Lenovo VIBE Band VB10 mixes fitness tracking with style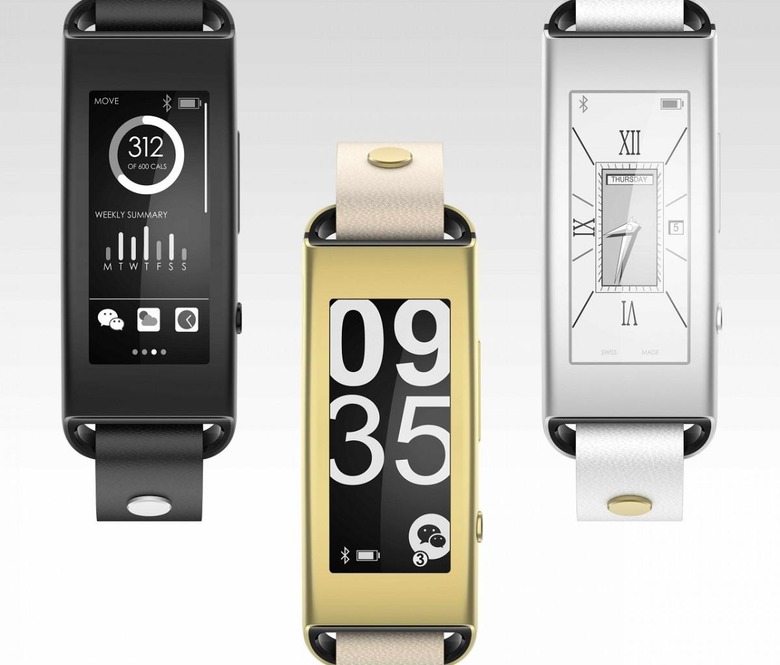 Amongst its laptops, displays and other assorted offerings this week comes a new wearable from Lenovo, the VIBE Band VB10 wristband. The wearable aims to span across all the needs typically encountered by wearables users, including receiving various notifications from social networks and more, fitness tracking functionality, long battery life (thanks, in part, to the use of an e-ink display), and even waterproof construction, meaning it can withstand use out in the rain or in risky situations like near the swimming pool.
Unlike some wearables, the VIBE Band VB10 is designed to go a relatively long period of time without charging — a total of seven days, meaning charging only needs to take place once a week. The Bluetooth connectivity is always-on, and joining it is a conservative e-ink display rather than the brighter LCDs found on some comparable products.

An added benefit of the e-ink display is the ability to more easily see it outside when in bright sunlight. Notifications can be synced from a variety of locations — incoming text messages, Facebook, Twitter, chat clients, and more. The fitness tracking, meanwhile, shows activity levels and other common health-related data.
The VIBE Band VB10 will be available starting this upcoming April alongside the maker's other VIBE products. Lenovo has a host of new products rolling out this week, and as always we'll be on the ground floor at CES 2015 getting all the live details as they come. Stay tuned!