Wavii Google acquisition official in natural language bid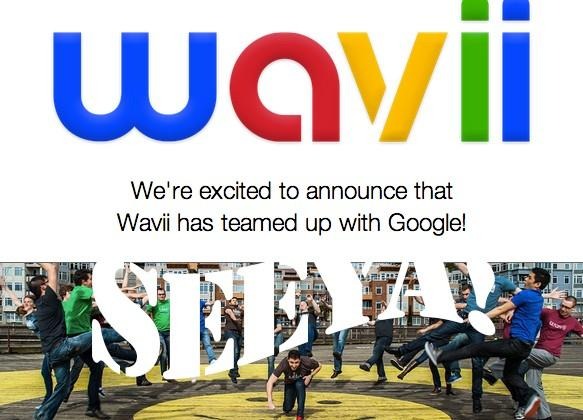 This week the folks at natural language technology startup Wavii have confirmed the rumor that they'd been acquired by Google. This deal will have Google growing their efforts to allow users speak to their software and hardware in an more natural way, relying less on pre-set command lines and suggestions. This exchange has the entire Wavii team joining Google in what appears to be a completely well-recieved transaction.
With Google bringing Wavii onboard, the Wavii team has made it clear that their current services will be shut down and folded in to the big G. This situation will have no employees axed, it would appear, and Google's services across the board lighting up with new technology in the near future.
As mentioned by TechCrunch, this deal is being seen by some analysts as slightly reactionary after Yahoo purchased the language summarization group Summly earlier this year. Have a peek at SlashGear's report on the Summly acquisition now or forever hold your peace.
"You probably know us best for our app that takes the deluge of information streaming across the web and condenses it into fast, fun updates. While we won't continue to offer this particular service, we'll be using our natural language research at Google in ways that may be useful to millions of people around the world.

To all of our loyal Wavii users, we owe you a big thanks for all of your feedback and involvement throughout this journey. We look forward to taking our technology to the next level and delighting you with what we come up with next!" – Aoun
Above you're reading the official Wavii announcement on the purchase as written by the team's CEO Adrian Aoun. Stay tuned as the inception of this group makes Google become more understanding of the words you speak and type!