VW ID. RUGGDZZ could add electric off-roader to "Icon" EVs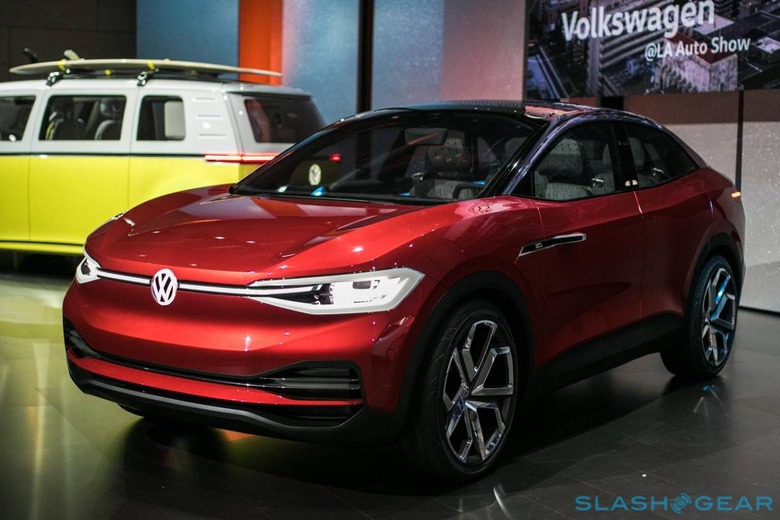 Volkswagen's ID range could get a new, rugged crossover to help demonstrate that electrification isn't just for the city, with a VW ID. RUGGDZZ tipped to join a flagship subset of the automaker's EVs. Though production of the first ID only began recently, Volkswagen has a long list of potential models to add to it, based on its recent concept cars.
It's fair to say VW played it safe with its first production vehicle. The VW ID.3 is a compact electric hatchback, similar in size and design to the Golf. It'll be the first vehicle to use the automaker's MEB platform, a highly scalable architecture that, eventually, most nameplates in the VW Group will adopt for their EVs.
After the ID.3 we're expecting to see the ID.4, which is believed to be a production version of the ID. CROZZ concept. That's likely to be revealed in June at the Detroit Motor Show 2020. It'll be a market-friendly crossover, but new rumors indicate it could also spawn a more niche – and memorable – car.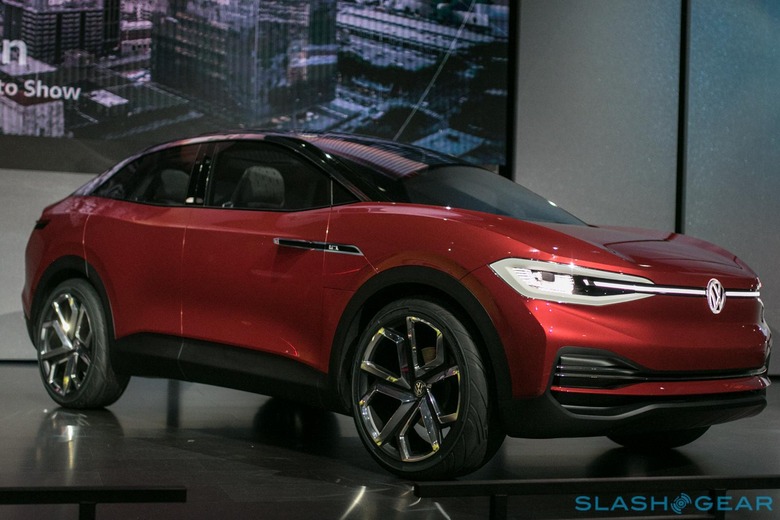 That's currently being developed under the internal working title ID. RUGGDZZ, Autocar reports, a nod to "rugged" and an indication of what the automaker has in mind. Said to offer four-wheel drive, the SUV would be based on the MEB and use a twin motor system with a separate electric motor for the front and rear axles. However it would also be able to transfer drive left to right, too, to maximize the effectiveness of whichever wheel has most traction.
Said to be roughly 15 feet in length in standard-wheelbase form – or in the ballpark of the current VW Tiguan – the RUGGDZZ apparently marks a departure from the current curvaceous design language of the existing ID. cars. A boxy profile, upright front grille stretching between squared-off headlamps, and a near-horizontal hood are suggested, along with an upright windshield, nearly flat roof, and sheer sides. A glass panel on the C-pillar would give the SUV a more distinctive profile.
A new family of electric icons
VW's goal, it seems, is to build out a subset of the ID. family that would be more memorable than the typical model. Certainly, the sort of blunt-edged styling that normally aerodynamically-smoothed EVs would be a good start there. It's part of what one insider describes as "a line of ID models with the same timeless and classless qualities as the original Beetle."
That would be known as the ID Icon series, it's suggested, and likely include the ID. BUZZ electric microbus and ID. BUGGY electric dune-buggy. The RUGGDZZ could also spawn a series of models, including a 7-seater with an extended wheelbase. Those extra two seats would be welcome in markets like North America, where demand for bigger SUVs prompted the development of the VW Atlas.
Maybe more interesting, though, is a true off-road variant that's also apparently been considered. That would have jacked-up ride height as well as trail-friendly styling and accessories, like roof-mounted spotlights. If the overall project gets the green light, sources suggest it could go into production in 2023.
Volkswagen has long pitched the flexibility of the MEB, aka the modular electric toolkit, as its answer to the growing EV segment. The platform is designed to scale to different sizes and categories of vehicle, including a choice of front-, rear-, or all-wheel drive, and a variety of battery sizes. It's also expected to be a potential source of third-party revenue for VW, which will be able to offer the MEB platform to other companies as a shortcut to get new EVs to the road. Most recently, Ford has been tipped to use the MEB architecture for a "baby" Mustang Mach-E.