As VW ID.3 Production Begins, Volkswagen Bets It All On An Electric Future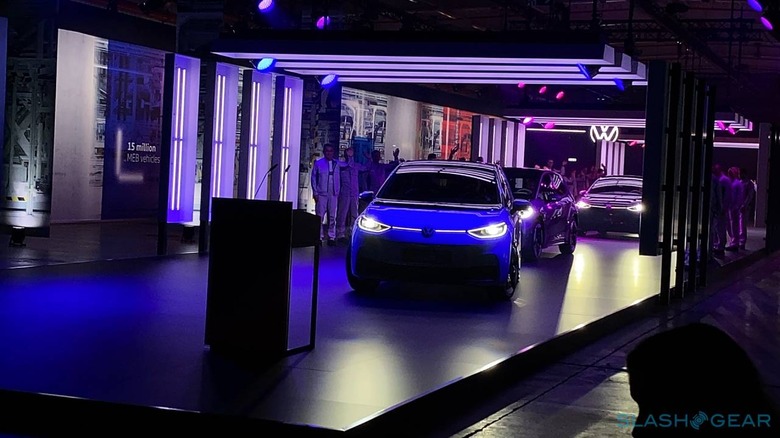 There's a lot riding on Volkswagen's first-ever ID.3 electric car. As I watched the first production model ID.3 roll off the assembly line, you couldn't miss the newfound sense of pride among the 8,000 or so employees inside VW's Zwickau factory, which was converted recently from a large car manufacturing plant into what the automaker claims is the Mecca of e-mobility.
It's a big step for Volkswagen and no less important for Germany itself. German Federal Chancellor Dr. Angela Merkel was among the distinguished guests for the opening, alongside Volkswagen CEO Dr. Herbert Diess. "With the ID.3 we are making an important contribution to the breakthrough of e-mobility," Dr. Diess said. "It makes clean individual mobility accessible to millions of people and is a milestone for our company on the road to becoming climate-neutral by 2050."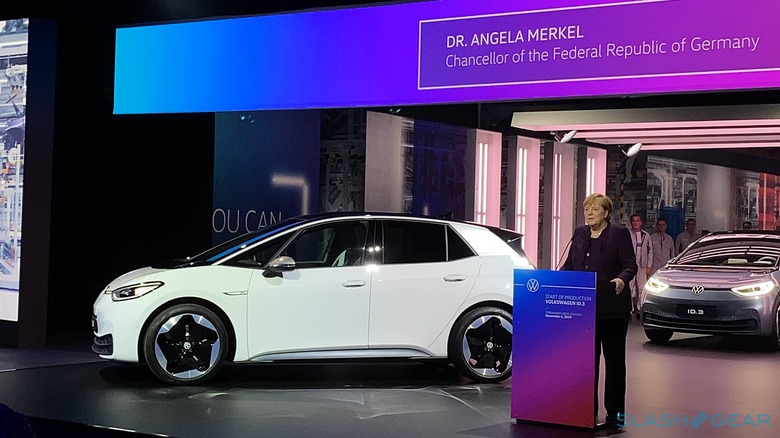 "All of this means a paradigm shift in mobility as we haven't seen since the history of the automobile," Dr. Merkel added. "Mobility, as we have known it so far, is emitting far too much CO2, so it's very good that Volkswagen is at the very top of leading the change to e-mobility in order to reverse conventional trends."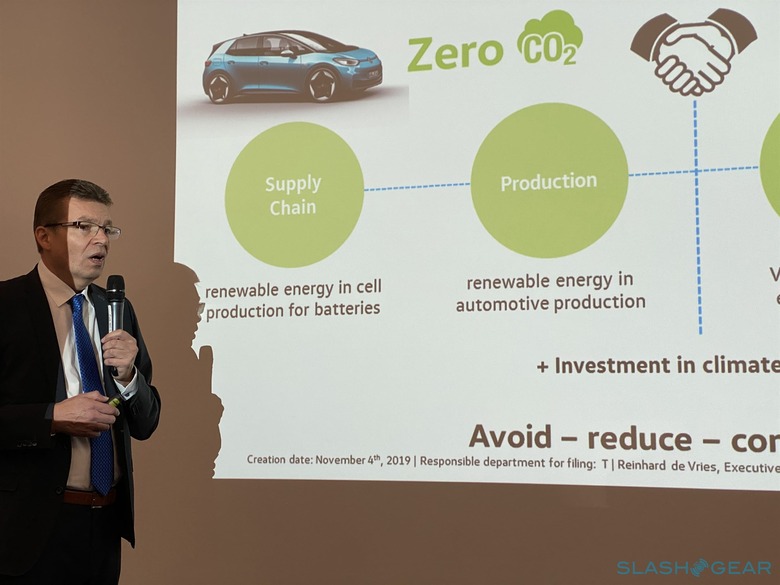 They're ambitions most automakers have made at least some moves towards embracing, but converting a large manufacturing plant into an electric car factory is no walk in the park. For starters, Volkswagen invested €1.2 billion ($1.32 billion) in retooling the factory, with 1,700 robots and driverless transportation systems to lead the fully-automated manufacturing process. "Over the coming years, we will be spending some €44 billion on future technologies, of which €30 billion is earmarked for e-mobility," added Dr. Diess.
According to Volkswagen, six MEB models across three group brands are destined to be built in Zwickau, though the 2020 VW ID.3 is the most important of them all. Zwickau is scheduled to produce 100,000 new electric vehicles next year, and Volkswagen claims up to 330,000 EVs are anticipated to leave the assembly line each year starting from 2021.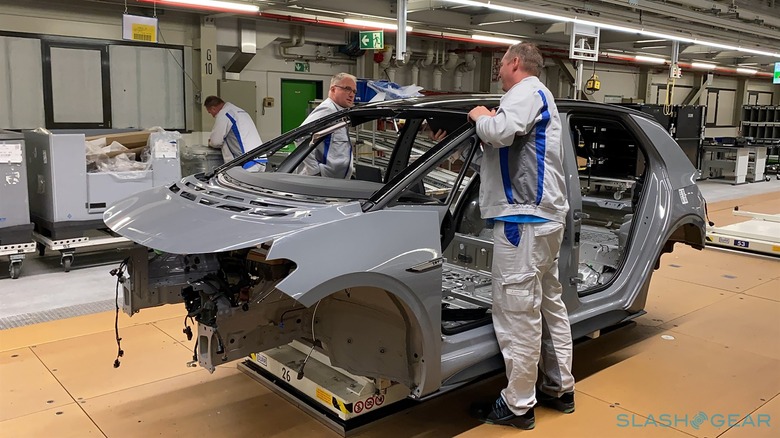 The Zwickau factory is not just about robotic assembly lines, however. Volkswagen's renewed vigor is courtesy of the plant's 8,000 employees, who were all retained and retrained to deal with EV production and high-voltage technology.
"The ID.3 is a high-tech car from a high-tech factory," said Thomas Ulbrich, Volkswagen Brand Board Member for E-Mobility. "Ultimately, though, it is the people who build the cars who are the key to success." In order to ensure future-proof jobs at the new Zwickau plant, all employees were required to participate in VW's e-mobility qualification program. Volkswagen said the Zwickau team will have completed 13,000 training days by the end of 2020, all in a bid to master the art of building a high-quality electric car for the masses.
"Conversion work and the qualification measures will be completed by the end of 2020," Dr. Deiss added. "In less than three years, Zwickau will then have become the largest electric car factory in Europe."
The 2020 Volkswagen ID.3 made its official debut at the 2019 Frankfurt Motor Show. Long before its introduction, though, the car amassed a huge flood of online reservations – so large, in fact, that the number of people placing their advanced orders was large enough to crash the entire system. Built atop VW's Modular Electric Drive Toolkit (MEB) platform, the new ID.3 is no larger than a Golf. In fact, to my mind, it carries the same aura as a conventional gasoline-powered Golf, which makes it more desirable than a Nissan Leaf or Renault Zoe.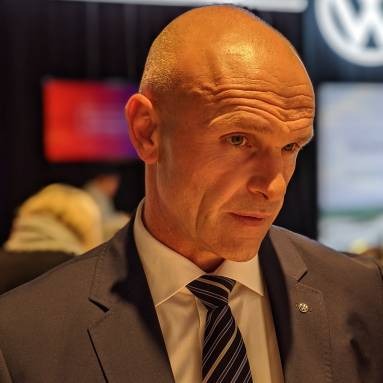 Sitting down with VW's Dr. Deiss and Thomas Ulbrich, I asked him about the challenges the automaker sees in this huge shift toward electrification. Everything from where the sweet spot for an electric car might be, to how VW plans on measuring the success of the ID.3 rollout.
Volkswagen, after all, is not just trying to build a single electric car. The German automaker wants the ID.3 to spearhead the eventual onslaught of renewable, affordable, and mainstream electric vehicles, something that Tesla has been trying to do with some success with the Model 3. Instead of ludicrous acceleration numbers, however, the new ID.3 is more focused on things that VW believes will matter the most when buying a new electric car: acceptable range, agile performance, practical space, and an affordable price.
Perhaps more than any others, range and price play a huge role in convincing buyers to take the electric plunge. "Today, in order for an EV to be successful it needs between 415 to 500 km (257 to 310 miles) of range," Ulbrich says. "But if you'll ask me three or four years later, I'm definitely convinced the range will decrease as soon as the charging infrastructure is growing. This makes it easier for customers to accept EVs. If the charging is easy, EVs won't need heavier and bigger batteries, which ultimately brings the cost down."
"The question is no longer whether electric vehicles will make the breakthrough," Dr. Diess adds. "The question is how fast they will make the breakthrough. The VW ID.3 isn't the first electric car. But it is the first with a long-range, high production quality and high utility value – all for the price of a diesel Golf."
Breaking up the mass market's relationship with internal combustion engines will take more than just appealing design and no tailpipe, however. EVs have historically commanded a price premium, and challenging that will take more than just Volkswagen.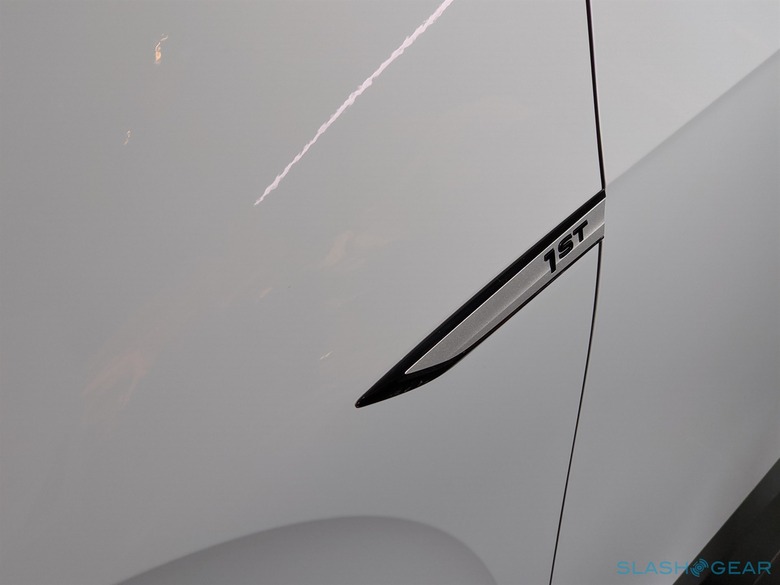 "We're aiming to take e-mobility out of the niche and bring it to volume," Ulbrich says. "It's really a puzzle on how to make e-mobility successful, it's a complete mixture of government subsidies and establishing more charging infrastructures along the way. Of course, at first, we need satisfied customers in order to convince other buyers to choose a battery electric vehicle over a conventional car, and we think the new ID.3 can achieve that for us."
What I found particularly interesting is how zero-emissions alone aren't Volkswagen's focus. The automaker is upping the stakes by positioning the ID.3 as an industry benchmark in sustainability, not least because it claims the car's production is carbon-neutral.
"Without EVs, we cannot win the battle against climate change," Dr. Diess insists. "By 2050, we will have brought this figure down to zero by achieving a climate-neutral balance. And by 2025, our fleet CO2 emissions will already have been cut by 30-percent." The Zwickau plant utilizes renewable energy for battery cell production and, while certain emissions are unavoidable when you're building cars, Volkswagen aims to offset this by investing in the Katingan Mataya Forest Protection conservation project in Borneo, Indonesia.
With all this enthusiasm, it's frustrating that the 2020 Volkswagen ID.3 will not make it to American shores. Instead, VW will field the ID. Crozz electric crossover, a decision based on America's insatiable appetite for larger SUVs. I understand the strategy, but it's bittersweet nonetheless. Part of that has something to do with what we're really missing out in the new ID.3. The base model is priced under €30,000 ($33,478) before government and federal subsidies and will have roughly 205 miles of range. The top-spec version is good for around 342 miles of range while the ID.3 1ST model starts at under €40,000 and achieves 261-miles of range.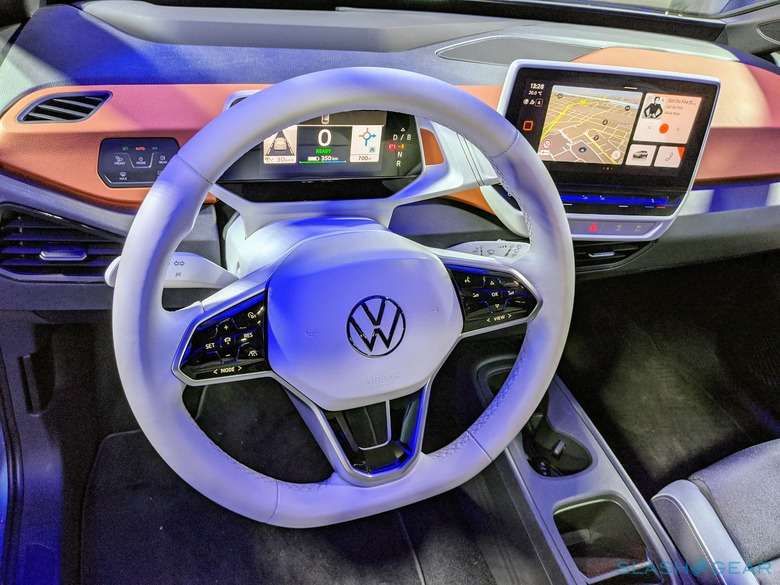 The VW ID.3 1ST also comes with free charging for one year, along with VW's innovative and hi-tech Augmented Reality Heads-Up Display. Using holographic 3D display technology, this feature aims to improve safety by projecting all relevant information in the driver's field of vision.
It's fair to say that Volkswagen is betting big on electrification being the centerpiece of its future. That takes more than one factory, and more than one car; it's just as much a mindset that the automaker needs to believe in wholeheartedly if it's to convince drivers, in turn, that an EV not just could be their next car, but should be.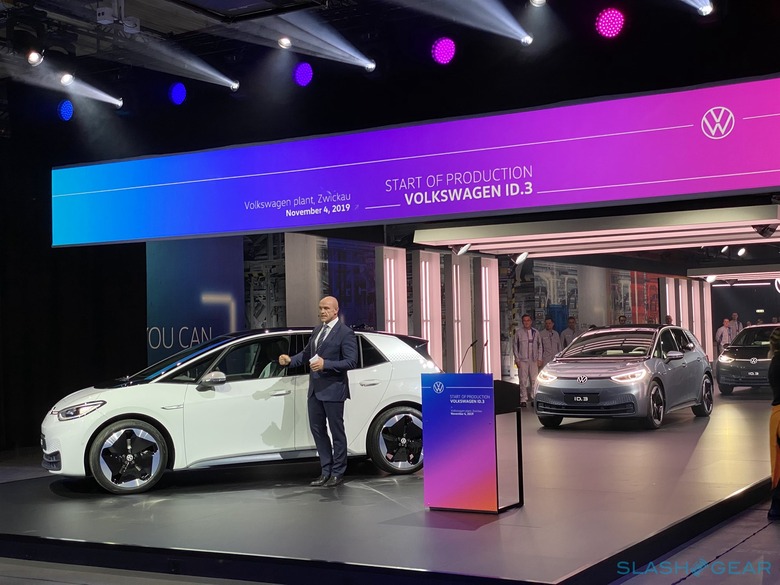 "An industrial nation like Germany must keep reinventing itself. Only then does such a nation achieve permanence," concluded Dr. Diess. "Zwickau has the richest tradition in Germany's automotive industry. The future belongs to the electric drive, and with the ID.3 we are taking e-mobility out of the niche."
Deliveries of the the VW ID.3 are expected to begin in mid-2020.