VR-XP: Drink Beer with a Grizzly Bear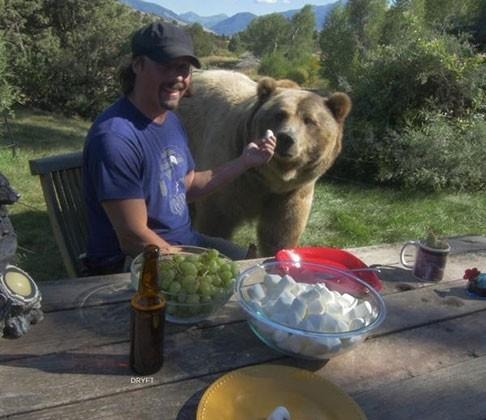 Several upcoming virtual reality experiences are revealed by Samsung this week for the Gear VR. One of these experiences places you, the viewer, at a table in the wilderness with a bear and a beer. You will have a beer with the bear. That's what virtual reality can bring to you. We are living in an age where you can sit down and have a beer with a grizzly bear in virtual reality. What a fantastic time to be alive, virtually.
This particular piece of oddity was filmed by the folks at Dryft VR, a crew of wild-seeking VR video creators. They captured Casey Anderson, host/executive producer for National Geographic and Nat Geo Wild. He had a bunch of grapes and a bunch of marshmallows to give the bear – the bear doesn't drink too much of the beer.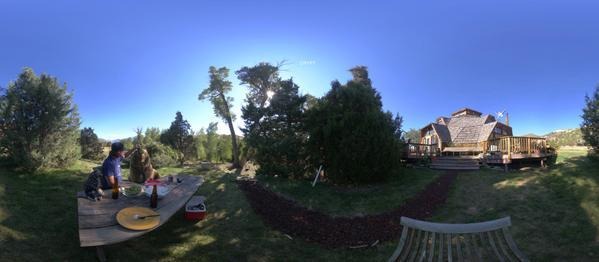 The bear you're going to see in this virtual reality experience was captured back in November of 2014. You can see evidence of this capture back in a blog entry with Dryft back on November 4th. You can see the beer there in a photo as well! (Also shown below).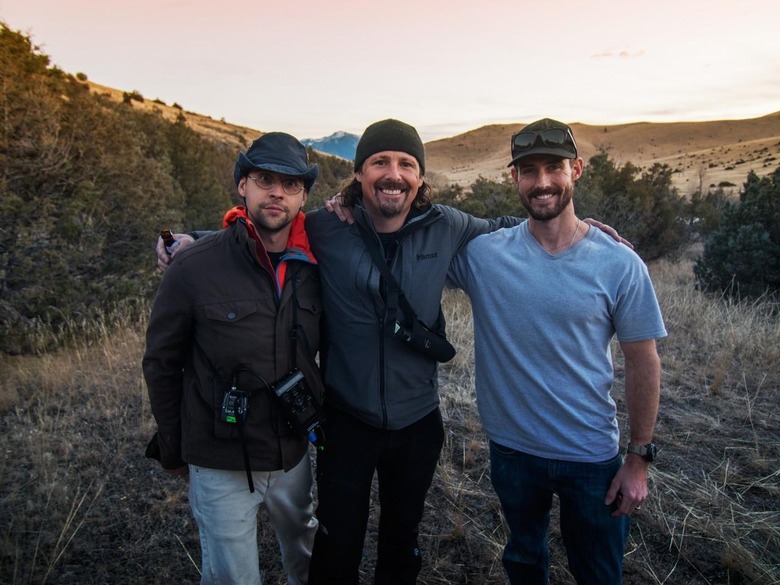 This experience was previously available in a limited fashion to Oculus Rift developers as a demo. Users of the Gear VR can experience it immediately if not soon.
To experience this bit of an adventure, you're going to need several things. First, the correct equipment, then the software.
• Samsung Galaxy Note 4 or Galaxy S6/Edge
• Samsung Gear VR (Note or Galaxy S6 version)
• Beer with a Bear video (download for best experience)
If you don't see the Beer with a Bear video now, just hold tight. It'll be here for you to experience soon enough!
This is just one of a collection of awesome experiences coming to the Gear VR. A Samsung spokesperson let it be known this week that they'd be bringing other big names in virtual reality filming and experiences to the Gear VR.
"Samsung's Milk VR," said Samsung, "will open to the best of the virtual reality community."
That means more content providers, all having signed up and rolled out with Milk VR in the past several weeks and months.
Also have a peek at "Fractal Zoom" by Don Whitaker and "11:57" by Henrik + Sofia. The first is an up-close view of an "intricate fractal landscape, while the latter is a "horror piece where the action mysteriously unfolds around you.
NOTE: This article is one of a series of pieces we're showing you, the VR enthusiast, in a series we call VR-XP. That's Virtual Reality Experiences – and we've only just begun!