Volvo: Wireless Car Charging Works But Isn't Ready For Primetime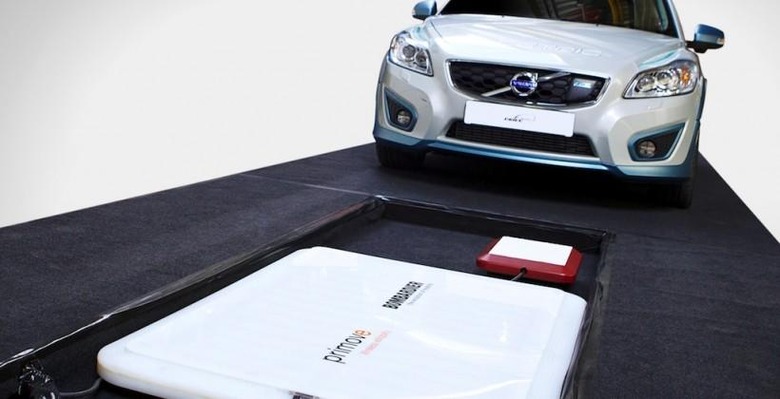 Volvo has completed a wireless charging system trial for EVs, concluding that though the technology works and is particularly convenient, the lack of a common standard means it's not ready for the mass market. The trial, which saw a modified Volvo C30 Electric recharged by embedded induction coils in a wireless base-station, proved that not only does the system work but that it's quick, too, taking the car from zero to fully "fueled" in around 2.5hrs.
In the technology's favor, Volvo argues, is the fact that it reduces the consideration drivers need to give to actively plugging in their full-EV or hybrid. Instead, by simply parking on top of an inductive pad, the car can begin recharging automatically.
"We believe that this is one of the factors that can increase the customer's acceptance of electrified vehicles," Lennart Stegland, VP of Volvo's Electric Propulsion System team, said of the project. "Cordless technology is a comfortable and effective way to conveniently transfer energy. The study also indicates that it is safe."
The 2.5 year project, led by Flanders DRIVE, looked at how a range of cars and buses could handle wireless charging. For cars, a stationary system embedded into parking spaces was used; for buses, meanwhile, both stationary and moving systems were trialled, with the technology capable of more than 90-percent efficiency at speeds of up to 43mph.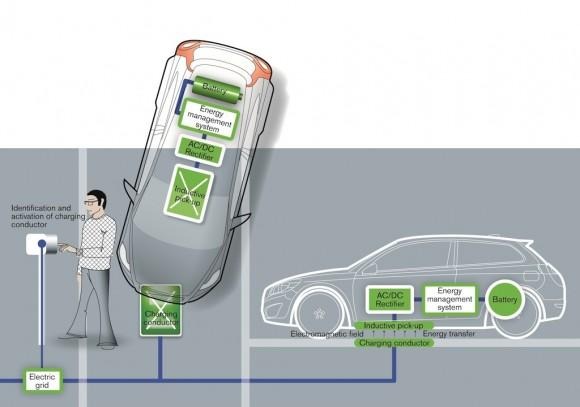 Still holding wireless charging back, however, is the absence of a single standard which manufacturers and infrastructure developers can adopt. "There is not yet any common standard for inductive charging" Volvo's Stegland points out. "We will continue our research and evaluate the feasibility of the technology in our hybrid and electric car projects."
The Volvo trial isn't the only investigation into the technology ongoing. Toyota announced recently that it plans to test wireless Prius charging systems for 2014, while Qualcomm will begin limited trials of its Halo system next year as well. Mitsubishi is also working on a similar project, while Utah State University has inductive charging for buses installed, with a similar scheme in South Korea.
Volvo has also been working on improved ways to actually store the power once it has been transferred over to the car. The company has been experimenting with using batteries integrated into body panels as a way of keeping weight down while simultaneously increasing how much charge can be held.