Vodafone UK drops Samsung Galaxy Tab 10.1v for slimmer 10.1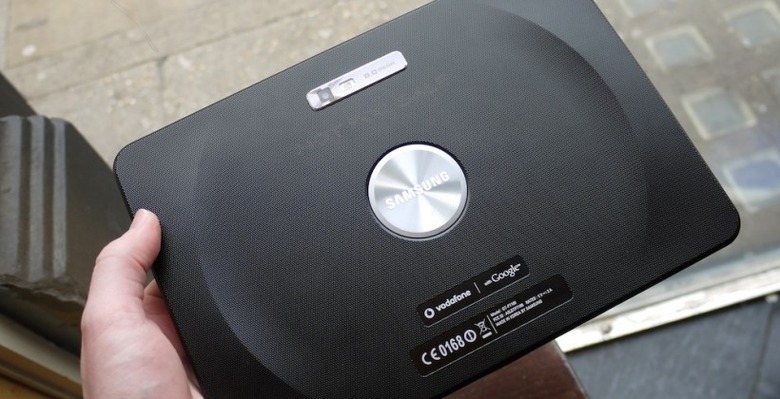 Vodafone UK has cancelled plans to launch the Galaxy Tab 10.1v, the carrier-exclusive version of the Samsung Honeycomb tablet initially revealed at MWC 2011 in February. Instead, Vodafone has confirmed to pre-interest customers, it will be offering the newer, thinner Samsung Galaxy Tab 10.1, the second version of the slate which the company introduced in late March.
The original Galaxy Tab 10.1v (which was initially announced as the 10.1, then given the "v" suffix to differentiate it) was thicker than the second version, but had a higher resolution camera among some other, minor details. Samsung had taken its slate back to the engineering labs in the aftermath of the iPad 2 launch, after realizing it was no longer as competitive against the thinner Apple model.
Lending a little extra confusion is that this isn't a wholesale switch of tablet strategy: the 10.1v has already gone on sale on Vodafone Australia and Vodafone Germany. Instead, it seems Vodafone is making its decision on a country-by-country basis; we hear that Vodafone UK re-examined the market – the carrier had signed up to the original Galaxy Tab 10.1 as an exclusive before Samsung revealed its newer version – in the intervening period and decided the slimmer model was more competitive.
No word on release dates at this stage.