Samsung Galaxy Tab 10.1V heads to Europe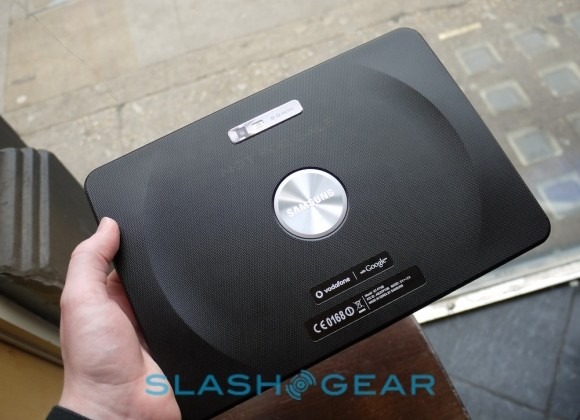 Samsung's announcement of a reworked Galaxy Tab 10.1 at CTIA 2011 this morning prompted no small amount of confusion, given European carrier Vodafone has already picked up the original design as shown at MWC 2011 last month. We've just confirmed that Vodafone's version will launch as the Samsung Galaxy Tab 10.1V and will have a couple of key differences to today's new model.
For a start, it will use the older design that we looked at last month. That means it'll be around 2.3mm thicker than the waifish 8.6mm Galaxy Tab 10.1, but therefore be able to accommodate the original 8-megapixel rear autofocus camera, rather than the new version's 3-megapixel camera.
On the software side, the 10.1V will come without the new TouchWiz widgets and UI enhancements, instead getting a pretty much stock Android 3.0 Honeycomb build. That could mean faster access to future Gingerbread releases. Vodafone says the Galaxy Tab 10.1 is "coming soon."