Virtual reality sports is Intel's big gamble on mainstream VR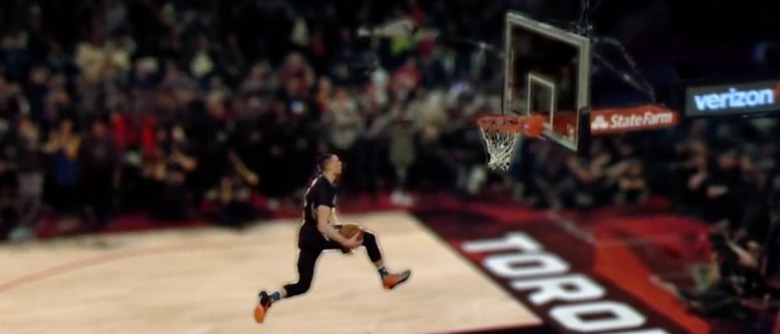 Intel has snapped up a virtual reality sports startup, with the chip behemoth seeing Replay Technologies as a way into the lucrative arena of digitized entertainment. The deal, announced today, will see the five year old startup's freeD format folded into Intel's technology, with the potential for football, basketball, and other sports being digitally captured from multiple angles that can then be recreated by the fan at home.
freeD is Replay's proprietary format for stitching together content from several high-resolution cameras into a single, virtual recording of the big game. It's already been used in the wild, too: Intel worked with the company to digitize the recent NBA All-Star Weekend.
Using a total of 28 cameras working simultaneously, the court was rendered as a 3D video – and stored, Intel points out, on servers powered by its own silicon. From that, viewers could see a 360-degree view of the various plays during the game, with broadcasters effectively able to position a virtual camera anywhere in the arena.
Intel is calling the acquisition another step into what's it's referring to as "immersive sports": a game that, rather than just being enjoyed from whatever angle the broadcaster prefers, or with a small choice of different camera angles, instead offers an experience better than court-side.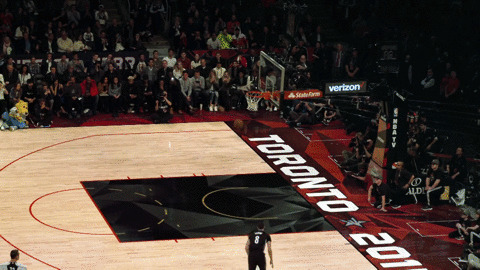 It's also a clear opportunity to push higher-powered chips, something Intel obviously has a vested interest in. "Immersive sports requires the high-performance computing Intel is known for," the company says, "and it's also data driven – fueling the continued build out of the cloud."
While the ability to put on a virtual reality headset and assume a position wherever you want on the field – without being trampled on by players in the process – has obvious appeal for sports fans, immersive sports also has applications for the teams themselves.
Coaches, for instance, will be able to review different plays from any angle.
Although Intel hasn't specified its roadmap for freeD, it's likely that support for the standard will increasingly be a core part of the chipmaker's processors and GPUs. That native processing has already paid dividends for things like 3D processing, with "Skylake" 6th-gen Core chips having in-built support for digitization using RealSense cameras, for instance.
NOW READ: VR: The anti-social social platform
As for the Replay team, the Israel-based group will continue on pushing freeD licensing as well as optimizing it for Intel chips. The company is also going to work on the ability for fans to individually manipulate and edit the content they're seeing.
Meanwhile, other big names in technology are wading into virtual reality themselves. A recent job listing indicated Amazon is building out a VR group, while Google obviously has its Cardboard platform.