The Vespa Elettrica electric scooter rides into the US in early 2019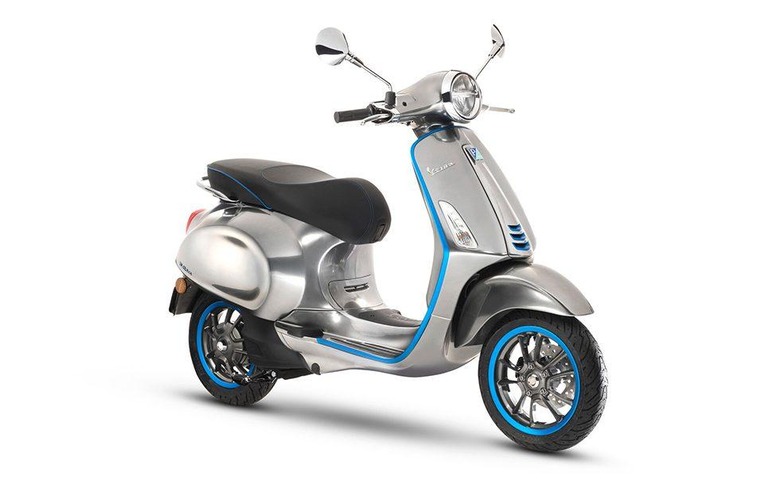 Vespa's hotly-anticipated electric scooter, the Vespa Elettrica, will go into production in September, the Italian company has confirmed today. Revealed in late 2016, the Elettrica borrowed the retro styling of the classic Vespa scooters, but replaced the puttering gas engine with a thoroughly more modern version.
The specifications of that electric drivetrain were confirmed the following year, with Vespa promising better performance from a 50cc gasoline scooter. The power unit the company picked delivers a continuous 2 kW, with peaks of 4 kW for the bursts of speed needed to dash around busy urban environments.
Range, meanwhile, is said to be around 62 miles from the lithium-ion battery. A cable stored in the seat compartment is used to recharge that; on a 220V outlet, you're looking at around four hours to fully charge the battery. A second, hybrid version – the Elettrica X – promises a gas/electric combination that could be used as a range extender when an outlet isn't available, though Vespa isn't giving more details on that yet.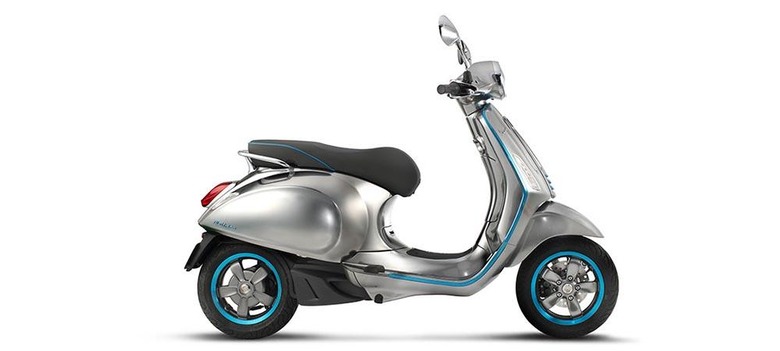 What we do know is that Vespa is counting on the Elettrica's electric perkiness to woo scooter owners into giving EV drive a chance. Acceleration will be noticeably improved over gasoline models, the company has said. It'll be quieter, too, and cleaner.
Between the handlebars there's a new Vespa Multimedia Platform, with a color display and smartphone connectivity. Down the line, though, the company has even more ambitious plans. The Elettrica will be the first of its scooters to be outfitted with technology previewed in Vespa Gita, the unusual autonomous luggage robot that is still apparently on track to enter production in early 2019.
"They will be aware of people and other vehicles operating in the vicinity, extend the operator's ability to sense potential perils and opportunities, and provide real time mapping and traffic data that contributes to improving the design of transportation infrastructures in cities," Vespa says of both Gita and, eventually, the upgraded Elettrica. They'll also offer features like keyless access and V2V communications.
It's not all good news today, mind. Sales will kick off from the end of October, Vespa says, though only in Europe initially. The US and Asia will have to be patient: it'll be early 2019 before the e-scooter goes international. Pricing, too, will be confirmed closer to release, though Vespa says to expect something that will be "in line with the high-end bracket of the Vespa range presently being marketed." That could mean anything from $6k upwards.