Vespa Elettrica electric scooter offers retro looks and 62 mile range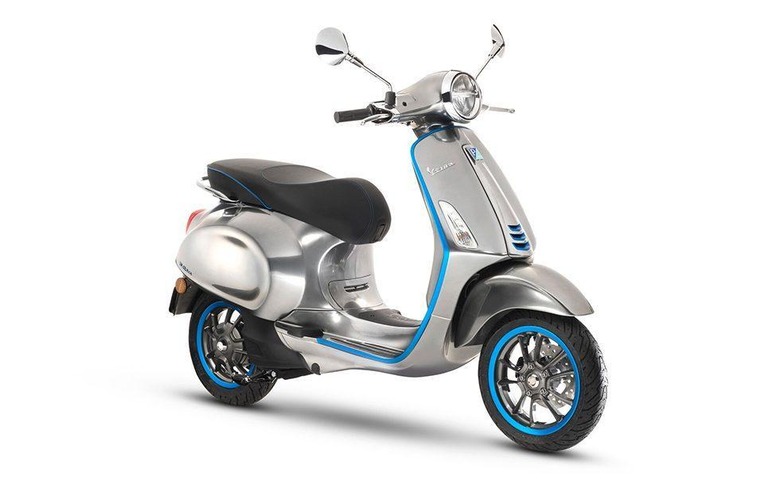 Vespa turned heads last year when it revealed its first electric scooter project, the Vespa Elettrica, and now we're finding out more about the zero-emissions urban ride. The storied Italian marque has been showing off the scooter at the International Cycle and Motorcycle Show this week, promising better performance than what you'd get from a traditional, gas-powered 50cc scooter.
Indeed, if you're familiar with such small beasts, there should be some noticeable improvements, Vespa says. Acceleration is particularly improved, for instance, courtesy of electric motors' instantaneous torque. The Vespa Elettrica will use a power unit that's capable of continuous 2 kW, with peaks of 4 kW for bursts of speed.
Range is said to be 100 km at least, or around 62 miles. The battery is a lithium-ion system which charges through a cable that's stored in the seat compartment. Vespa says a charge from a regular outlet will take four hours to fully recharge the scooter.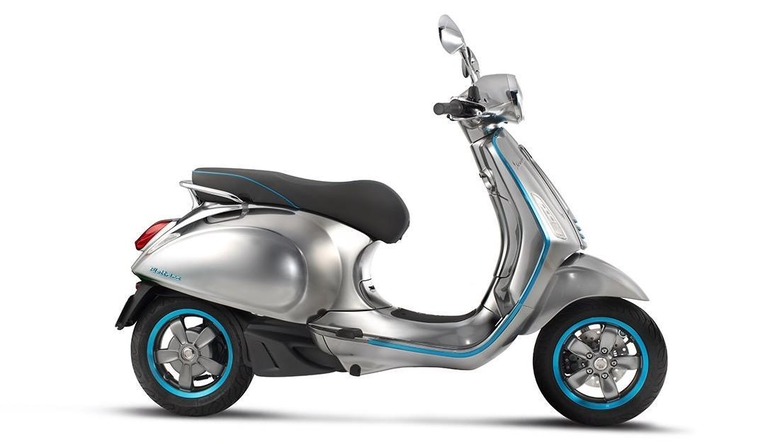 It's worth remembering, though, that outlets in Europe offer 220 volts rather than the 110 volts in the US. That means, if the Vespa Elettrica ever launches in the US, it'll take longer to recharge unless you plug in at a commercial station or have a Level 2 charger installed at home. That could present a problem for the urban users likely to find the new electric Vespa appealing, since the possibility of them having a garage to store and charge the scooter is low.
However, Vespa has another idea. There'll be a Vespa Elettrica X model, which will put a small gas-powered generator alongside the battery and electric motor. Together, the company says, range could be doubled. It's a similar approach to what we've seen BMW do with the i3 with range extender, among others, on four wheels.
Between the handlebars, meanwhile, will be the new Vespa Multimedia Platform. That's built around a color display, with connectivity to the rider's smartphone. The same display will also be used to show speed, charge, and other information.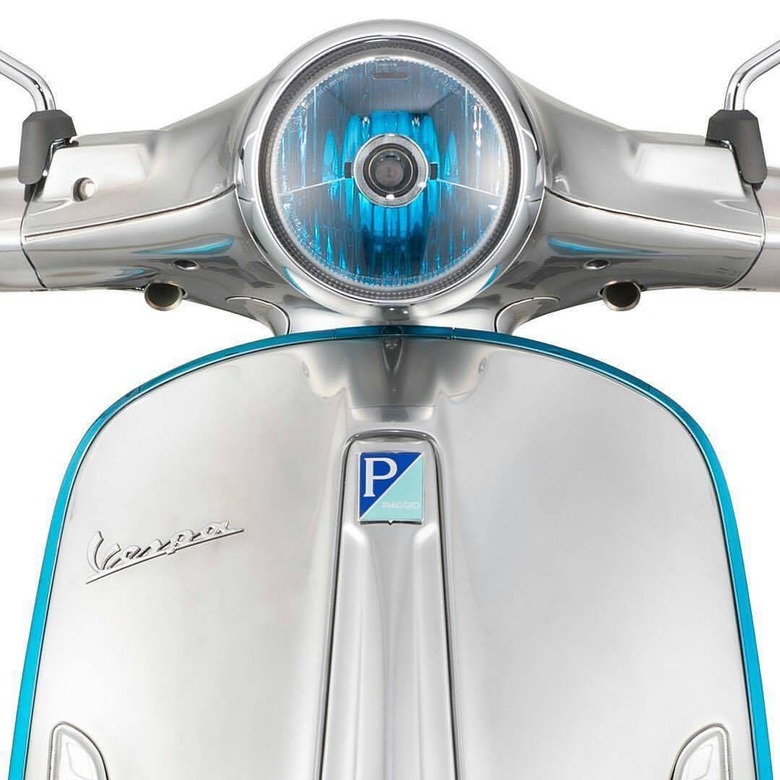 Vespa is talking up the scooter's environmental cred, not just its zero-emissions status but its contribution to cutting city noise. Of course, that's not something especially new: there are plenty of other electric scooters out there, though none have the same brand cachet. On the flip side, there's a company like Gogoro, the Smart Scooters of which have interchangeable battery packs that work around the absence of dedicated parking in urban spaces.
The Vespa Elettrica will go on sale in 2018, the company says. It'll be offered in a special chrome gray finish with metallic reflections, with a choice of seven color variants around that. It'll be manufactured in Pontedera, Italy; pricing is yet to be confirmed.