Verizon's Samsung ATIV Odyssey leaks with Windows Phone 8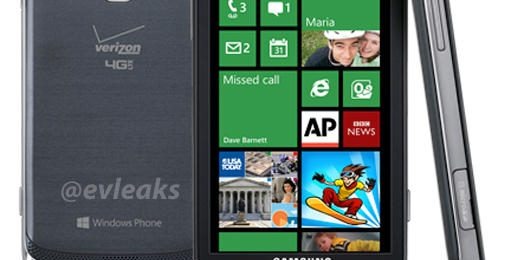 Samsung's new Windows Phone 8 device for Verizon's network, the ATIV Odyssey, has been spotted pre-announcement, with a press image of the LTE smartphone creeping into the wild. The official looking shot emerged via evleaks - which also help spoil Verizon's surprise with the HTC DROID DNA over the weekend – though we've heard whispers of the name and specifications since early in 2012.
Back in March, for instance, a leaked product sheet confirmed the Odyssey name and gave us an idea of the sort of hardware we could expect. Fronted by a 4.65-inch HD Super AMOLED resolution display, according to those original specifications, the SCH-I930 has an 8-megapixel camera on the back and a 2-megapixel front-facing camera.
Inside, there's Qualcomm's Snapdragon MSM8960, a 1.5GHz dual-core, along with NFC. Aside from the display, it all sounds much in line with Samsung's ATIV S (which has a 4.8-inch panel) that we've already seen the company flaunting at the Windows Phone 8 launch event.
Verizon's version, meanwhile, will bolster the CDMA carrier's footprint in the Windows Phone market, something it was slow to do after the launch of Windows Phone 7. The first Windows Phone 8 devices went on sale last week, with the Nokia Lumia 920 hitting AT&T.