Verizon DROID DNA prematurely confirmed and pictured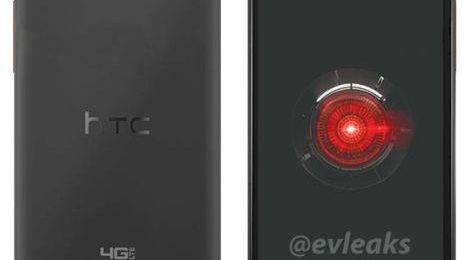 Verizon has prematurely confirmed the DROID DNA, revealing that it will indeed be the star of its November 13 launch event, while images apparently showing the handset's final design have snuck out ahead of time. The HTC-made flagship was referred to by name on Verizon's own DROID DOES site, with the promise of a pre-launch unboxing exclusively through the carrier's Google+ page.
Meanwhile, a press shot supposedly showing the final design of the DROID DNA – front and back – has been caught in the wild, showing the handset's Beats Audio branding and confirming the 4G LTE connectivity. The smartphone is pared back compared to some of the more outlandish or colorful devices we've seen from HTC of late, with just a little red flourish around the lens.
HTC also continues to stick with its hardware touch buttons for back, home, and multitasking rather than following Google's Nexus example and switching to software keys. Exact specifications of the Verizon DROID DNA are unknown, but the big draw is expected to be a 5-inch, 1080p Full HD display.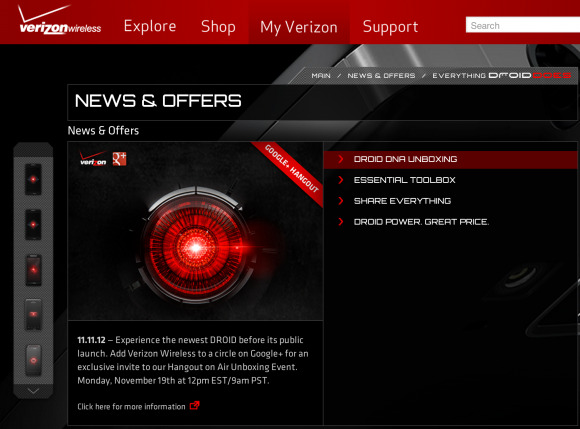 That's the same panel as HTC has already used on the HTC J Butterfly, announced in Japan back in October, and with the aesthetic of the DROID DNA – from the leaks we've seen so far – being so similar to that Japanese phone, it's no great stretch to assume that the internals may be broadly the same too. That would mean something in the region of 2GB of RAM, paired with a a quad-core 1.5GHz Snapdragon S4 Pro APQ8064 processor, 16GB internal storage, and a microSD card slot.
We'll know for sure on Tuesday, when Verizon spills all the details in New York City.