Nokia Lumia 920 vs HTC Windows Phone 8X smartphone war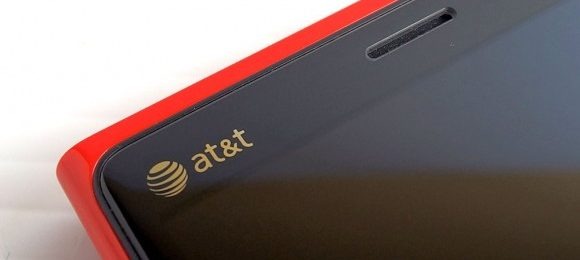 It's time to get on board with Windows Phone 8, and what better way to do it than with one of the two first devices on the market with the mobile operating system? We've had a look at both the Nokia Lumia 920 and the HTC Windows Phone 8X – now it's time to pit them against one another in an all-out race to the finish. The finish in this case being your hand – and your pocket, of course.
The Nokia Lumia 920 provides a relatively rich ecosystem considering the relatively newness of Windows Phone in general. The Windows Phone 8 universe is being headed by both Nokia and HTC, so says Microsoft, so it'd probably be a good idea to get one or the other, but Microsoft's team-up with Nokia has been going on for a bit longer, and much more prevalently. This means things like Microsoft holding up Nokia devices at Windows Phone 8 events and using them for advertisements in general – and developers having more confidence in their ability to last long on the market, which is good for apps.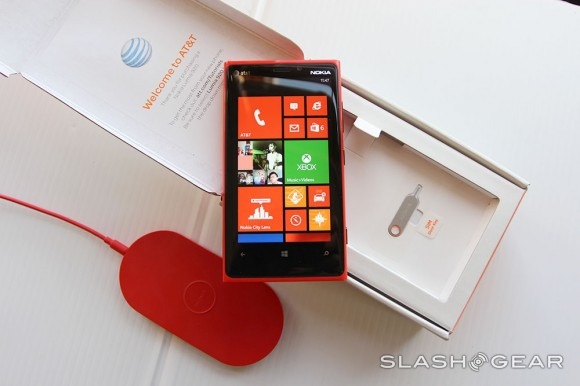 The Lumia series has a set of Nokia apps that come only with Nokia devices, including several rather neat mapping and augmented reality engagements. Have a peek at the following video to see what Nokia Maps, City View, and the rest will mean for you when you pick this device up. You'll also see a couple other features courtesy of our friendly Nokia representative from back at the launch of this device.
Then it's time for the real judgement. Based on our Nokia Lumia 920 full review you'll be finding that it's a more than capable device for your everyday high-end smartphone-loving existence. Comparatively you've got two devices that are rather similar in the specifications universe:
HTC Windows Phone 8X: 5.21 x 2.61 x 0.40 inchese (132.3 x 66.2 x 10.1 mm)
Nokia Lumia 920: 5.13 x 2.79 x 0.42 inches (130.3 x 70.8 x 10.7 mm)
8X: 4.59 oz (130 g)
920: 6.53 oz (185 g)
8X: Black, Yellow, Blue, Red
920: Black, Yellow, Red, White, Gray
8X: 4.30 inch 720 x 1280 pixel resolution S-LCD 2 display (342 PPI)
920: 4.5 inch 768 x 1280 pixel resolution IPS LCD display (332 PPI)
8X: Qualcomm Snapdragon S4 dual-core 1.5GHz processor with Adreno 225 graphics and 1GB RAM
920: Qualcomm Snapdragon S4 dual-core 1.5GHz processor with Adreno 225 graphics and 1GB RAM
8X: 16 GB built-in storage
920: 32 GB built-in storage
8X: 8 megapixel back-facing camera, 2 megapixel front-facing camera, 1920x1080 (1080p HD) video
920: 8.7 megapixel back-facing camera with PureView technology, 1.3 megapixel front-facing camera, 1280x720 (720p HD) (30 fps) video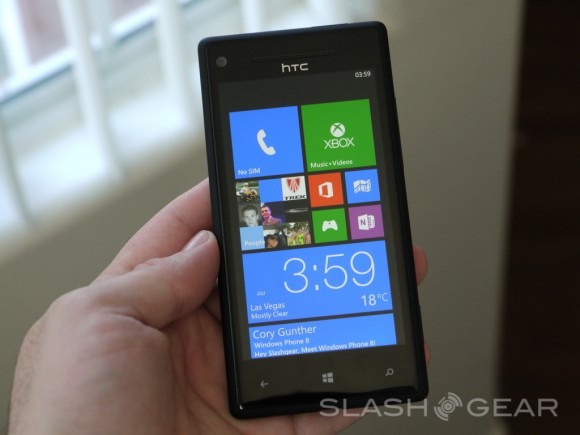 Our full HTC Windows Phone 8X review has essentially the same software experience as the Nokia device except for the Nokia-added apps. Here HTC has what you might call a "cleaner" look at Windows Phone 8, though both devices are able to eject apps at will (such is one of the simplest and greatest abilities of Windows Phone in general.) The HTC device also has Beats Audio integrated for superior heavy sound.
The HTC Windows Phone 8X's benefits are primarily in the hardware department with ever-so-slight differences in lightness and thinness. You'll also find a different feel, with a sharper feel with the HTC device and a more pillowy feel with the Nokia device. We recommend literally heading in to your local retailer and holding both devices in your hand before making the decision between these two titans, that's for sure!