Verizon Wireless Jetpack 890L 4G LTE Mobile Hotspot Review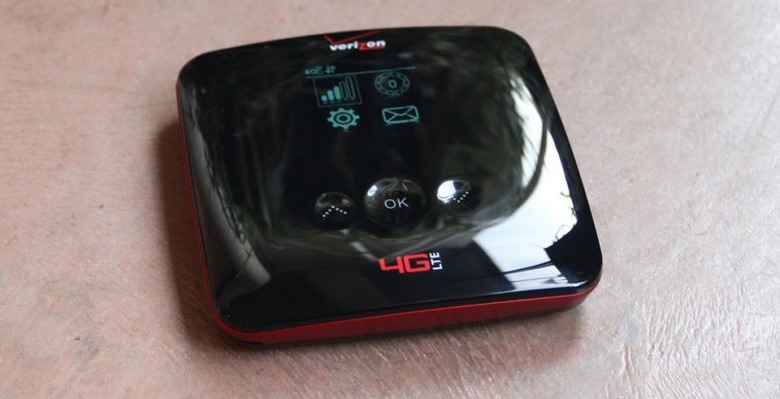 Compared to the Jetpack MiFi 4620L mobile hotspot we just reviewed at the beginning of May, this 890L 4G LTE model isn't all that unique. It connects to Verizon's 4G LTE network just as well as the 4620, has a similar lovely little display for you to monitor how many people are connected, your connection strength, and software updates – and you're working with the same data plan costs as well. The 4620L is made by Novatel Wireless while the 890L is made by ZTE – beyond that, what differences are there?
The first big difference is the physical design of the unit. While there's certainly nothing unattractive about the Novatel Wireless model, this ZTE hotspot has some style and flair to it. The 890L is a bit bulkier than the rest of the hotspots on Verizon, and you've got a slightly different set of controls that you'll be using (if you find the need) to check your messages (these will be extremely rare) from Verizon and making sure you've got full bars wherever you're utilizing the device.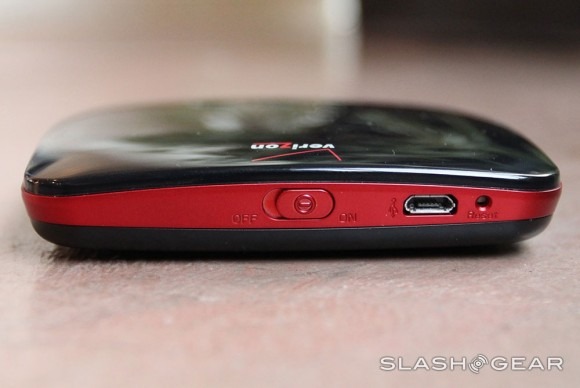 Other than that, there are a couple of omissions from this model that do exist on the 4620L model: GPS and an external antennae port. Since we literally have not found a use for either of those elements since we first laid hands on the hotspot (or any hotspot, for that matter), there's no reason to fret.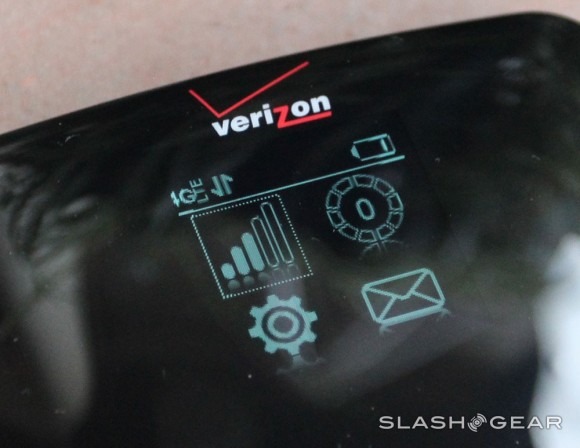 The small LCD screen you see front and center is controlled by an OK button (also an on/off button for the screen alone) and two control buttons, up and down. On the top of the device you'll find a power switch, this making it extremely hard to turn this device on accidentally. The device is charged with a simple microUSB port, and inside you'll find a 1700mAh battery which will last you approximately 6 hours if you're using it fairly frequently.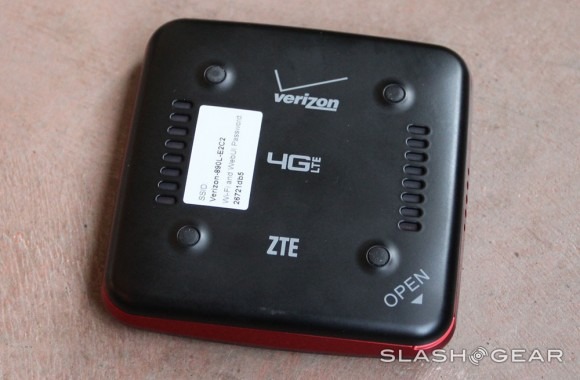 This device works nationally and internationally, supporting bands across CDMA (1xEV-DORev.A/Rev.0: 800/1900 MHz), Quad Band GPRS/EDGE (850/900/1800/1900MHz), Quad Band (HSPA+/UMTS 850/900/1900/2100 MHz), and of course 4G LTE (700 MHz). The places I checked data speeds were Minneapolis / Saint Paul, Minnesota and Brooklyn, New York. Similar to the 4620L, ping times were averaging at 45ms-50ms, with upload speeds ranging between 5.0Mbps and 10Mbps and download speeds ranging between 8Mbps and 13.5Mbps – in most cases the hotspot brought up faster speeds rather than slower.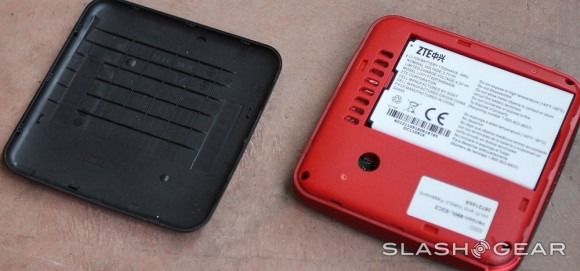 This device does not work as a tethered modem while the 4620L does, the 4620L has an optional extended battery pack, and the 890L is cheaper. You're certainly not going to be dissatisfied with either model if what you're looking for is 4G LTE speeds for your devices on the go. That's what they promise, and that's what they've got! You can pick this device up at Verizon now with a 2-year data contract for $19.99 in Verizon's online store today!
Have a peek at Verizon's new Share Everything data plans to see your options for data plans as well!