Verizon Samsung Galaxy Tab 2 7.0 Hands-on with LTE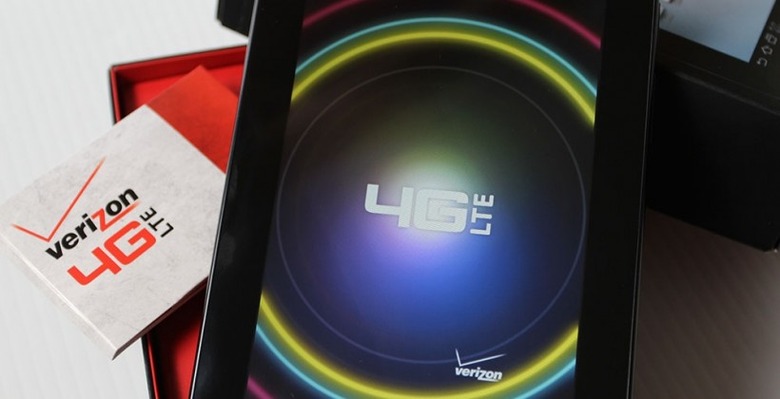 Verizon has come forth with a 4G LTE mobile data connected version of the Samsung Galaxy Tab 2 7.0, and today we've got our hands on it as it appears in stores across the USA. This device comes with a 30-pin USB data cable, the tablet itself, and a mobile data connection to the big red 4G LTE network here in the USA. Have a peek at a few tests we've run on the device and let us know if it all seems fabulous enough to pick up to you.
This device is essentially the same device as was released several months ago which you can see in our Samsung Galaxy Tab 2 7.0 full review. The big difference is, of course, in the mobile data connection Verizon gives this version of the tablet. Have a peek first at some Speed Tests conducted on the device in Saint Paul, Minnesota.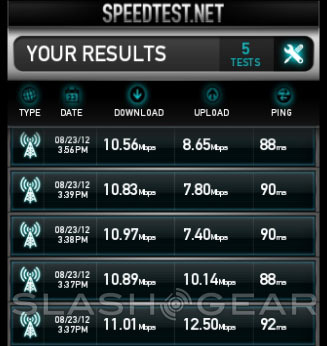 The device also comes in black and has a texture backing so you can grip it quite nicely. There's a front-facing VGA camera for video chat and the back-facing camera 3 megapixels strong. This device has a slightly different processor under the hood with a dual-core 1.2GHz Qualcomm Snapdragon S3, but works with the same 7-inch PLS 1024×600 display. Inside you'll find 1GB of RAM and 8GB of internal storage. You also get a microSD card slot to expand your memory by 32GB if you wish.
Tab 2 7.0 is Samsung Approved for Enterprise with 256-bit AES encryption and support for Microsoft's Exchange ActiveSync as well as support for VPNs and MDM solutions. Below you'll find a couple benchmark examples so you'll be able to compare to other devices in this same category. Another device you'll want to check out that's got slightly higher-grade specifications and a bit higher price is the Samsung Galaxy Tab 7.7 LTE – it's thinner, has a higher-definition display, and is slightly more powerful too.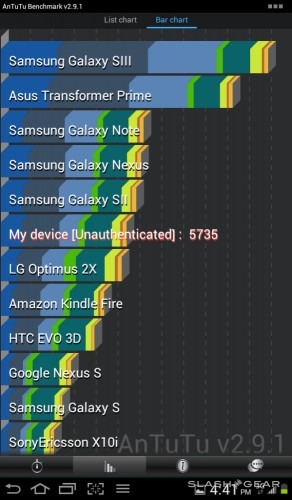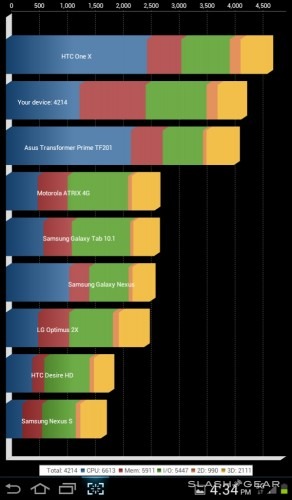 Both devices have an IR-Blaster so you can change channels on your television from your tablet, this possible basically regardless of the brand of your set. Have a peek back at our review of the Galaxy Note 10.1 as well to see another example of a Samsung tablet that's got an IR-Blaster.
The Samsung Galaxy Tab 2 7.0 will cost you $350 off-contract and is almost certainly already in your local Verizon outlet right this minute. Let us know if you've got any questions about this device as it exists here on Verizon's high speed network, otherwise feel free to head back to our original Samsung Galaxy Tab 2 7.0 full review!