Verizon Galaxy S III S4 dualcore beats Exynos in GPU testing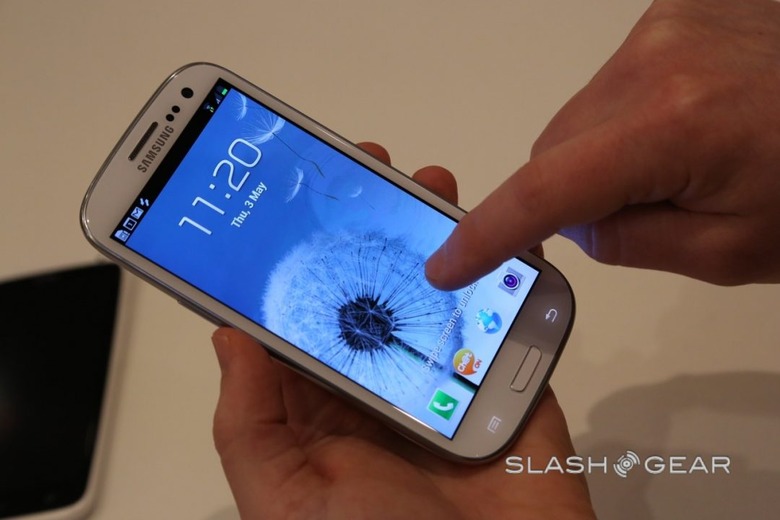 The Galaxy S III tidbits keep on coming, and after promising battery indications comes further evidence that Verizon's variant of the smartphone will pack a dualcore Snapdragon S4 rather than Samsung's own quadcore chip. Premature NenaMark2 benchmarks suggest Verzion's SCH-I535 Galaxy S III will indeed swap the Exynos for a 1.5GHz S4, presumably the same chipset as in the LTE-toting One X, as Samsung moves to accommodate the 4G technology.
In HTC's case, the decision to use Qualcomm's chip in North America rather than the original Tegra 3 of the European One X was because the NVIDIA chip won't have an LTE version available until later in 2012. That looks likely to be the case with the Exynos,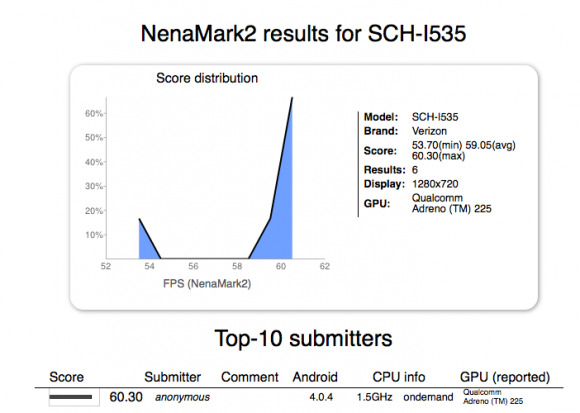 Samsung confirmed back at the Galaxy S III's launch earlier this month that not only would it be offering the smartphone in the US, but that it would be providing LTE variants there. However, it purposefully played down any chipset talk, hardly mentioning what was powering even the European model that will launch at the end of May.
Confirmation of US carriers, too, was in short supply, though a short-lived registration page for the smartphone indicated all of the major players would get one.
Now, the NenaMark2 results go a long way to proving what at least one carrier in the US will be offering. While the Verizon Galaxy S III may be down two cores, based on our experience with the S4-based One X on AT&T it doesn't necessarily mean power will be missing.
In fact, the Verizon handset apparently beats its Exynos sibling, at least in graphics: the S4 based phone scores 60.3 in the GPU benchmarking, while the Exynos version scores 58.8. Of course, this is all based on pre-release software, and so things may change before the Galaxy S III actually hits the market.
[via Android Community]