Verizon DROID Eris by HTC caught in wild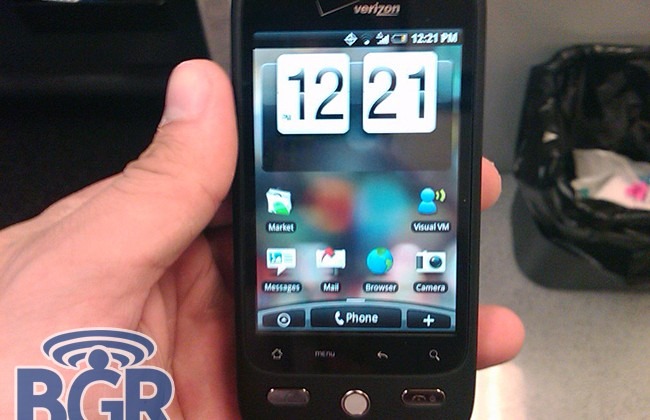 Neither Verizon nor HTC have officially confirmed the existence of the Verizon DROID Eris, but unless you're looking at the handiwork of a particularly impressive Halloween costume (sized for hamster) then we'd say the Android smartphone's existence is pretty much assured.  The BGR received two live shots of the HTC DROID Eris – you can see the second after the cut – together with a little feedback as to how the handset performs.
"Overall" their source explains, the DROID Eris feels "the same as the Sprint Hero but for some reason it seems faster, slightly thinner and taller."  Under HTC Sense there's Android 1.5, but there's no reason not to assume that HTC's upcoming Android 2.0 upgrade for the Hero won't find a place on the Eris too.
The expectation is that the Verizon DROID Eris by HTC will arrive on November 6th alongside the Verizon DROID by Motorola.  Pricing is believed to be $99.99 following the usual rebates and assuming a new, two-year agreement, making it a bargain compared to what Sprint are charging for the HTC Hero.