Verizon DROID Eris by HTC to be $99; Hero specs confirmed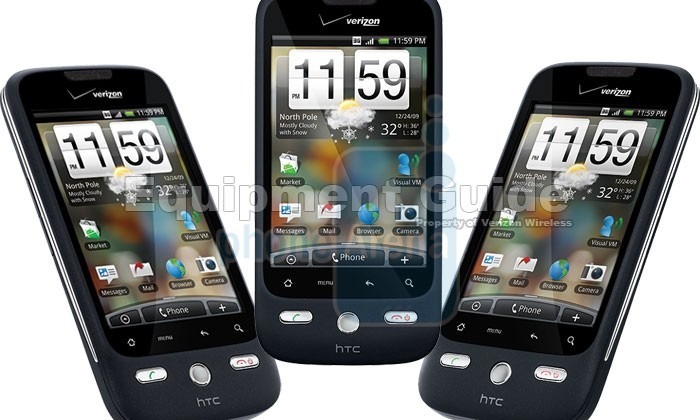 We may have accused the HTC Eris – aka the Verizon DROID Eris by HTC – as having underwhelming specs this week (what can we say, we want some Snapdragon!) but according to the latest batch of leaks Verizon will at least be pricing it right.  gdgt's Peter Rojas has heard from "a very trustworthy source" that the Android smartphone will be priced at $99 with a new two-year agreement, just half the price of the Verizon DROID by Motorola.
Meanwhile phoneArena's sources have provided them with some new images of the DROID Eris, which confirm the 5-megapixel camera and WiFi.  There's no flash, but the camera does have autofocus; previous rumors have tipped the handset for a launch on November 6th, alongside the Motorola DROID.
In case you haven't noticed, the Eris specs line up perfectly with what's on offer with the HTC Hero, the company's current wunderfone.  That handset is selling for $180 on Sprint right now (again, with agreement), making it something of a bargain on Verizon.