Verizon Droid Eris by HTC imminent; underwhelming specs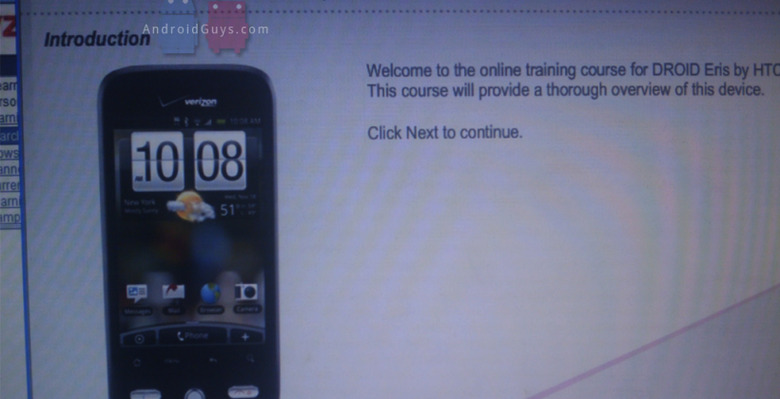 Remember the Droid Eris, Verizon's second Android handset and their first from HTC?  It seems that Verizon staff are already being trained on the technical details of the smartphone, thanks to a leaked screenshot over at AndroidGuys.  Meanwhile BGR are reporting on the specs of the Eris, which may come as something of a disappointment.
They've heard that the smartphone will use the same 528MHz Qualcomm processor as other models in HTC's Android range, as well as run Android 1.5.  It looks like our predictions that the Eris would be Verizon's version of the HTC Hero could be true, as those specs certainly line-up with what's available on Sprint and in Europe.
The Verizon Droid Eris by HTC is expected to arrive on November 6th, and we're led to believe that it won't make an appearance at today's Verizon event.  Instead that will be monopolized by the Verizon Droid by Motorola, which looks to be an altogether more interesting handset.