HTC Hero Android 2.0 update confirmed in works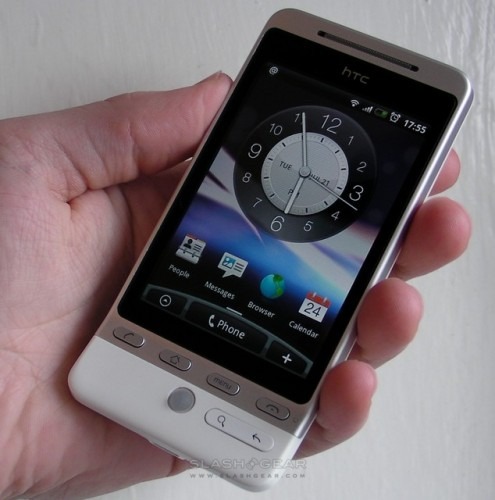 HTC have confirmed to us that they'll be offering an update to Android 2.0 for the HTC Hero.  The update means that HTC will be skipping Android 1.6 – as on the HTC Tattoo, for instance – to concentrate on fettling HTC Sense to play nicely with the newest version of Android.  However, the company have not given a definitive timescale for the release, asking only that owners "be patient".  Full statement after the cut.
"Yes, we are working on an Eclair update for the HTC Hero. Because Eclair is a significantly enhanced release, it will require some time to update Sense for this new version of the Android OS. Please be patient while we work to provide you with a tightly integrated experience like the one you are already enjoying on your Hero." HTC statement
The update will be available for both the original European GSM version of the Hero, and CDMA versions; that includes the Sprint Hero, but also various smaller regional operator versions.  However distribution of the update for carrier-branded versions of the handset will require negotiation between HTC and those carriers, so it might not be released as early as software for the unlocked GSM model.
Android 2.0 brings with it native Exchange support, together with the new beta of Google Maps Navigation.  This app, announced yesterday and already found on the Verizon DROID by Motorola, promises turn-by-turn directions, POI and voice-control.