Uber Just Fired The Ex-Googler Accused Of Waymo Autonomous Tech Theft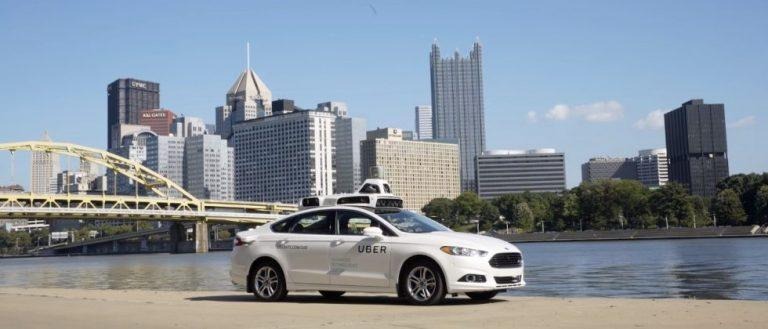 Uber has fired Anthony Levandowski, the controversial vice president of technology who had until recently been leading the ride-sharing firm's autonomous car business. Levandowski was one of Uber's highest-profile talent grabs, joining the company after it acquired his startup, Otto, in July 2016. That prompted a lawsuit from Alphabet's self-driving car company Waymo, accusing the engineer of stealing tech secrets.
Levandowski had been part of the Alphabet team when it was still a Google division, part of the Google X portfolio of so-called "moonshot" projects. According to Waymo's version of events, the engineer decided to leave and set up his own business. Before doing so, he allegedly copied a vast cache of technical documentation from Google's servers, using his company-provided laptop.
That cache, Waymo says, gave Uber an illegitimate advantage as it works on its own self-driving project. Indeed, it accused Levandowski of approaching Uber with regards a potential deal even before he'd left Alphabet's employ. Unsurprisingly, Uber has denied the charges, even as Waymo presses the legal system to slam the brakes on its rivals research.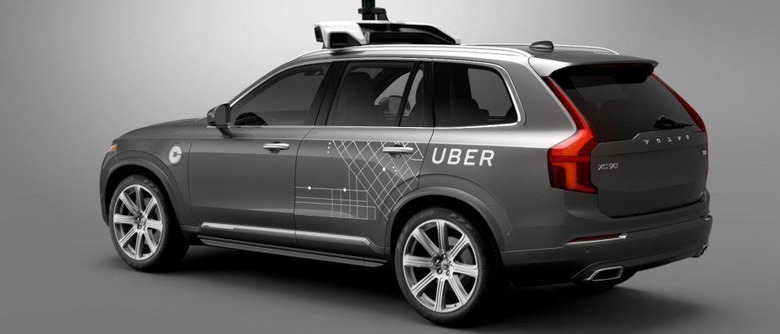 In April 2017, Uber and Levandowski took the decision to move the VP off the autonomous car project altogether while the case was ongoing. No longer the head of the Advanced Technologies Group, he was replaced by Eric Mayhofer. In addition, in a message to Uber employees, Levandowski made clear that they shouldn't try to discuss anything related to the self-driving work Uber is doing, or LIDAR technology.
That was followed by the engineer himself going silent. At the apparent advice of his lawyers, he opted to asset Fifth Amendment rights under questioning. It appears to be an attempt to avoid criminal charges that might result from admitting that he did, indeed, steal the Google files.
Uber then joined the ranks of those pressuring Levandowski, with the warning earlier this month that, if he didn't comply with the court's requests, he faced termination. That ominous threat has come true today, with the New York Times reporting that Levandowski has indeed been fired.
"Over the last few months Uber has provided significant evidence to the court to demonstrate that our self-driving technology has been built independently," Angela Padilla, Uber's associate general counsel for employment and litigation, confirmed in an internal email seen by the paper. "Over that same period, Uber has urged Anthony to fully cooperate in helping the court get to the facts and ultimately helping to prove our case." The company is yet to make a public statement, and Levandowski himself has not commented on the reports.
Update: Buzzfeed has acquired a copy of the termination letter Uber sent to Levandowski. In it, Sally Yoo, Uber's general counsel, notifies the engineer that there are several grounds for termination, though if he corrects all four by June 15, 2017, he can keep his job:
"This letter notifies you that your employment with Uber Technologies, Inc. and Ottomotto LLC (collectively, "Uber") is hereby terminated for Cause, subject to your contractual right to cure the deficiencies addressed in this letter within the next 20 days.

First you have not complied with the requests set forth in Uber's letter to you dated May 15, 2017 (the "Letter'). That letter requested your full cooperation in complying with the Order issued on May 11, 2017, by the United States District Court Judge in the above referenced case (the "Order"). As of today, you have not complied with these requirements.

The Letter expressly states that your failure to comply with the Letter's requirements would result in adverse employment action, including the possible termination of your employment act Uber. The Letter also constituted a written directive from Uber. Your Notice of Restricted Stock Award with Uber ("Stock Award") expressly states that your failure to comply with written directives from Uber constitutes one of several grounds for a "for Cause" termination of your employment. Thus, your failure to comply with the Letter's requirements is a ground for termination for Cause.

Second, you did not comply with the prior written directive to cooperate with Uber's investigation sent to you on April 20, 2017, by Angela Padilla (the contents of which are privileged). Your failure impeded Uber's internal investigation and defense of the lawsuit referenced above and constitutes a ground for termination for Cause.

Further, in your Employment Agreement, you represented and warranted that "you have returned or destroyed all property and confidential information blowing to any prior employer." Your failure to comply with the Letter gives Uber grounds to allege a breach of the representation and warranty in your employment agreement, and constitutes an addition ground for termination with Cause.

Under the Stock Award and other agreements, you are entitled to 20 days to cure the events that give rise to this termination for Cause. This letter constitutes the "prior written notice" triggering the commencement of that 20-day period.

Accordingly, consistent with our agreements with you, your employment is hereby terminated for Cause, and that termination shall become effective 20 days from today (i.e. June 15, 2017), unless prior to that date you (a) cure your failure to comply with the requirements set forth in the Letter, (b) cure your failure to comply wit the requirements set forth in Ms. Padilla's April 20, 2017 email, (c) confirm that you will fully comply with all aspects of Uber's investigation into the facts alleged in the above-referenced lawsuit, and (d) cure your breach of the representation and warranty in ¶ 1(c) of your Employment Agreement.

For the avoidance of doubt, Uber retains the sole right to determine whether you are in compliance with the requirements set forth in the Letter and in your agreements with Uber."