Uber's Self-Driving Expert Off Project Amid Waymo Lawsuit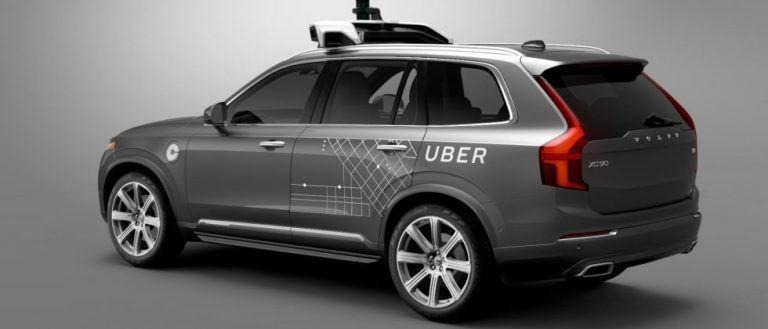 Uber's self-driving car lead has been put on the back-burner for LIDAR development, amid accusations from Alphabet's Waymo that he stole secrets about the technology. Anthony Levandowski has been head of the Advanced Technologies group at the ride-sharing firm since his startup Otto was acquired by Uber in July 2016. However, his time there hasn't been straightforward.
Uber was accused by former Google autonomous car project and now standalone Alphabet company Waymo of using its homegrown laser range-finder technologies. Levandowski, who worked at Google until January 2016 at which point he left to found Otto, accessed design files for Waymo's LIDAR system, the company alleges, using them to build competing systems for first Otto and then Uber. Levandowski is accused of downloading around 14,000 of Waymo's files that detailed unique research the company had been doing.
Its resulted in a fierce court battle, with Waymo insisting that Uber's self-driving research be frozen as a result. Uber, meanwhile, denies any wrongdoing and says that it has developed its own LIDAR. When he appeared in court, Levandowski declined to answer any questions, saying instead that his lawyer recommended he plead the 5th amendment to avoid self-incrimination in response.
Now, though, it seems Uber is putting some distance between its engineer and the ongoing autonomous project. In an internal email reviewed by Business Insider, Levandowski told his team that he was being "recused from all LiDAR-related work and management at Uber, through the remainder of the Waymo litigation." Uber confirmed that the engineer was indeed no longer head of the Advanced Technologies Group.
According to the email, the decision was made by Levandowski and Travis Kalanick, Uber's founder. Eric Mayhofer will assume Levandowski's role – and, indeed, Levandowski will report to him moving forward. There will be a complete blackout on discussing LIDAR with the contentious engineer within Uber:
"As you know, I currently don't provide input on detailed LiDAR design choices. But making this organizational change means I will have absolutely no oversight over or input into our LiDAR work. Going forward, please make sure not to include me in meetings or email threads related to LiDAR, or ask me for advice on the topic."
Ironically, Waymo was only alerted to the alleged design theft by accident. A supplier copied the company in on an email sent to Uber, including details of some of the components it was working on for the firm. Upon review, Waymo claims it identified several points of overlap with technologies and designs it had developed itself.
NOW READ: Uber's flying car tests are 3 years away
Exactly what those are is still uncertain, and court documentation from the trial has been redacted. Over the weekend, however, TechCrunch pieced together some of the LIDAR developments in question, discovering that the lawsuit may well boil down to the minutiae of how the printed circuit boards, or PCBs, Waymo uses are arranged.