Toyota's automatic braking should be nearly standard 4 years ahead of feds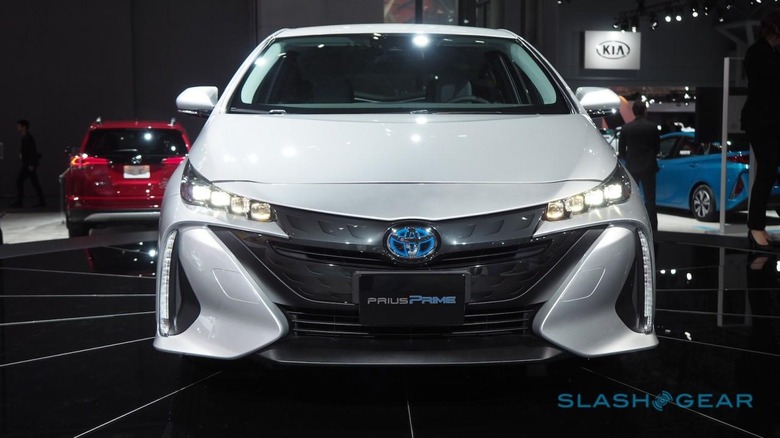 Toyota plans to beat the NHTSA deadline to automatic braking by a whopping four years, announcing it will make the safety tech standard on nearly all of its cars by the end of next year. The technology, automatic emergency braking (AEB), is currently offered as an option on several Toyota and Lexus models, along with features like adaptive cruise control and lane departure guidance.
They fall under the Lexus Safety System + and Toyota Safety Sense branding, and are generally offered as a paid upgrade for select models from the company. However, with the recent move by the National Highway Traffic Safety Administration (NHTSA) to make AEB a standard-fit item, Toyota is looking to jump the gun.
Twenty automakers agreed earlier this month, voluntarily, to fit AEB by default by the end of 2020. By courting the industry rather than forcing it with regulation, the Administration said, the technology will be standardized years before laws could have forced the car companies' collective hand.
Toyota Safety Sense includes not only AEB, but lane-departure alerts – with an audio and visual warning if the car is drifting out of lane – and automatic high-beam lights. The system uses a combination of camera and laser technology to track other traffic and the road around the car; Toyota also offers an upgraded version, dubbed Safety Sense P, which adds a radar that's used for pedestrian detection, adaptive cruise control, and the ability to help steer the vehicle back in-line if it's drifting.
As for Lexus Safety System +, that's basically the same as Toyota Safety Sense, but includes adaptive cruise control as standard.
However, not all of Toyota group's cars will fall under its self-imposed 2017 deadline. The Lexus GX, Toyota 4Runner, and the newly-renamed Toyota 86 won't get the technology by that point, while the Toyota Mirai and Scion iA both already feature pre-collision including AEB as standard equipment.
In total, Toyota says, 25 out of its 30 cars will offer the technology as standard by the end of next year. The company will share specific launch timings for individual models closer to that point.
Last week, Toyota announced the new 2017 Prius Prime, the company's latest plug-in hybrid car. As well as a tech-packed dashboard – including a large, Tesla-style touchscreen center console – it promises as much as 118 MPGe courtesy of its hybrid powertrain.