Toyota Mirai named as fuel-cells get serious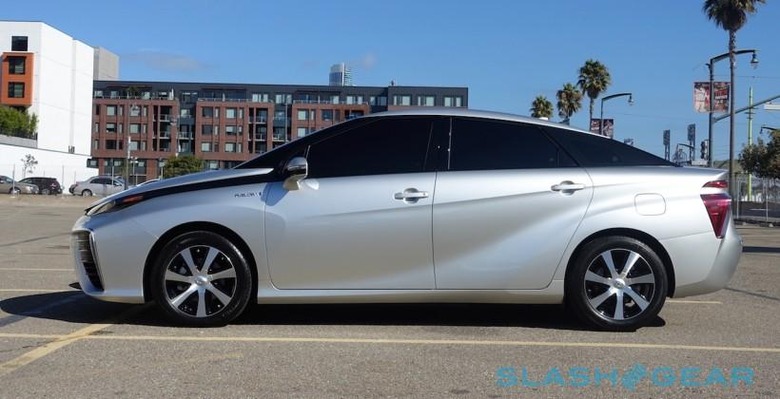 Toyota has officially named its first production fuel-cell car, with the eye-catching sedan previously known as the FCV set to hit dealerships as the 2016 Toyota Mirai. Set to launch in the US, Japan, and select European countries as the Japanese car firm continues in its attempts to ween the world off its gasoline addiction, the new model will also benefit from a freshly-inked deal to put hydrogen recharging points across not only California but now New York, New Jersey, Massachusetts, Connecticut, and Rhode Island as well. With a full tank, the Mirai should run for around 300 miles, Toyota says, emitting nothing more noxious than water.
A full recharge of the bulletproof hydrogen fuel tank takes 3-5 minutes, Toyota says, and with it the fuel-cell could produce enough power to run a home for a week.
Toyota had already confirmed it would be helping install nineteen hydrogen stations in California, giving a $7.3m loan to FirstElement Fuels to do just that, and now there'll be twelve more on the opposite coast. Although the plan, with Air Liquide, may seem like it's only for a small number of stations, but according to Toyota there's actual method to their positioning.
In fact, the company claims, those twelve points and the Mirai's range should be enough to satisfy a whole "hydrogen highway" in the Northeast corridor.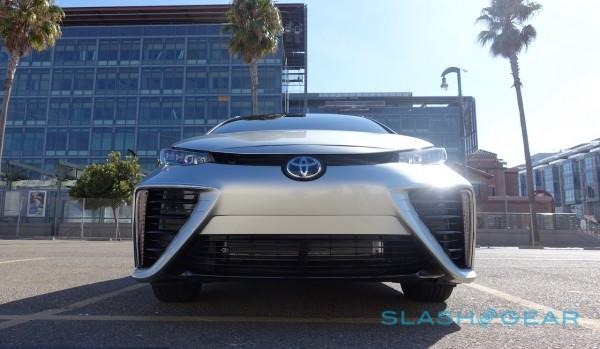 Previous research has suggested fewer locations than you'd think would be enough to satisfy most drivers, though whether that will also assuage range-anxiety – which isn't always necessarily rational – remains to be seen.
The Mirai name doesn't come entirely as a surprise, having been rumored earlier this year. Still, it seems fitting for a car that Toyota is pinning no small amount of importance on moving forward.
Still, while the Mirai itself may be the first of Toyota's fuel-cell cars, it's only really the first stage in the company's more encompassing plans for hydrogen technology.
Further collaboration with BMW is underway, around new battery technology among other things, and while Toyota's launch plans for the Mirai include around six countries initially, there's significant interest from other locations, sources tell me, where hybrid sales have been strong.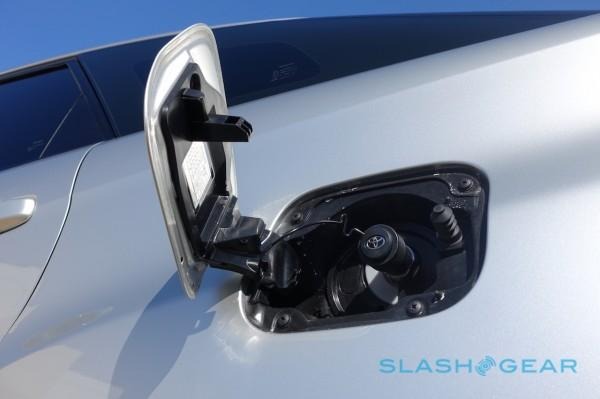 Toyota isn't talking specific sales goals for Mirai, though according to Toyota chairman – and "father of the Prius" – Takeshi Uchiyamada, production is expected to rise from around 700 cars in 2015, to tens of thousands in the 2020s.
Japan will get the Mirai first, in just a few months time, while the US release will kick off in 2015, followed by four countries in Europe including the UK. Pricing in the US is believed to be around $69,000, though it's unclear what subsidies and incentives might carve away at that.
I'll be spending some time behind the wheel of the 2016 Mirai this week as part of SlashGear's coverage of the LA Auto Show 2014, so keep an eye on our Cars Hub for all the details.