Toyota Mirai name tipped for fuel-cell car launch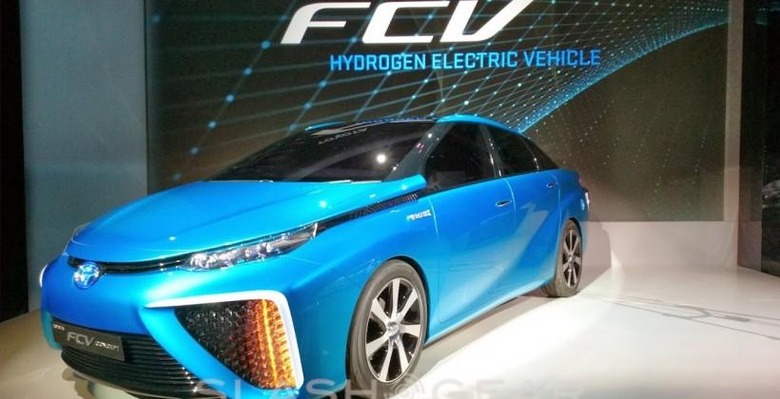 Toyota's fuel-cell car will launch as the Toyota Mirai, insiders claim, naming the hydrogen-powered vehicle after the Japanese word for "future". The car, expected to go on sale sometime before April 2015, has so far only been known as the Toyota FCV (or "Fuel-Cell Vehicle"), polarizing trade show visitors with its distinctive looks.
The design is about more than just standing out in a parking lot, however; they're also about making the Mirai extra-slippery to air. The car will need all the help it can get to maximize range between hydrogen refueling points, which are still rare in comparison to electric charging stations.
Toyota is claiming around 300 miles of driving on a single tank of hydrogen, though also insists that independent research suggests the actual requirements of fueling points are more conservative than you'd think. Just 68 stations would be required across San Francisco and Silicon Valey, LA, Orange, and San Diego county in order to satisfy the predicted drivers in the car's initial launch region.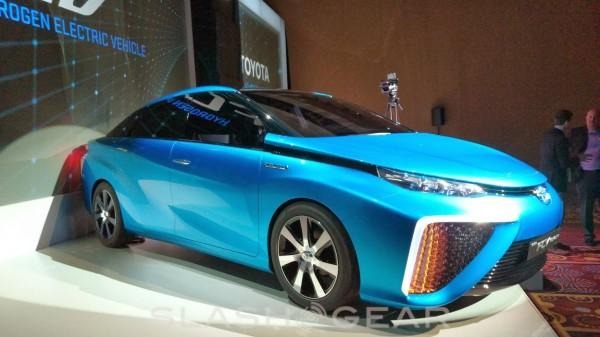 Nonetheless, there's more to range anxiety than pure facts, and Toyota will need to convince would-be owners that the Mirai/FCV does indeed have what it takes to get them around rather than leave them stranded at the side of the road.
According to Bloomberg's sources, while the official name is yet to be made public, Toyota has already trademarked Mirai in the US. The car is expected to retail at around $69,000, and will go on sale first in Japan before arriving in California, US.
No sales goals have been shared, but Toyota has been bullish about the role it sees fuel-cell technology playing in the future of transportation. The company's executives have even challenged Tesla and others in the industry as being myopic about fuel-cells, arguing that Toyota had heard similar commentary back when it first launched the Prius.
The Mirai – or whatever it's released as – won't have the hydrogen market to itself, however. Honda is retiring its existing fuel-cell car and will replace it with a new model in 2015 as it revamps its eco-friendly range.
SOURCE Bloomberg