Toyota accuses Tesla's Musk of fuel-cell myopia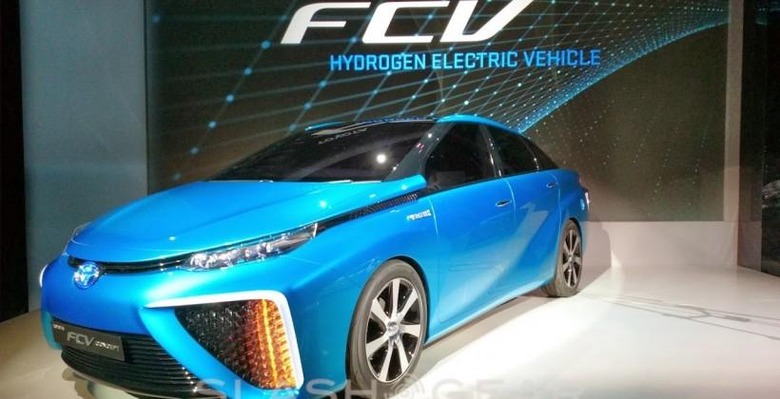 Toyota has dismissed fuel-cell skepticism from rivals, with a senior exec calling out Tesla's Elon Musk and others by name and accusing them of myopia when it comes to eco-friendly car tech. "Personally, I don't care what Elon, Carlos, or Jonathan say about fuel cells" Toyota SVP Bob Carter said at the Automotive News World Congress this week, referring also to Nissan CEO Carlos Ghosn and former VW America chief Jonathan Browning. "If they want to "plug in and tune out" other technologies, that's fine." Carter's outspoken comments come as Toyota announces another sales milestone for its hybrid fleet.
In fact, worldwide sales of Toyota hybrids have now exceeded six million vehicles, the company says. That consists of 24 hybrids and a single plug-in hybrid offered across 80 countries and regions, and fifteen new vehicles expected to join them over the next two years.
However, while Toyota has for the most part been pushing Prius-style technology where a gasoline engine is paired with batteries and electric motors, the company has also been a loud proponent of fuel-cells as an alternative. They would use hydrogen instead of gasoline or diesel; Toyota announced at CES 2014 last week that it would have a fuel-cell powered car on the road by 2015.
That has led to renewed criticism of the technology, however, with many questioning both how feasible it is as a gas alternative, and how environmentally friendly it might really be. "I realize there is no shortage of naysayers regarding the viability of this technology and the infrastructure to support it" Carter conceded this week, going on to point out that similar questions were raised when Toyota first unveiled the Prius back in the late 90s.
"It reminds me of all the head scratching when Toyota made a commitment to hybrid technology back when gasoline was a buck a gallon" he pointed out, when "Prius was dismissed as a PR gimmick and a science experiment."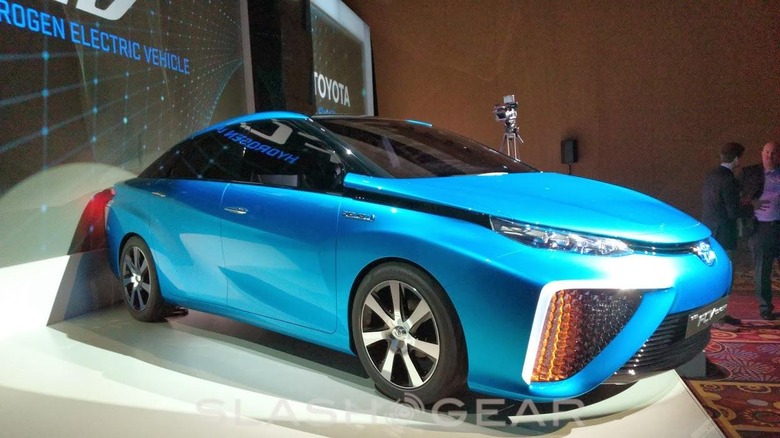 In fact, the senior vice president argued, there are some predictions which claim hydrogen fuel could end up cheaper than gasoline, while research into refueling infrastructure suggests the demands could be considerably lower than many believe. Analysis of hydrogen fueling station requirements in California – where Toyota's first fuel-cell car will be offered as a fleet vehicle – suggest just 68 such locations would be needed.
Carter and his colleagues at Toyota haven't shied away from bold predictions around environmentally friendly vehicles. Back in mid-2013, they warned that EVs and all-electric cars could end up rising in price by several thousand dollars as federal and state subsidies expired without replacement, something which could significantly impact the cost of cars like Tesla's Model S, Nissan's Leaf, and Chevrolet's Volt.
Still, Carter remains bullish on EVs and hybrids, too, reckoning rivals are being more blinkered than they are misguided. "The fact is," he concluded, "we believe consumers will be able to find BOTH electric outlets AND hydrogen stations without too much trouble in the future."