Tokyo Motor Show 2015 Highlights: What You Need to Know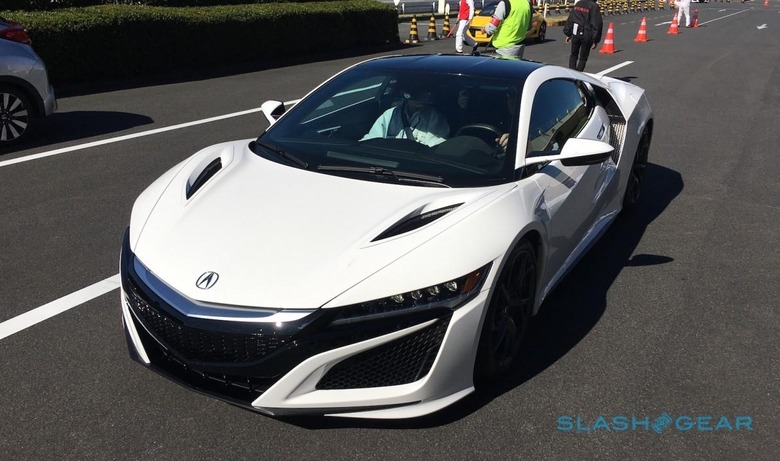 Tokyo's eccentric nature and distinct charm have filtered directly into the Tokyo Motor Show, and frankly we wouldn't have it any other way. On Japan's biggest stage, many of the world's foremost automotive players have come to impress, discuss, and shape how we'll interact and navigate our way around in the future. We braved the sauna-like conditions on the floor to bring you these buttery otoro bites.
Mazda SkyActiv-R Concept confuses and delights
Confounding everyone in attendance, Mazda showed off an absolutely gorgeous SkyActiv-R—yes, that's 'R' for rotary engine—concept. While the Wankel rotary was beloved by many, it also flies in the face of Mazda's all-encompassing SkyActiv fuel-efficiency strategy. Perhaps tellingly, Mazda gave zero specific details about the powertrain. Two high-level Mazda execs I spoke with said while they didn't know what would power its upcoming sports car, chances of a rotary were slim.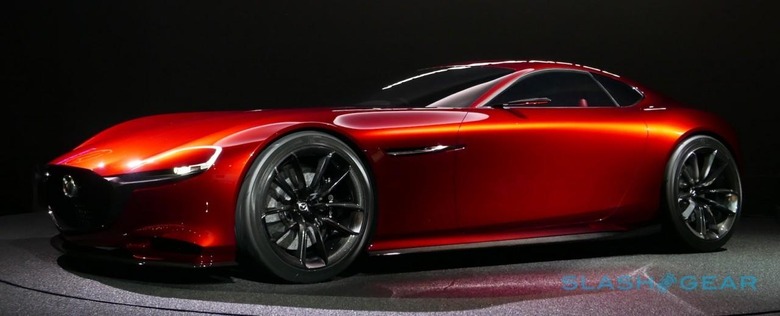 The good news is Mazda is killing it in the design department with its latest concepts, and even if the sports car is SkyActiv—no 'R'—we're confident the feisty engineers at Mazda will continue to deliver cars that keep the fun alive. You can read more about Mazda's long and sleek show-stopper here.
Nissan drops the "A" word
Lord commander of Nissan Carlos Ghosn walked out and owned the room with his trademark presence, but the conversation was almost solely about autonomous driving. Showing off the Nissan IDS concept, Ghosn said that much like developing the world's greatest-selling all-electric vehicle—the Nissan Leaf—the automaker would lead the charge with its developing suite of autonomous driving technology.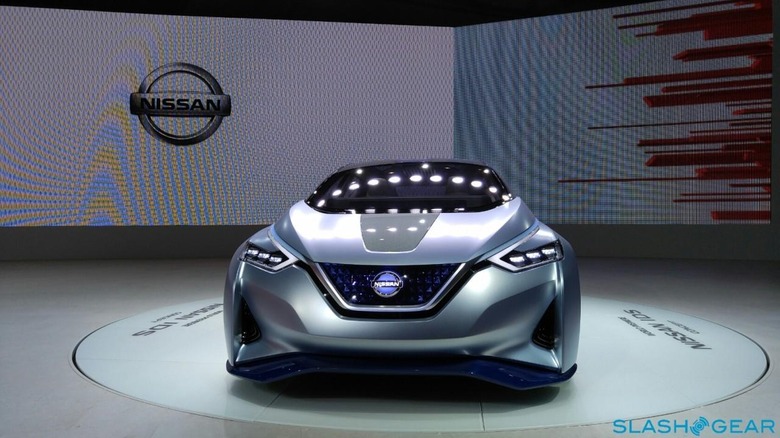 If we were wondering what the pecking order for autonomous driving would be, Nissan's chief may have given us a good idea. "This technology will first make its way in Japan, followed by China, Europe, and then the U.S." Well-marked roads, clarity on responsibility and legislation are among the hurdles the U.S. will have to overcome.
Volkswagen's double-apology, what's next?
Volkswagen's "respresentative director of VW Group Japan," Sven Stein, took a cue from VW USA CEO Michael Horn, who was the first high-level executive to publicly speak on the diesel scandal. Stein opened V-Dub's Tokyo Motor Show press conference by saying "we have damaged Japanese trust in Volkswagen brand, and I can assure you along with headquarters we will do everything we can to restore that trust."
He added that Volkswagen still wants to pursue a diesel strategy in Japan, but first they want to be assured they have regained the public's trust. For the moment, he said, execs are reviewing the timing of the new diesel launches.
Dr. Herbert Diess, newly appointed CEO of VW Group Japan said the automaker "did some things that were wrong, and behalf of the entire company, I would like to apologize." He said VW would come up with good technical solutions for the affected diesel engines, and "we will uncover and expose the full truth of what happened, and we will make sure nothing like this ever happens again." As to what's next, Diess said Volkswagen would strengthen its focus on the essential automotive technologies of the future, calling out "electro-mobility" specifically.
Benz brings the party lounge for the cool kids
So conceptual the interior is only imagined in renderings, the Mercedes-Benz Vision Tokyo is Stuttgart's idea of what mobility could look for Generation Z, in the megacities of the future. Design chief Gorden Wagener said "the 19th century was the age of empires, the 20th century was the age of the big countries, the 21st century will be the age of the megacities."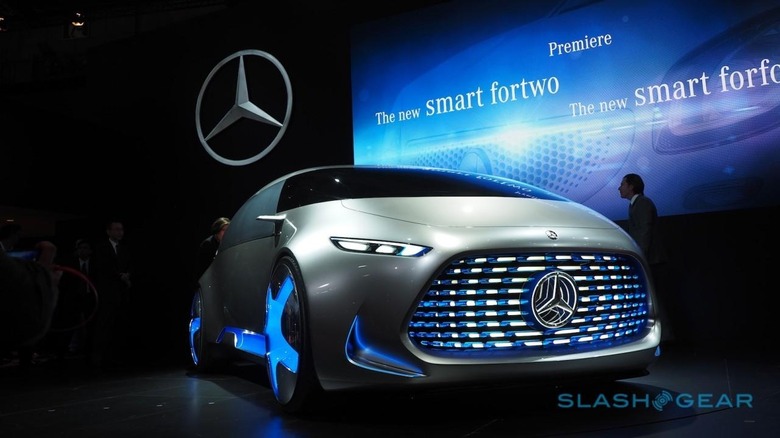 The Vision Tokyo follows the aesthetic we've seen from recent Mercedes concepts like the F 015 shown off at CES earlier this year, and the Concept IAA last month in Frankfurt. Boasting one door, a fold-down chair should the driver want to actually drive, and ditching the seats in favor of an oval sofa, Mercedes clearly had some fun playing with a pretty out-there concept.
Smart showed off its new ForTwo for the first time in Japan, and after spending a few days in Tokyo, we believe Smart head Dr. Winkler when she says the Japanese capital served as one of the great inspirations in the microcar's development. Densely-populated Tokyo, and its outspoken denizens are wacky, fun, stylish, with both a sensibility and flair unlike anywhere else. While the ForTwo is out of place on a Los Angeles freeway, its right at home here.
Lexus shows off the striking LF-FC concept, hints that this one will be made in some form
With its insane proportions and dramatic, sleek styling, the LF-FC concept drew quite a lot of attention, with unrelenting crowds photographing the fuel-cell powered all-wheel drive flagship concept for a good half-hour after Lexus took the wraps off. Perhaps most interesting is the timing of this 'concept,' which Lexus president Tokuo Fukuichi hinted will come in the near future. Perhaps a replacement for—or the next-gen of—the Lexus LS? You can read more and view our gallery here.
Akio Toyoda surprises with Ichiro, says company shouldn't be risk-averse
Without question, Toyota drew the largest crowd of the day, and the country's biggest company kicked off its press conference by bringing up Florida Marlins outfielder Ichiro Suzuki. Playing into the 'what wows you?' theme, Ichiro said regardless of how good of a year he may have, he tries to switch up his hitting technique.
Possibly a message that the world's largest automaker can't become complacent—and continuing Toyoda's call to bring back the fun—the conference served as both a pep talk, and promise of good things to come. Perhaps the collaboration with BMW will bear some fruit after all? Toyota also kept the quirky going with its Kirobo Mini space robot, and minute SF-R coupe concept, which needs to be built immediately (and probably wouldn't come to the U.S., even if it was made).
Yamaha surprises with its carbon-fiber sports car concept
It looks like the offspring of the Alfa 4C, and a mini NSX, but no matter what you see it as, Yamaha surprised everyone with some seriously sensual sheet metal in car-form. Boasting lots of pricey carbon-fiber, McLaren's Gordon Murray can take a bow for a job well-done on the design-side. We've got more details on here.