Lexus LF-FC Concept is Japan's sleek answer to the S-Class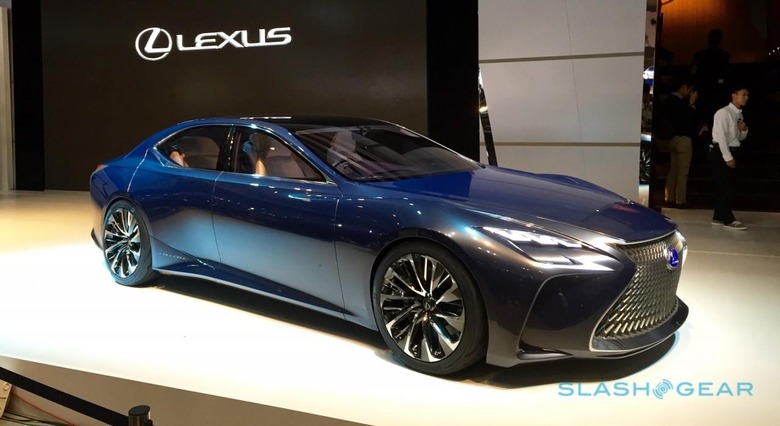 Long, sleek, with a massive mesh grille up front and substantial muscle in the rear, no one can accuse Lexus of a boring looking concept here. For all of the futuristic concepts, wacky robots, and sort-of cars we've seen today in Tokyo, the Lexus LF-FC may be the most significant, and the most likely to actually be on the road in some form, in the near future.
While Lexus says the LF-FC gives a peek into the design and technology we might see from the brand's flagship, the luxe Japanese automaker's president, Tokuo Fukuichi says its not very far out.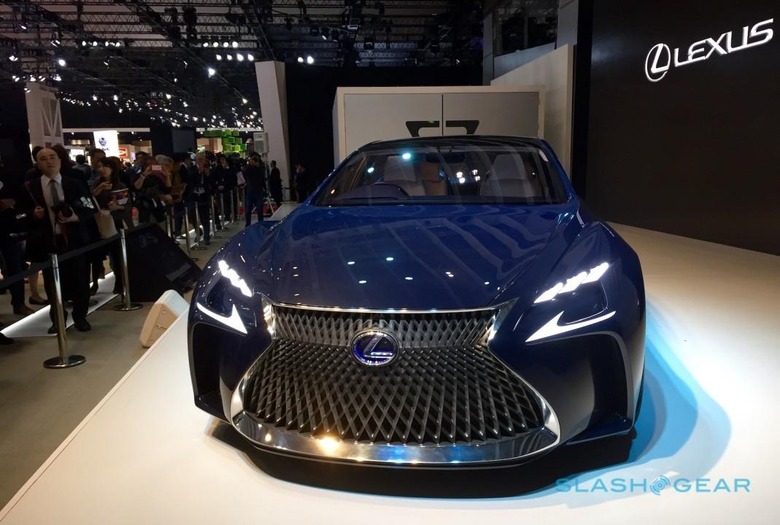 It looks like a longer than a limo in person, it boasts the new "L-finesse" design language, this car is meant to be a grand tourer. With its timing, perhaps a replacement for — or the next-gen — Lexus LS?
An evolved version of the Lexus grille, with a new mesh design dominates the front end, with L-shaped daytime running lights complimenting the aesthetic. 21-inch wheels and carbon-fiber reinforced plastic rims gives the sedan presence, if its insane proportions didn't already.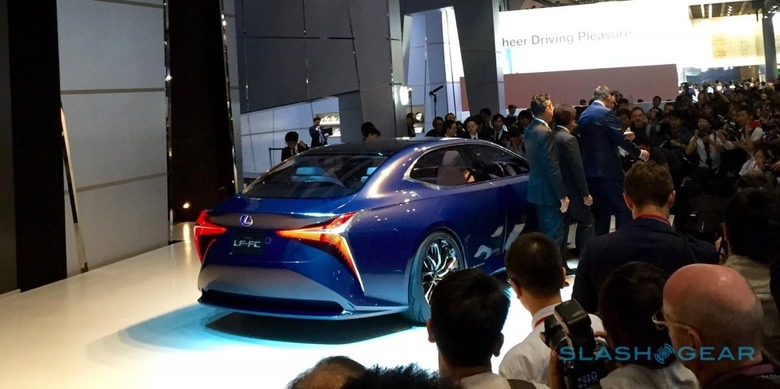 Interestingly, Lexus is showing off the concept powered by a fuel-cell system that sends power to the rear wheels, while also sending power to two in-wheel motors in the front, making it all-wheel drive. The hydrogen fuel tanks are placed in the rear for optimal weight balance.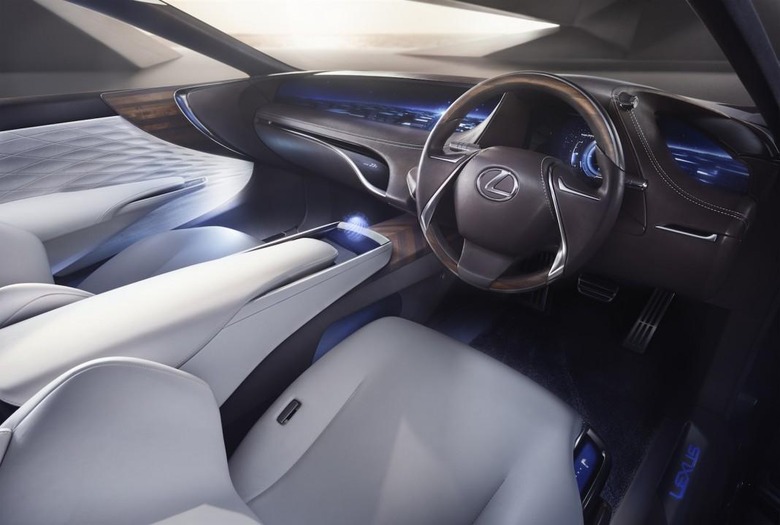 As to be expected from any new concept, the Lexus LF-FC boasts automated driving technologies, though we're unsure how advanced those would be on the production car. We'll be hounding Lexus product planners and execs for more; stay tuned.
[gallerybanner p="411971"]