This Moto Mod Smart Speaker just popped up with Alexa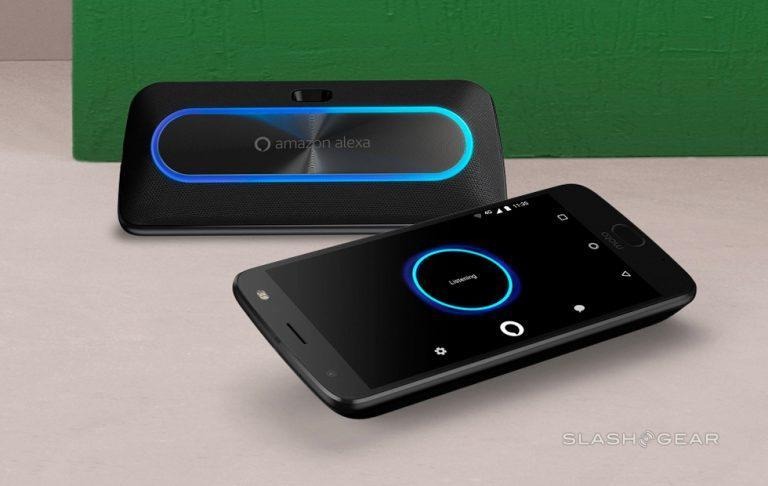 Motorola's latest Moto Mod is the Moto Smart Speaker, a device with Amazon Alexa onboard. All Android devices can access Alexa to some degree – with the Amazon Alexa App or through more direct means. With the Moto Smart Speaker, Moto Z devices will be able to access Alexa on the fly – with an extra large speaker, battery, and 4 far field microphones.
The microphones are probably the most important part of this puzzle – without them, this is just another awesome Moto Mod Boom Box. Take the JBL SoundBoost 2 Moto Mod for example – it's a speaker and has its own battery, as well as a kickstand. It adds no special functionality to the device beyond much larger sound.
The Moto Smart Speaker with Alexa works with microphones that are smarter than the smartphone's own. Look back to Qualcomm's smart audio platform to learn more about what's going on here – but the short version is: these microphones can hear you clearly even as the speaker is playing music.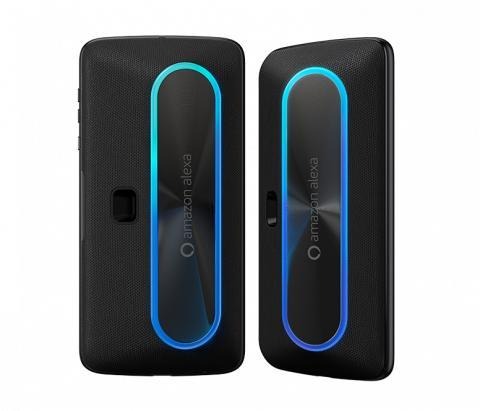 This accessory fits on the back of any Moto Z smartphone and is 22.8 mm thick – just a tad thinner than that JBL speaker above. This device has a 1530 mAh built-in battery that lasts up to 15 hours, and the whole works is splashproof. Don't go dropping this into a lake, but the occasional set of raindrops will be OK.
Inside this device is 8W of speaker power with 2x 27 mm diameter speakers – thusly giving this device stereo sound. Motorola's quoted frequency response range is 200 Hz – 20 kHz, and loudness is said to be 82 dBSPL @ 0.5m.
This Mod connects to any Moto Z smartphone – and there's a nice, growing collection of them out on the market right now. This product is not yet priced for release, but we'll be sure to let you know when the time comes! UPDATE: This device will be available for approximately $150 USD this November. It'll be out in November wherever Amazon Alexa is available.