This is the OnePlus 2 (unboxing and hands-on)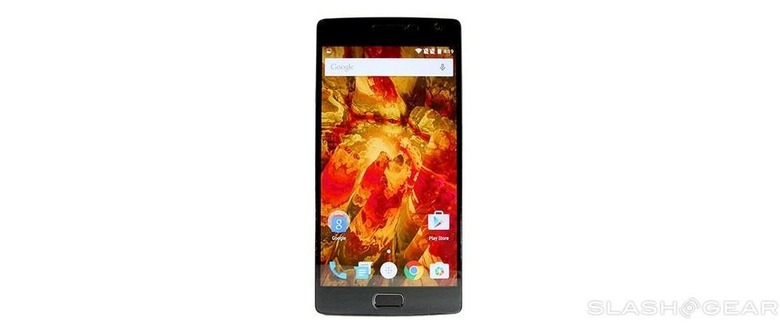 The second in a line of OnePlus smartphones is here, just aching to have its place in the sun alongside the top-tier devices from the world's top manufacturers. The OnePlus 2, says the company, is a "flagship killer". We'll see about that once the device is put through our review trials. For now we're having a peek at the basics. This device has just arrived at SlashGear headquarters in its final form. Final software and final hardware – and a camera we'll be battling against the top smartphone cameras in the field. Both in the dark and in the light.
Inside the box you'll find the device, a white and red wall charger, and a spun-up rubbery USB plug for charging and connecting to your computer. This device's USB is a USB 2.0 Type-C, which means you're going to be able to plug it in either way, but you're going to need this specific kind of cord to plug in, sync, and power up.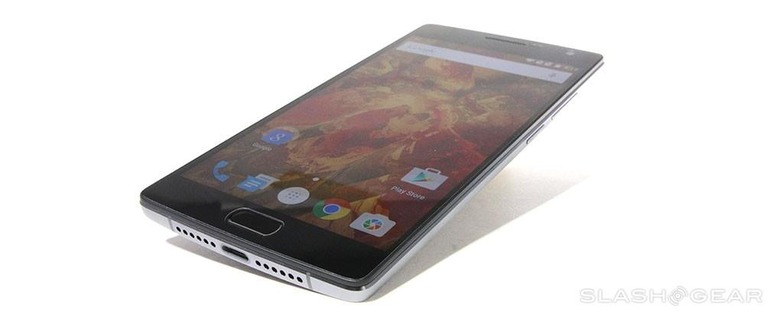 The display up front of the OnePlus 2 is a 5.5-inch LTPS LCD with 1080 x 1920 pixels, coming in for a 401 pixels-per-inch density. That's not quite as sharp as some of the other top-tier smartphones on the market today, but we're going to go ahead and guess that it'll mean a longer battery life than the competition.
This display is sharp and extremely bright. While we're hesitant to say it's the brightest display on the market, it'll make for some reasonable outdoor viewing – albeit a short amount once the high-blasting LCD hits the battery.

Up front is Corning Gorilla Glass 4, the newest in the brand's scratch-resistant reinforced glass for mobile devices. You'll also find an extremely thin (nearly invisible) screen protector applied to this device right out of the box.
On the right side you'll find two buttons – one for power and locking the device, the other a volume rocker. Both are made of metal, as is the rim of this device. Glass up front and metal around the rim make for a premium feel for the OnePlus 2, while a "sandstone black" textured back cover makes you feel like you've really got something unique in your hand.

On the left is a switch. The first thing this switch does is flip between standard mode and "No interruptions" mode – and at the moment we can't think of a better use for a hardware switch than that.
The back cover for this device is removable, revealing a pull-out tray with room for 2x SIM cards. That's it. No removable battery this time.
Up front you'll find a single home button and two capacitive buttons, all of which can be turned off in the device's software. The left and right buttons work with "back" and multitasking abilities and can be switched in the device's settings drawer.
The home button also functions as a fingerprint scanner. Our (relatively limited) experience with the scanner so far suggests a high-functioning well-implemented scanner – but we'll see after extended use.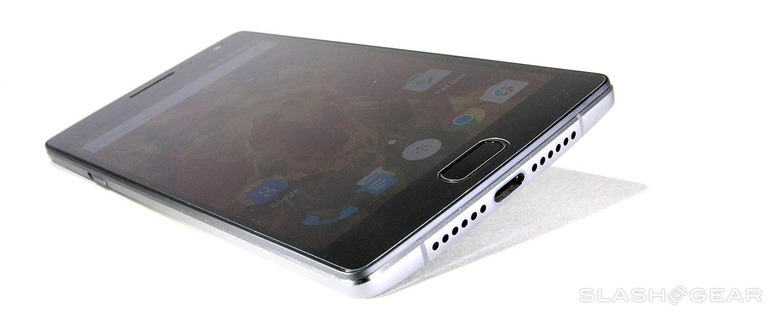 Unlike a Samsung smartphone, this home button is not loose in its casing. This button does not have a physical press-down action, instead opting for capacitive tap action instead.
This home button as well as the buttons around it have several different tap and hold abilities, all of which are set by the user. For example you're able to set the device so that a double-tap to the home button brings up the device's camera app. A single button hold – something like "Force Touch", as Apple would call it – can also activate commands.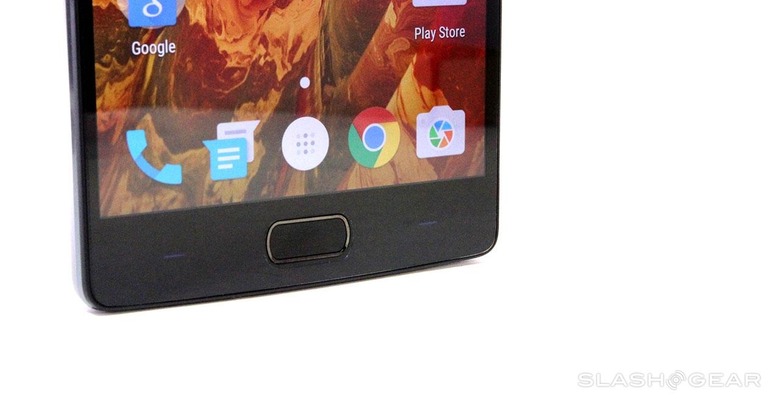 The left and right buttons have a dim blue light to them – this light can be switched or turned off entirely, just as the buttons as a whole can be switched to on-screen controls in the device's standard settings drawer.
Up front you've got a 5-megapixel camera and a single speaker for calls, while all media audio is handled by a speaker or speakers facing downward, near the device's USB port.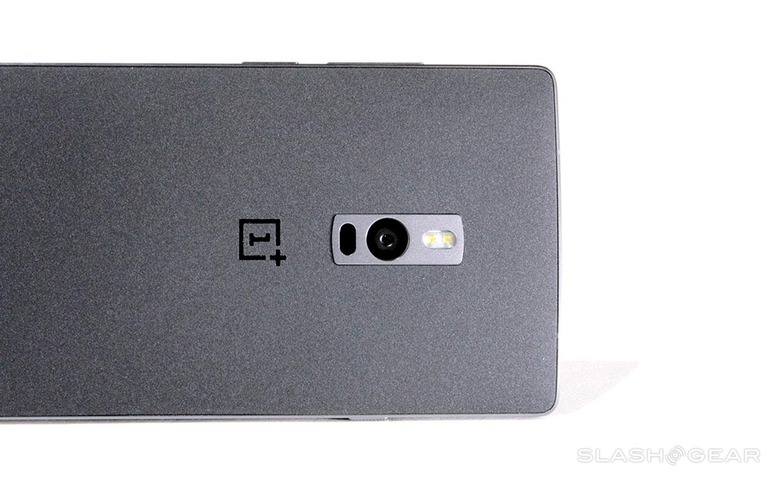 Also at the back of the device is a 13-megapixel camera capable of capturing 4128 x 3096 pixels photos with optical image stabilization (OIS) and a dual-LED flash. This device has laser autofocus not unlike the LG G4 and LG G3.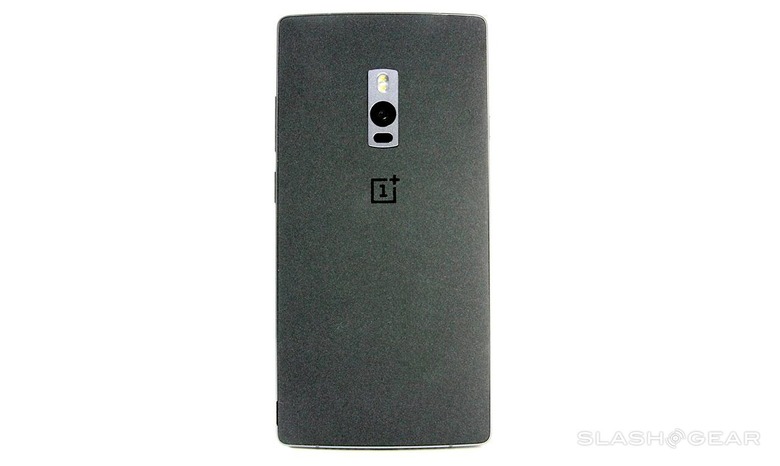 This is just the beginning. Stick around our OnePlus tag portal as well as our big Android hub as we begin to test the OnePlus 2's camera, battery, software, and everything in-between. Below you'll find a number of benchmarks run on this device – let us know if you'd like to see more, and which tests you'd like us to run!