This BMW i8 Roadster teaser was worth the wait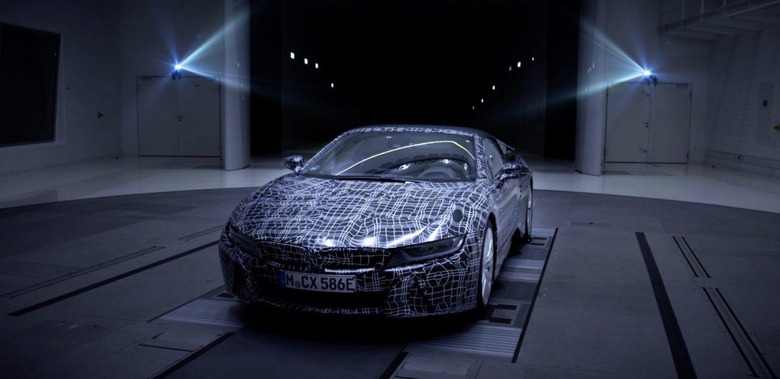 Electric cars aren't slow, but BMW's convertible version of the i8 electric sports car has sure taken its time coming. The drop-top iteration of the seductive EV coupe was previewed as the i8 Spyder Concept all the way back in 2012 at the LA Auto Show, at which point BMW claimed it was about 90-percent finished. Well, that 10-percent took a lot longer to get done than we expected it might.
Indeed, it won't be until 2018 that the BMW i8 Roadster – as its now been officially dubbed – actually arrives at dealerships. That hasn't stopped BMW from teasing the whole thing, with the latest Hybrid Test Vehicle showing up in a brief video from the firm. One thing's for sure, even after all this time, the i8's striking looks haven't been dulled.
Actual details about the car are still in short supply. All BMW is saying today is that the i8 Roadster will be the third member of the BMW i family – joining the regular i8 Coupe and the i3 city hatchback – and that it will be "virtually silent and with zero local emissions."
BMW confirmed that the i8 convertible would be on the roadmap back in 2015. The car keeps the scissor doors of its hard-top sibling, but cuts off the roof and redesigns the B-pillars and the rear cowl. Then, the roof was replaced by a pair of removable panels, though whether those will be the final production design remains to be seen.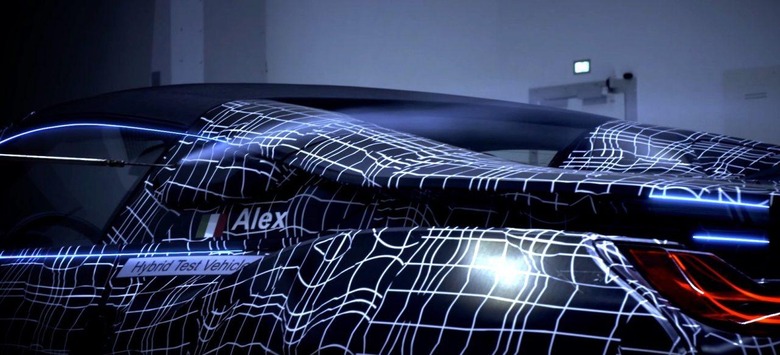 Going by what we can see in the video, indeed, it looks like a fabric roof has been installed now instead. That might retract into the body of the car, or be user-removable and stowed manually instead. There's also a proper glass, heated rear window.
With the i8 Coupe coming up for a refresh, it seems likely that the i8 Roadster will be based on the same, facelifted car. That's also expected to bring with it an increase in power, with BMW said to be using a more powerful drivetrain and a bigger battery. Total horsepower is said to be in the region of 372 HP, versus the 357 HP of the existing model, while all-electric range will also be increased from the fairly conservative 15 miles of today's hard-top car.
Final specifications will come over the next few months, as will presumably pricing for the i8 Roadster. It's likely to carry a premium over the i8 Coupe, which in the US – in pre-facelift form – has an MRSP of around $143k.
It's all part of BMW's accelerated push into electrification, something the German automaker has been criticized for being slow to embrace in recent years. Multiple new plug-in EVs and hybrids are on the roadmap, building up to a self-driving, electric flagship in 2021.