BMW's Future Is Electrified And Autonomous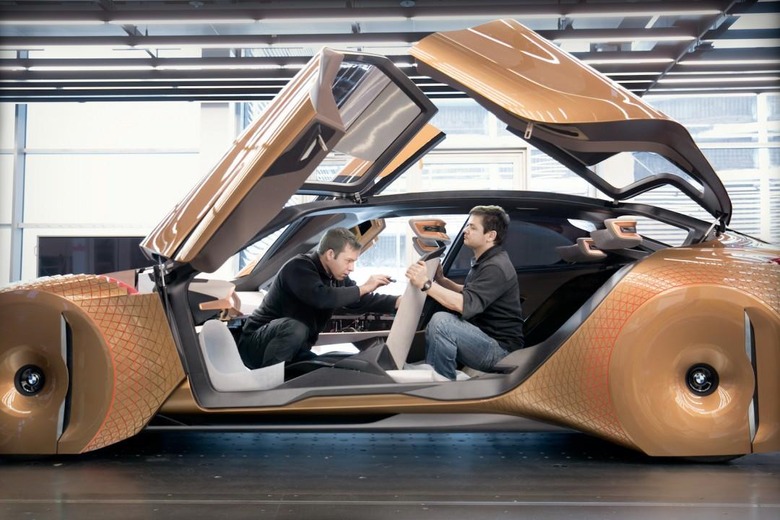 BMW's future is decidedly electric, the German automaker has insisted today, with seven EVs or plug-in hybrids expected in the line-up by 2016 including a new iPerformance range to push the envelope. The drive for electrification – which BMW is referring to as BMW iNEXT – will be accompanied by increasingly complex autonomous and semi-autonomous cars, as well as new hyper-luxury models.
Most immediate will be the shift to BMW's fourth generation of electric drivetrains, which will extend all-EV range over its current cars. The fifth generation is, unsurprisingly, already in development, with BMW promising even more range.
From 2016 on there'll be seven either full-electric or plug-in hybrid cars offered across the group – including BMW, MINI, and Rolls Royce – with the first plug-in hybrid MINI expected over the next few years.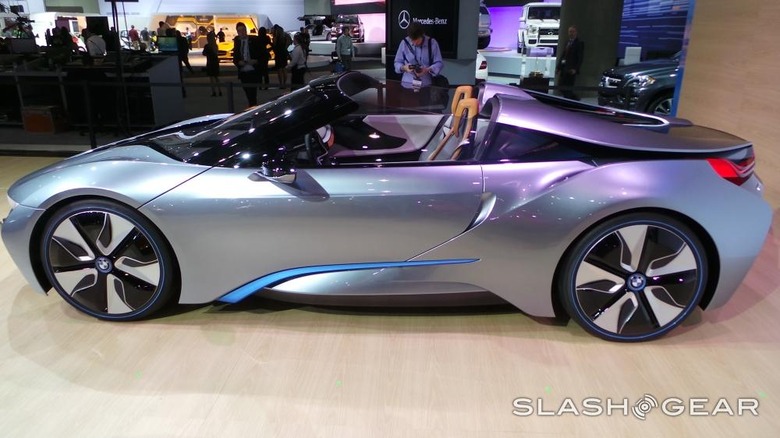 As rumored, a BMW i8 roadster convertible is on the roadmap, and by the end of this year there'l be a new BMW i3 with bigger battery capacity and greater range.
However, that's not the only drivetrain BMW is considering. Much like its rivals in Germany, the company is also exploring hydrogen fuel-cells, with current prototypes delivering around 435 miles of range from a full tank of the gas. That's despite only releasing oxygen and water as waste products.
BMW says that, while there's no set date for when it might release a fuel-cell based vehicle, its current platforms are designed with such modularity of powertrain in mind.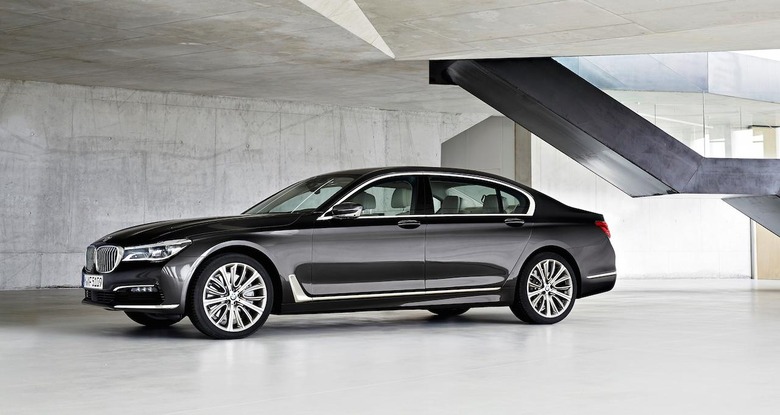 Whatever provides the grunt, the brains of the car are improving. The various semi-automated driving systems in the tech-packed BMW 7 Series – which includes features like adaptive cruise control with lane-following, remote control parking, and a gesture-tracking dashboard – will be filtered down to more affordable models over the next few years, for instance.
However, a new breed of smart cars is also in development, dubbed "project i 2.0", with automated and fully networked driving the goal. That'll include high definition digital maps – such as those being created at HERE, the company acquired by the consortium of which BMW is a part – sensor technology, cloud technology, and artificial intelligence, chasing more affordable sensors and distributed processing from fully-connected vehicles.
While gas-heads might start to worry that means BMW is abandoning the traditional combustion engine, fear not. The company says it has no plans to drop gas engines, and that they'll "continue to play a major role for many years to come."
What they will become is more frugal and more efficient, BMW insists.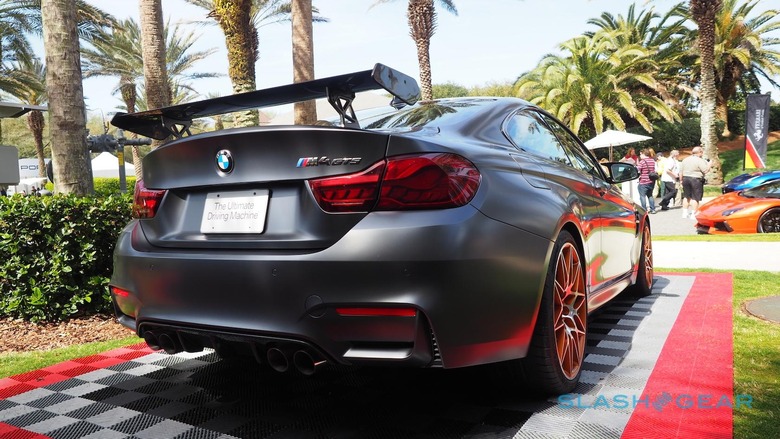 As for specific models, the super-luxe BMW X7 SUV has been confirmed, while the BMW M2 will be followed by more M Series sports models. Rolls Royce will switch to an aluminum space-frame architecture in time for a new line-up from early in 2018.
BMW celebrates its 100th year anniversary in 2016, and it has some big plans to mark the occasion. We've already seen one of them – the BMW Vision Next 100 concept – but there'll be three more concept cars revealed over the remainder of the year as the company drops hints about what it sees as its future.