BMW I8 Spyder Greenlit Says BMW CEO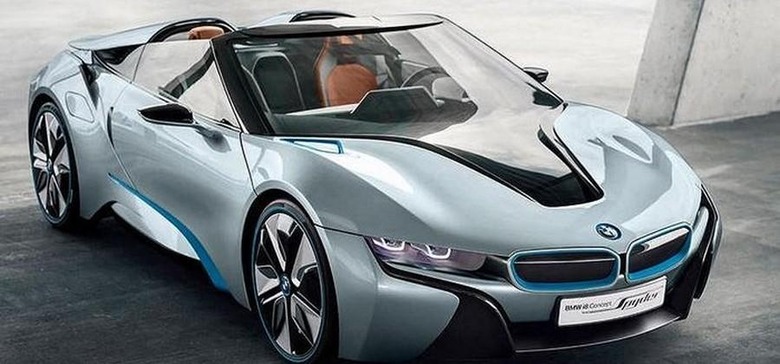 The first time we caught a glimpse of the BMW i8 Spyder was way back in 2012 when the concept debuted at the LA Auto Show. After a wait of several years, BMW CEO Harald Krueger has now said in a German publication that the i8 concept Spyder will debut in the "near future" in production form.
There is nothing wild or clearly not fit for production about the i8 Spyder concept, so making the move into full production should mean the car looks basically the same as the concept we have already seen. The concept version has a pair of removable roof panels along with redesigned B-pillar and rear cowl compared to the coupe version.
However, the Spyder concept does retain the same door hinge mechanisms of the coupe. Power for the production version of the car is expected to stay with the 1.5L turbo inline-3 and a pair of electric motors. Those motors are backed with a 7.1 kWh lithium-ion battery pack.
Combined power from the 1.5L engine and the electric motors is 357hp, enough to push the i8 coupe to 60mph in 4.4 seconds. Presumably the Spyder will vary a bit in performance due to additional weight, but numbers should be close.
SOURCE: AutoNews