The Surface Pro 3 Opportunity
Third time looks to have been the charm for Microsoft, with the
proving to be a surprise hit among most reviewers – even those who are usually ardent Apple fans. As
Vincent's glowing judgement of the adaptable tablet suggests
, there's a lot of value to be found in a flexible form-factor. The glaring omission, though, is in not taking that flexibility to its logical conclusion: it wouldn't take much for Microsoft to really tip Surface into must-have territory.
I've not had as long as I'd like with Microsoft's latest tablet as I'd like; certainly not enough time to come to any solid conclusions. But the key advantage points are clear. On its own, the slate section is lightweight and feels incredibly well made. Microsoft
blew us away with its use of metals in the original Surface
, and that proficiency has only improved in the subsequent iterations.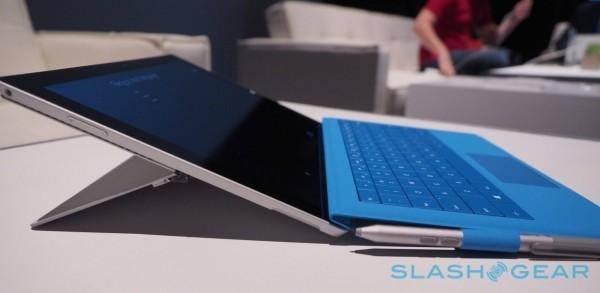 Clip on the keyboard, and you have a high-resolution, processing-capable – in the Core i5 form of the Surface Pro 3 I was playing with – ultrabook. The new hinge, with its steeper recline, and the extra magnetic strip to stop the wiggle in the Type Cover add up to something that's surprisingly stable, whether you're using the tablet on your lap or a desk.
As someone who spends most of his days typing, the keys aren't the finest. It would take some getting used to, switching from a regular laptop 'board. Meanwhile, the trackpad – though a clear improvement over the glitchy rectangle on the previous Type Cover – lacks the size and smooth reactions of, say, an Apple trackpad.
Microsoft's opportunity, then, is in filling the niches that leaves open. For instance, plenty of avid typists I know would jump at the option to have a better keyboard, even if it made for something slightly thicker and lighter.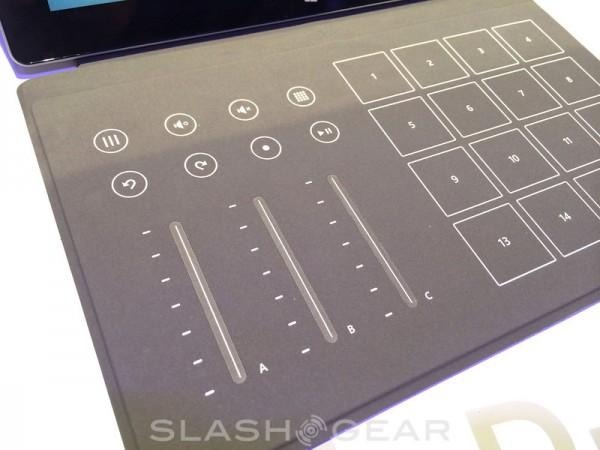 Another option could see a slim battery pack included in the Type Cover, helping boost the Surface Pro 3's runtimes to true iPad Air-rivaling lengths. Microsoft seemingly chickened-out on
, with its touch DJ controls, but that's not to say dedicated key layouts are a bad idea.
It'd also have the added benefit of helping justify Microsoft's otherwise frustrating decision not to bundle the Type Cover, but instead sell it as a $130 add-on. The (mediocre) official line is that, since it comes in several colors, including it in the box with the Surface Pro 3 while still catering to every hue preference would be too complex. Far better, though, to be able to point to a range of keyboards as the justification.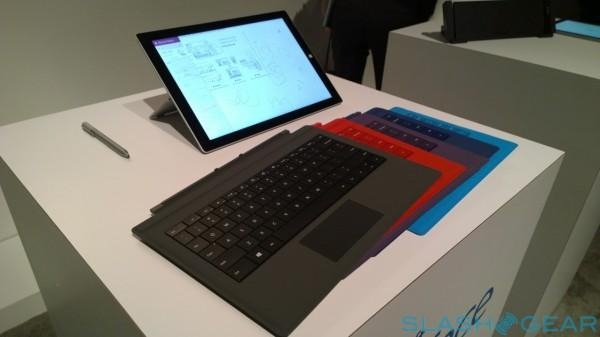 Then there are docks. Microsoft has a desktop dock in the pipeline, true, but why not a speaker dock with meaty amplification for multimedia use (sensible, too, to factor in Windows Phone streaming as well, with NFC for neatly streamlining the hook-up process with your Lumia), or a gaming dock with control sticks.
What's even more exciting is what Microsoft could do down the line, and how the current Surface Pro 3 ecosystem might evolve. Intel has unveiled a number of chip technologies this week, several of which have some serious potential for Microsoft's Windows 8.1 tablet line.
Broadwell, the newest ultra-frugal processor range that Intel expects to see in ultrabooks and tablets later this year, seems ideal for Surface, particularly the oft-rumored Surface Pro 3 Mini.
Intel's reference design is a mere 7.2mm thick, and fanless
: they'd be admirable traits for a smaller – say 8-inch or thereabouts, with the same 4:3 aspect ratio – version of the current model, running full Windows rather than the little-loved RT variant.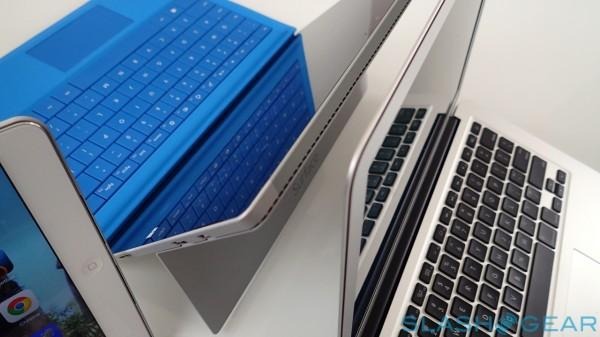 Then there's WiGig. Intel expects it
to show up in a docking station
sometime in the first half of next year, taking advantage of three-times the bandwidth of 802.11ac to wirelessly connect up to two external displays, along with peripherals.
It's not hard to imagine a WiGig accessory suite for a future Surface Pro. A keyboard, perhaps, that not only clips to the tablet for use on the go, but which pulls off but stays wirelessly connected for more ergonomic desktop use.
In that desktop setup, meanwhile, the Surface Pro could instantly link to a set of displays, fast enough for gaming and video editing to take place.
Modularity is edging into fashionable right now; Google, for instance, is expected to detail
, its modular smartphone, at I/O in just a few weeks time. Being able to customize and shape a device to better suit your own needs is increasingly relevant, and with a little thought, Microsoft could position Surface Pro at the heart of the same thing for tablets.