Intel's wireless ambitions don't just end at high-speed cable free charging for your ultrabook, with the company also planning to finally launch a WiGig docking system in 2015. WiGig will be an integral part of Intel's Maple Peak wireless system, and will show up alongside certain notebooks and tablets running the Broadwell chips inside Intel's stunning tablet reference design.
The WiGi Docking platform will arrive in the first half of 2015, Intel has said this week, with support for running two separate monitors from a single ultrabook or tablet.
Meanwhile, Intel is also pushing for wireless charging for notebooks and tablets, helping push the Rezence Standard to 50 Watts for tablets, notebooks, and peripherals. An Intel demonstration at Computex this week showed a prototype 20W charging pad, sufficient for keeping an ultrabook charged.
WiGig Docking could arguably be even more useful, however. Part of Maple Leaf and, after that, Douglas Peak and – as a standalone addition – Pine Peak, both of which will be paired with Broadwell's successor, Skylake, the goal is to deliver high-speed, stable connections between mobile computing devices and peripherals.
For displays, it could replace both DisplayPort and HDMI, and indeed Intel is cooking up chips to suit various different form-factors and devices. Transfer rates are theoretically up to three times that of 802.11ac.
So, your Broadwell tablet could wirelessly hook up to a nearby keyboard, mouse, and a pair of displays, turning it into an instant desktop. The same could be said for notebooks: for instance, if Apple saw fit to add WiGig to a future Broadwell-based MacBook Air, perhaps, you could have a fanless ultraportable that gets wireless access to a bigger screen and full-sized peripherals when you're at the office.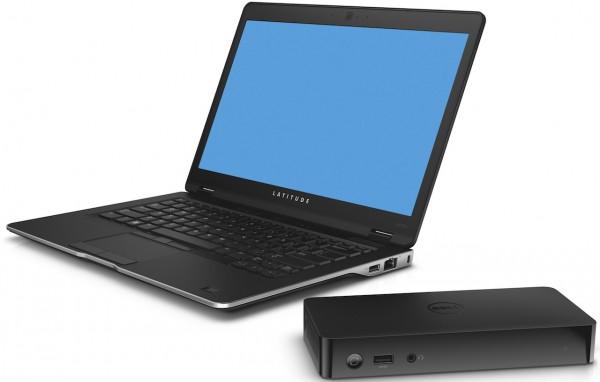 Still, it's not like the chatter around WiGig is new. Intel has been positioning the high-speed wireless technology as the panacea for wire-cluttered desktops for several years now, with talk of a docking station using the standard back in 2011.
Dell already offers a dock using WiGig and compatible with its Latitude 6430u business notebook, but if Intel has its way, the technology will become as commonplace as WiFi is today.
VIA Steve Paine
SOURCE Intel