The Omen X VR PC Pack is an HP VR backpack for HTC VIVE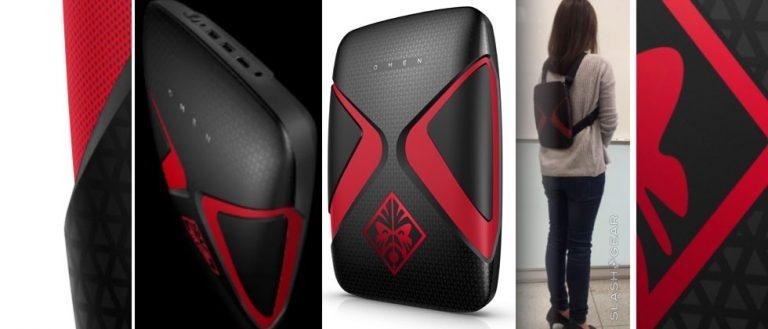 This morning HP revealed that they've been working on a backpack. Not just any backpack – a backpack PC, one made to make the HTC VIVE a much more mobile VR experience. This backpack PC works with enough processing power to run an HTC VIVE VR headset and comes with replaceable batteries – or swappable batteries, if you prefer – to keep you inside the VR zone potentially forever. Which is radical. Unfortunately you're not going to be able to just go to your local PC shop and buy this piece of machinery.
HP wanted us to make CERTAIN to let you know that this was NOT a finalized consumer product. Instead it's more like a project – one in the making – one made for developers of software and hardware to use as a bit of a template.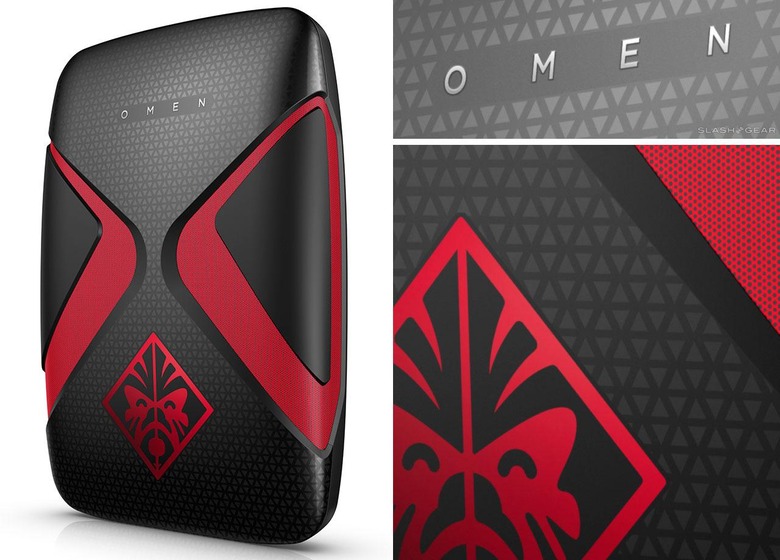 This device will be part of a program in which HP will solicit product requests from ISVs and developers – they'll receive a hardware development kit so that they might work with HP to develop the future of the product.
This device is many things – one of which is a continuation of the OMEN brand – born of the late Voodoo PC brand acquired by HP back in 2006. You'd think that wasn't still a factor since the acquisition was so long ago – but the logo is still there, and a general feel for the brand is still there (if not the team, just the feel).
Other things this Omen X VR PC Pack is:
• Less than 10 pounds
• Optimized for cool running
• Works with 2 "super high output batteries" to run VR without throttling performance
• Has a 1-hour battery life (without swapping)
• Swappable batteries at device's belt, built-in battery to stay on while swapping belt batteries
• Comes with wireless display, keyboard, mouse for Windows
• Not a final product
Inside you'll find the "latest Intel quad-core i5/i7 processors as well as up to 32GB DDR4 RAM. M2 SSDs up to 512GB are also inside for fast load times.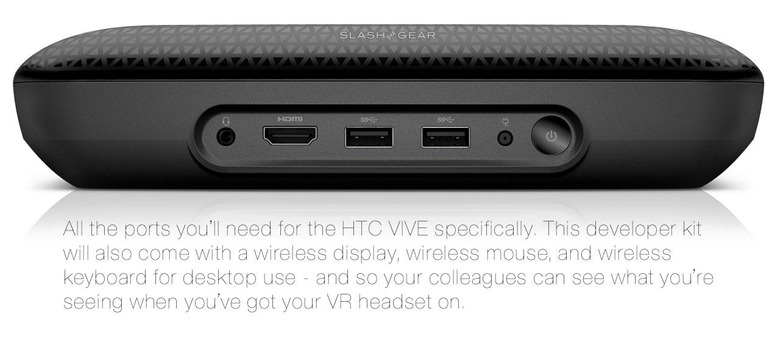 HP is planning on doing demonstrations within the next month.
NOTE: This is not the first time HP has high-fived HTC for VR.
And again – not made for consumers at this time, this is all about getting in early and getting developers and hardware manufacturers on board for the near future.
Backpack PCs are here.