VR goes portable with MSI's new backpack computer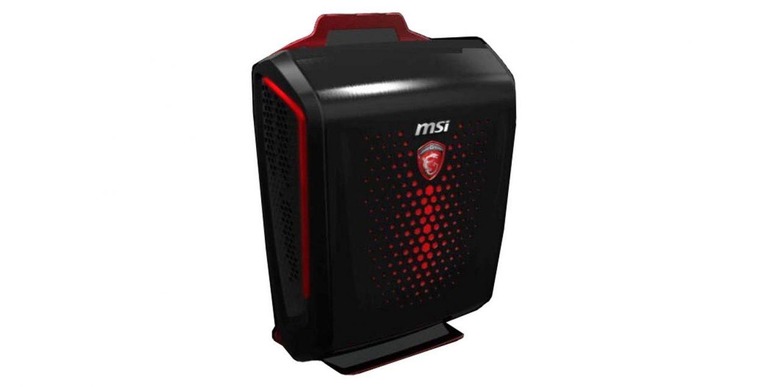 Good news, everyone! Now there's a way to finally enjoy virtual reality while one the go! No, I'm not talking about Samsung's phone-based Gear VR, or even using a headset in a really wide, open space — like a warehouse. I mean using a high-end headset, like the Rift or Vive, while it's still tethered to a powerful PC. How is this possible? MSI has a simple solution: just strap the rig to your back!
Set to be fully unveiled at the Computex event next week, MSI has announced the Backpack PC (yes, that's the actual name). We'll have to wait for the full list of specs, and pricing, but for now the company has said the "wearable" device is powered by a Core i7 processor and features Nvidia's GeForce GTX 980 graphics card.
While the whole may sound (and look) ridiculous, MSI's ambition for the Backpack PC is to improve VR experiences by doing away with the limited range of movement. Instead of limiting themselves to a single room, not to mention dealing with cables across the floor, wearing both the PC and display would allow users complete freedom of movement.
However, an experience like that would not only require wearable PCs to catch on, but also for developers to create games with that kind of freedom in mind. Most current VR games are designed specifically for players with limited space for movement. Even the HTC Vive itself has a tracking limitation of a room measuring 15-by-15-feet.
There's also the fact that the weight of a PC tower on your back could get pretty tiring after a short period time, which would result in some unpleasant VR time. But we'll have to save these doubts until we find out more details about the Backpack PC next week.
SOURCE: MSI