The next Microsoft CEO should be Elon Musk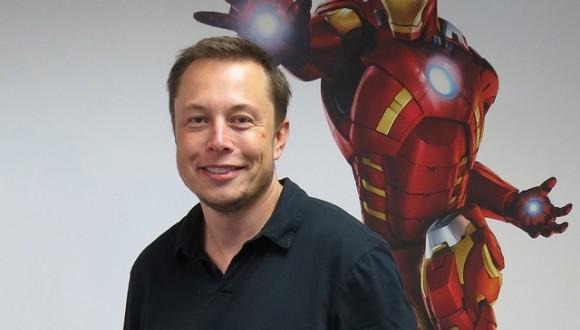 There's no better time than now for Microsoft to turn the way they do business on its head – who better to replace retiring CEO Steve Ballmer than entrepreneur extraordinaire Elon Musk? This man has successfully launched an all-electric vehicle, sent a privately-made, privately-powered space vehicle to the International Space Station, and is – as of this week – making a series of hand-gesture-controlled rockets based on concepts shown in the Iron Man film series. Wouldn't Microsoft benefit from the real-life version of Tony Stark?
After creating the company Tesla that launched the Model S, an electric vehicle so significant that it's earned its own spot amongst the latest high-powered vehicle series in the Gameloft video game Asphalt 8. That's not the sole (nor nearly the most important) point of distinction for the vehicle, but creating such a vehicle and selling it successfully – a high-powered vehicle with price to match, as it is – really speaks to this man's ability to create and sell. There's word that a low-cost companion vehicle is in the works as well.
A mere suggestion of a high-speed transit system in the USA – just a concept, as it remains – raised enough questions through headlines that Musk was pushed to create a full full mock-up earlier this month.
So who better to run a company that's in the middle of a transition from the old way to the new – from the PC era to a place that's dependent on innovation far more than at any time in the past? Musk is the sort of leader of engineers that's been able to create a car that's generated as much buzz as the release of a smartphone in tech news headlines – strange to think about, but not an easy task, to be sure.
How great would it be to have Musk take command at Microsoft?
Unfortunately, it's a situation that can never come to fruition.
Here's the big problem with Musk ever taking a position with Microsoft: he'd never consider such a position. Even the outright denial of any plans for IPO in SpaceX suggests quite clearly the idea that Musk – and his companies – wish to remain private.
It wouldn't make sense for Musk to try to run these companies and Microsoft at the same time, nor would it make sense – based solely on the actions Musk has taken with his several companies over the past several years – for this man to become the head of a company he didn't himself create.