The Next iPhone's Secret Feature Could Augment Your World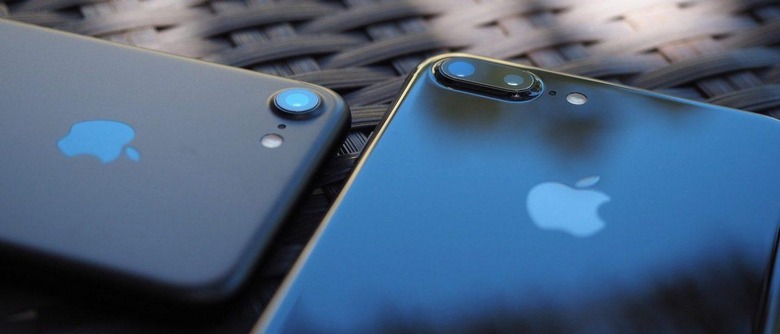 As smartphones become more powerful and features become more ubiquitous, there seems to be less and less to make an individual smartphone stand out from the crowd. Apple seems to know this, which is why CEO Tim Cook is reportedly preparing to make a splash in the realm of augmented reality.
Obviously, Apple wouldn't be first out of the gate with AR technology. Google's Tango platform, while still new, already has a handful of phones pledging support to it. A new report from Bloomberg, however, suggests that Apple may look to move beyond augmented reality that's limited to just your phone.
According to Bloomberg's report, which is based on conversations with unnamed sources, Apple has formed a group of heavy hitters to develop augmented reality platforms for the Apple ecosystem. They say that the team is run by a former executive from Dolby Laboratories and includes engineers who previously worked on Oculus Rift and HoloLens.
When we take some of Apple's recent acquisitions into account, it becomes even more clear that the company wants to pursue AR. The end result is team of "hundreds of engineers" working on a number of different augmented reality projects. While an iPhone with an AR camera would almost certainly be the first of these projects out of the gate, Apple also envisions a future where it offers a set of AR glasses that rely on the iPhone to stream content.
By having those glasses depend on the iPhone, it means that Apple can make a lightweight wearable that doesn't have to be underpowered as a result. Bloomberg says that these glasses are still a ways off, but with Apple really beginning to focus on augmented reality, we could very well see an AR-capable iPhone sooner rather than later.
Of course, don't treat this rumor as the whole truth until we get some confirmation from Apple, especially when it comes to those rumored AR glasses. While Apple's AR team may be developing a pair of glasses now as a proof of concept device, there's no guarantee they'll ever make it to retail. That's especially true when you consider that wearables have largely struggled to gain a foothold with consumers.
Still, this report offers some interesting food for thought. We'll see if AR is a major feature in the new iPhone when it's released later this year, but for now, hit up the source link below to read Bloomberg's full report.
SOURCE: Bloomberg