The newest iPhone VS the best value alternative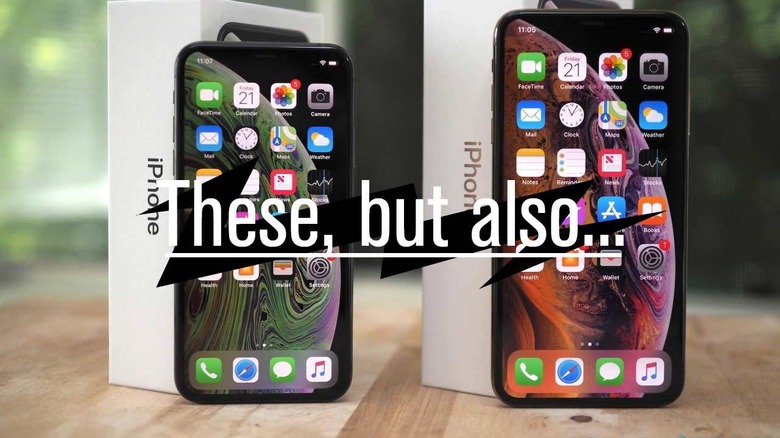 The newest iPhone isn't what's next, it's what's already out in the store right this minute. If you're reading this article before September 12, 2019, the newest iPhone is the iPhone XS, iPhone XS Max, and/or the iPhone XR. Because of the way Apple markets their products, the "best value" smartphone in the world is always, ALWAYS, in the eye of the beholder.
What is the newest iPhone
The newest iPhone is the iPhone XS. Apple releases several iPhone models to the public at once, which means that, actually, there are three "newest iPhones" at once. To see each of these machines in detail, see our iPhone XR Review first, here on SlashGear. Then see our iPhone XS and XS Max Review to see the other two models.
All three models are detailed and priced in those reviews, but just in case you're reading for JUST the prices alone, read just below. And remember, all of this info is valid in the season in which it was published, in the summer of 2019.
iPhone XS, Max price, iPhone XR price
At the time at which this article is set to publish, it's August 6, 2019 – the summer of the year after these devices were first revealed. The iPhone XS costs approximately $999 from Apple in its lowest-end edition, with 64GB internal storage. The iPhone XS Max costs around $1,100 for its 64GB edition, then $1250 for 256GB, and $1450 for 512GB.
The iPhone XR can currently be purchased from Apple for $749 USD with 64GB internal storage. The 128GB version costs around $800, while the 256GB edition will cost you closer to $900 USD.
iPhone best value
The most cost-effective way to get an iPhone is to find a several-years-old iPhone model with a broken back. Really! If you can find an iPhone with a broken (if it's glass) or bent backside that works just fine in every other way, go for it. Assuming you're like the vast majority of the rest of the world, you're going to use a smartphone case or cover anyway.
The unfortunate part about buying a 2nd-hand iPhone, broken back or not, is the risk you take in said purchase. The seller assumes little to no risk in taking your money, while everything and anything that could go wrong after that purchase will add to your end-cost.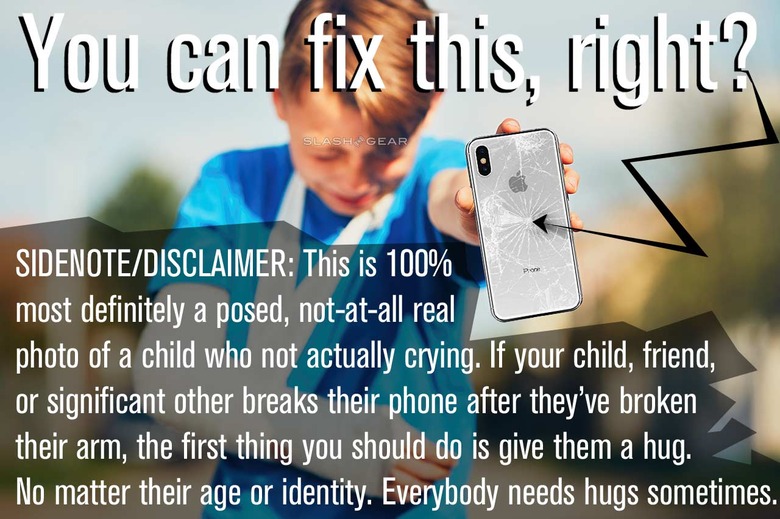 If you want to purchase an iPhone that's still guaranteed by Apple but is a significant amount cheaper than it was at its original sale time, remember the words "refurbished iPhone." As long as Apple keeps that program open, it'll likely remain my own personal preferred way to purchase any Apple product.
I've used Apple's Certified Refurbished" program via their online shop several times over the past decade for several kinds of devices, and I've always been highly satisfied by the results. I haven't gotten any mind-blowing deals over the device's original prices, mind you, but such is life. The higher the risk the higher the reward.
Also take a peek at some similar carrier-run programs here in the USA. You can find a "certified pre-owned" iPhone 6s for $135 – which isn't a terrible price for said device if I do say so myself.
The best value alternative to iPhone
If you've found yourself able to purchase a smartphone that isn't an iPhone, the world is your oyster. The biggest obstacle I've come across for someone buying any other phone in this iPhone-dense landscape in which we live in 2019 is iMessage. If your whole family (or just a few key friends) use iPhone and won't ever change, your biggest issue might also be that your friends and family will never stop using iMessage.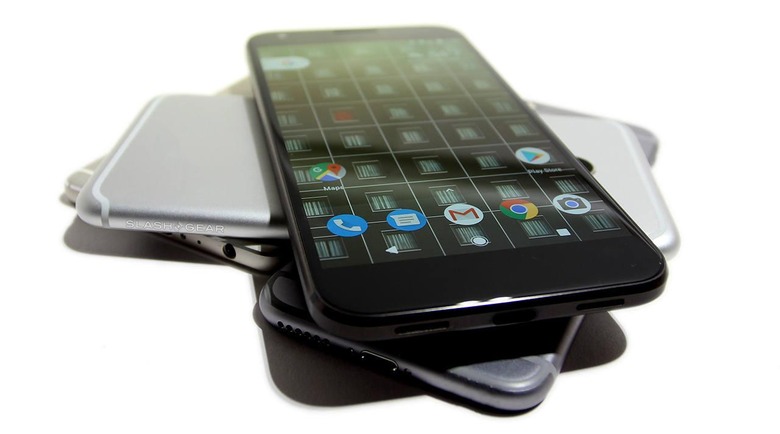 If you just want the best smartphone camera in the world, I recommend you look at the Google Pixel 3 or even the Pixel 3a. If you just want a smartphone with a camera with which it's difficult to take a bad photo, for UNDER $100, I wouldn't turn down an original Pixel 1. That's the original Google Pixel we're talking about.
Yes I said Google Pixel. If you've got an example of a reasonably-priced smartphone that you think would suit a former iPhone user that's better than a Google Pixel, by all means say so. Say so all day long!
No matter what phone I am considering buying, I like to follow one rule, re: value. If a phone was first released more than two years ago, there's basically no possible way I'd pay more than $200, no matter the smartphone model of which we speak. If you're the sort of person that's seeking out a phone for a truly unique sort of person or use-case, I recommend you head down to our hall of smartphone reviews – it's one massively long hall full of phones from many major brands, both big and tiny!