Moment: The Best Camera Lens System For Google Pixel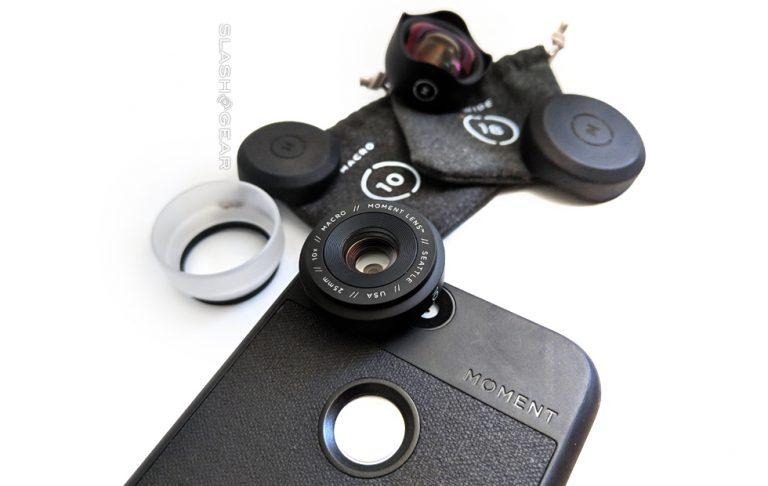 We may receive a commission on purchases made from links.
The original Google Pixel has a great camera and a Google Photos deal that lasts forever. When you set the phone up, you can choose to automatically upload photos to Google Photos at original quality without taking any sort of hit on your overall Google account data storage – forever. Those of you out there in the Priceless Pixel club might want to take a close look at what's possible in a new case and a couple of attachable lenses. That's what Moment has ready to roll. ALSO NOTE: This system works just as well for Pixel 2 and other devices, provided Moment has the proper case available.
Cases
Today we're working with a Moment-made smartphone case for the original Pixel XL. Moment also make cases for a variety of other smartphones – mostly those made by Samsung and Apple, as you can imagine. This case works on its own to protect the device and is a decent deal at $30, even if only for protection from everyday drop damage.
Lenses
The case is made to attach to a variety of Moment-made camera lenses. The lenses we're working with today are the "New Wide Lens" and the "New Macro Lens." The case might not break your bank, but the everyday average hobby-photographer might find the prices of the lenses to be a big much to handle. The New Macro and New Wide lenses cost around $90 and $100, respectively.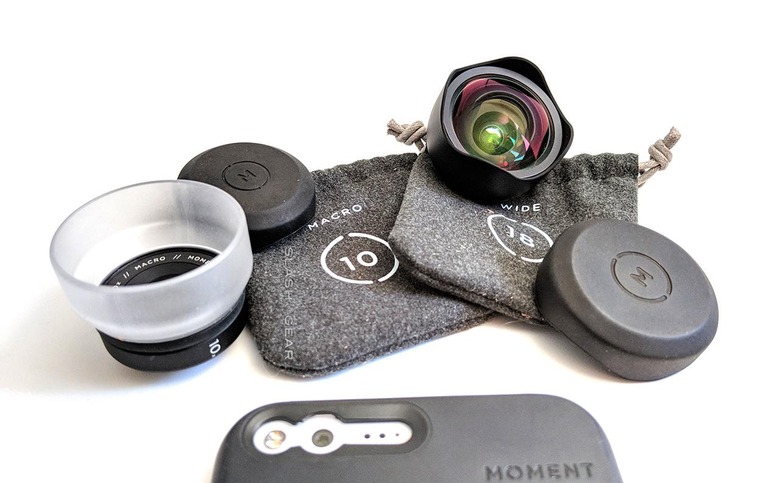 These lenses aren't fooling around. They're made with professional-grade materials, and they're priced as such. The New Macro Lens is delivered with a lens cap, a microfiber bag, a diffuser hood (removable), and an insert card with instructions. The New Wide Lens comes with a lens cap, microfiber bag, and an insert card with instructions.

ABOVE: Tech specs for the New Macro Lens. BELOW: Tech specs for the New Wide Lens. Both lenses roll; with aerospace grade metal and polished glass – apparently "hand-polished glass used for high-end 4K film lenses."

Results
Moment has other lenses available – I choose the two I thought I'd make the most use of in my everyday life. As it turned out, I started using the macro lens at work almost immediately. The images you see below were used in our review of the OnePlus 6 – TRON LEGO bricks, too. I could not have achieved the close proximity I have here where it not for a macro lens – and this Moment macro lens in particular.
The Wide Lens extends the Pixel's field of view approximately .63x. That's big enough to fit in everything I could want to fit into a single frame without cartoonish distortion. Below you'll find a few examples of what I've captured with this lens that I might not otherwise have taken the time to shoot. For the average everyday photographer, that added bit of field of view can push one over the edge – from average results to "oh that's kinda neat."
Worth It
The Moment smartphone camera lens system is about as top-quality a set of accessories as you're going to find – for any smartphone. While they're by no means absolutely necessary for the basic functionality of the phone, they greatly enhance the quality of the photos the device is able to take. They also increase the physical abilities of the smartphone's camera to a degree that's well worth the purchase price. If you're looking for a set of camera lenses for your smartphone, this is the set to get.
Moment lenses are available now, from Moment direct, Amazon, and other third-party retailers.
SlashGear uses affiliate links, and sometimes if you buy something we'll get a small percentage of the sale.