The new iPad 3rd Generation event wrap-up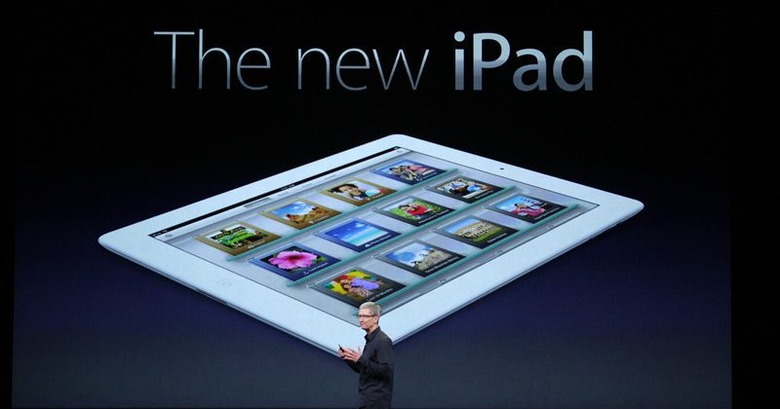 The 2012 version of the iPad has been revealed, and with a Retina Display, 5-megapixel iSight camera with 1080p HD video recording, Voice Dictation, and 4G LTE, all of this backed up by the new A5X chip, we've very likely got another winner on our hands. Apple went through the device point by point, letting us know first that the high definition display would blow our minds while the rest of the features would back it up with fantastic media capture, high quality content, and the ability to access that content at high speeds with LTE. Now we've just got to set it all out in front of us and decide if this generation iPad is worth picking up!
Retina Display and A5X Chip
This high quality Retina Display has 2048 x 1536 pixels in it, an amazing improvement over the previous generation with 1/4 that packed in the same sized display. This iPad, I should mention, is the same physical size as its predecessor, with the same shape and color variations as well: white or black. Apple let us know that your average HDTV has 1920 x 1080 pixels in it, this generation iPad having quite a bit more than that already — and with the A5X under the hood, your graphics will be popping.
This new A5X processor has what Apple is saying is a vast improvement over not only the previous generation Apple A5 dual-core processor, but the NVIDIA Tegra 3 quad-core processor with 4-PLUS-1 technology as well. They say that its with their four graphics cores here in the A5X that they get 4X graphics performance where the A5 gets 2X and the NVIDIA Tegra 3 gets 1X – we'll see how this all lines up when we get the device in front of us, of course.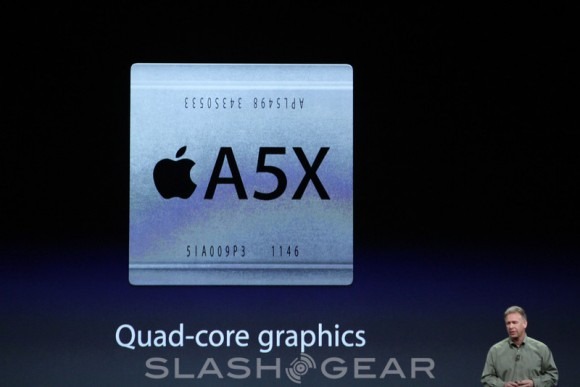 iSight Camera
On the back of the new iPad 3rd generation device there's a new iSight Camera, this camera a vast improvement over the 1 megapixel camera we currently have on the iPad 2. What we've got here is a 5-megapixel sensor with backside illumination, a 5-element lens, hybrid IR filter, and an Apple-designed ISP. Essentially this means that it's not quite as good as the iPhone 4S, but it's got a lot of the same work put into it. This camera has "advanced optics" with its IR filter, works with autofocus as well as white balance, and has face detection.
This camera is also capable of recording 1080p video with built-in stabilization as well as temporal noise reduction. This camera is what Apple calls "perfect for Retina display" of course as it'll bring you some sharp and crisp videos straight from reality down to the pad.
Voice Dictation
This newest iPad has the ability to take down what you're saying as you're saying it, this feature working in real time with text-driven apps. You'll be able to do this in a variety of languages including English, French, German, and Japanese – Japanese is also new to Siri this week, but the new iPad does not yet have Siri integration.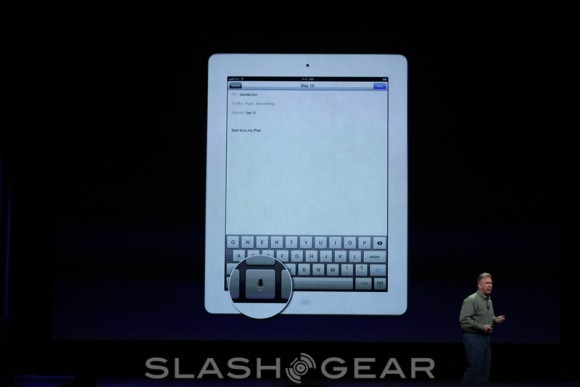 4G LTE
For this next generation iPad, Apple decided to take the plunge and integrate 4G LTE. With several networks across the bulk of North America they connected up, with AT&T and Verizon down here in the USA and Rogers, Telus, and Bell up in Canada. This new iPad will also work on a global scale, turning to 3G internationally while the whole unit has more connectivity bands than ever before. This iPad works with 4G LTE as well as 3G HSPA+ and DC-HSDPA and is able to give you a personal hotspot if you want to use your iPad's data connection on a laptop on the go.
Battery Life
The new iPad will have a lovely batch of new features, each of them demanding in any other case to the system they're working on – however, as Apple notes near the end of the presentation of this device, the battery power will still be immense. With a 10 hour battery life under normal conditions (with wi-fi) and 9 hours with LTE, this may well be the most impressively tuned tablet connected to LTE yet.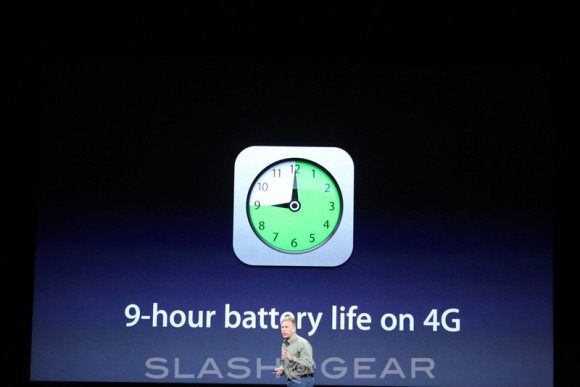 Pricing
The price on this next generation device that Apple is calling The new iPad is set to start at just $499 for the wi-fi 16GB edition, this price jumping to $599 and $699 based on if you'd like 32GB of storage or 64GB of storage. More pricing details are available in our big pricing post, but get this: the iPad 2 is now just $399 in its 16GB with Wi-fi edition – quite a steal!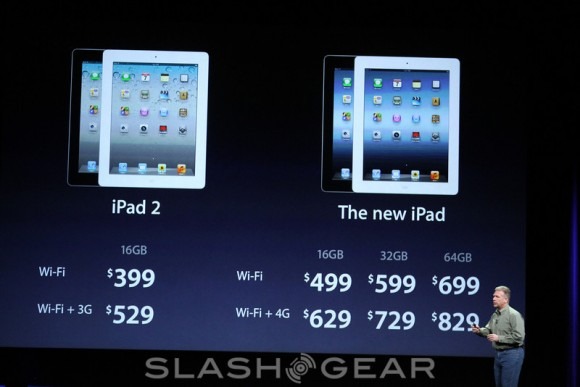 Follow our whole set of coverage through our Apple portal and stick with us as additional details unfold!