iPad 3 coming March 16 with 4G LTE starting at $629, WiFi-only at $499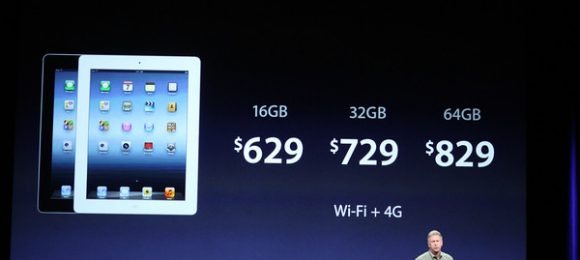 Apple has confirmed the launch date for the iPad 3 to be on March 16. That means in less than 10 days you'll be able to get your hands on either a 16GB, 32GB or 64GB version of the slate. And, they're available with or without 4G LTE, for which you'll have to pay a little extra.
As usual, Apple isn't hiking up the prices but keeping them about the same as with the iPad 2. Hence, the iPad 3 will start at $499 for the 16GB model and then go up to $599 for the 32GB and $699 for the 64GB. Both white and black versions will be available at launch.
If you'd like to step it up a notch with 4G LTE support, Apple has separate versions for that. The 4G LTE model will be available on both AT&T and Verizon, but priced slightly higher. The 16GB model starts at $629, the 32GB model at $729, and the 64GB model at $829. All models, however, will be 3G-ready for international use.