The LG G4 is coming April 28 (and we're already intrigued)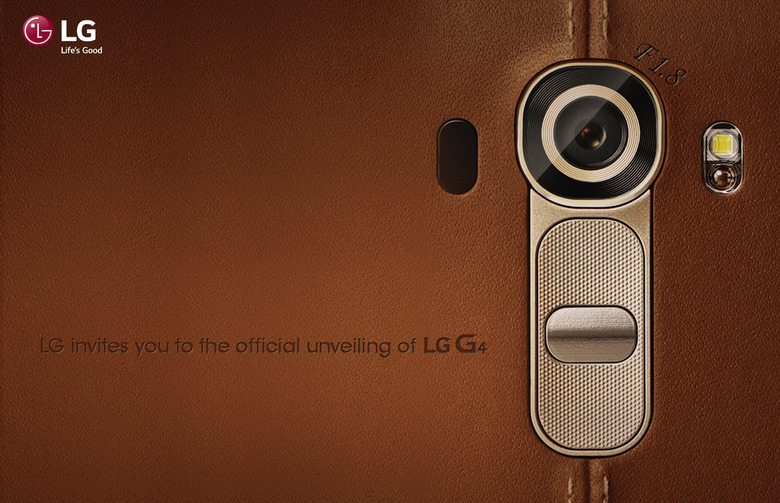 LG's new flagship smartphone, the LG G4, will make its official debut on Tuesday, April 28th the company has confirmed this morning. The event, taking place in New York City, will see LG finally detail its retort not only to the iPhone 6 but Samsung's Galaxy S6 and HTC's One M9. It's shaping up to be a very interesting battle, too, with LG's invite image loading a little extra emphasis on the camera abilities of the phone, not to mention hinting at its choice of materials.
On the latter point, there's an expanse of leather on what's clearly the back panel of the G4, with stitching details around the camera. That fits in with earlier teasers, certainly, though it remains to be seen whether LG goes the true-luxe route and opts for real leather, or echoes earlier versions of Samsung Galaxy handset, and makes do with textured plastic that merely looks like hide.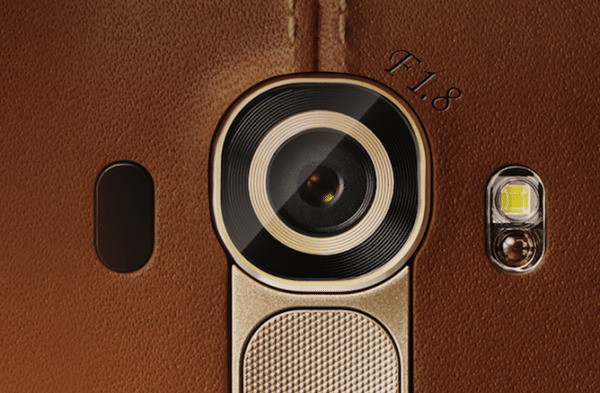 As for the camera, that has an f/1.8 lens, along with an LED flash and what appears to be the same laser rangefinding system as on the G3. That should mean faster autofocusing as well as more light getting to the sensor, not to mention put the G4 near the top of the phone chart for lenses.
The Galaxy S6 and S6 edge, for instance, which we reviewed this week have an f/1.9 lens.
LG's familiar rear button array – which sandwiches a power button inside a rocker switch for volume and navigation – also makes a reappearance. The company has already hinted at its updated UI, which will sit on top of Android.
As is becoming increasingly clear, 2015 is a tough year for smartphone competition, though that certainly works in the favor of users themselves. SlashGear will be in NYC on April 28th to see whether LG has what it takes to stand out.