LG UX 4.0 revealed ahead of LG G4 debut end of April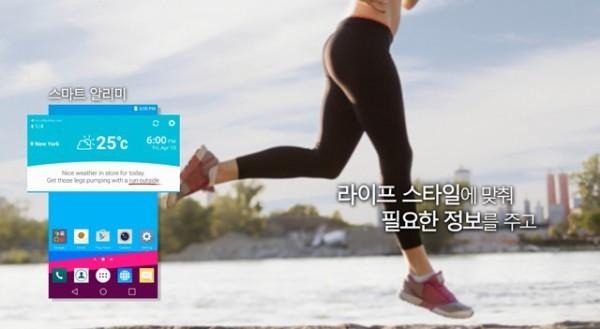 It seems that LG really wants to build up the image of the LG G4 piece by piece. Once again confirming that its smartphone will indeed make its first public appearance at the end of the month, the OEM announces another crucial part of that puzzle, this time the user experience or UX. Now at version 4.0, LG's user interface is now touted to be even more "human-centered", not just simply giving users the ability to customize their smartphones to their needs but even anticipating the information that the user might want.
LG's custom Android UX doesn't have a catchy name like HTC's Sense or Samsung's notorious TouchWiz, but that doesn't exactly mean it isn't as capable. Things really looked up for this part of LG's product when it introduced the Knock Knock, eventually called Knock Code, unlocking feature. Now it's pushing things even further in UX 4.0 with a bunch of features that not only make life convenient but even smarter.
Some of the new features are conveniences that almost seem natural to be there. For example, a new Quick Shot feature allows you to immediately take a picture even when the phone is still locked by simply pressing the volume down button twice. Related to the camera as well, UX 4.0 will bring different user modes, with an Expert mode that is claimed to appeal to DSLR fans. Ring ID lets you assign a different ringtone for certain contacts, making it easier to identify who's calling even without looking at the display.
Other features inject a bit of smartness into the phone. Smart Alert doesn't just inform you about the weather, it can also make suggestions on what to do on a sunny day, whether biking, running, or playing basketball, depending on the user's particular hobbies. A new Smart Board gathers information from various sources like calendars, music, and health, into a single screen where you can see them all at a glance. Speaking of calendars, the new Calendar app allows you to drag and drop events from social networks like Facebook into your calendar. An updated Gallery up now lets you see your photos grouped by date or location, helping you remember and relieve those memories.
LG UX 4.0 sounds promising, but we won't really get to see it in action until the LG G4 arrives which, thanks to LG's not so subtle hints, is sure to happen on the 28th.
SOURCE: LG