The 2017 Volvo V90 shows Sweden still loves wagons (and you should too)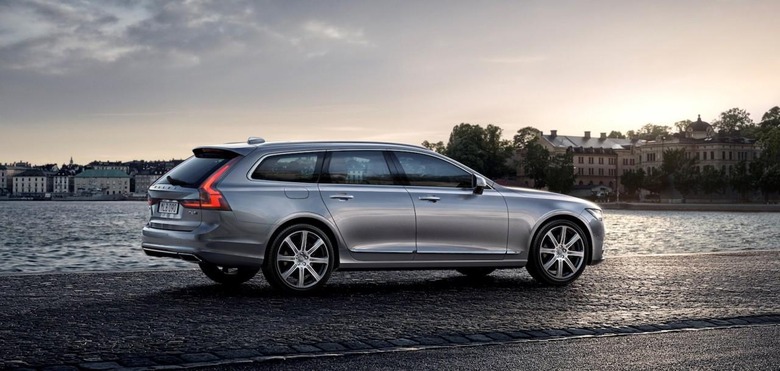 If there's one thing you can expect from Volvo it's a commitment to wagons, and that's showing up in spades today with the 2017 Volvo V90. The big-butted sibling to the S90 sedan that Volvo brought to the Detroit auto show last month, it's the latest in a long history of "premium estate" cars for those who demand practicality with their Swedish safety.
So, up front it shares the S90's scalloped grille and handsome "Thor's Hammer" headlamps, but rather than tapering to a regular trunk the roofline flows all the way back to the rear hatch. It's not quite the boxy back-end of some classic Volvo wagons, but it should offer a significant bump in trunk space.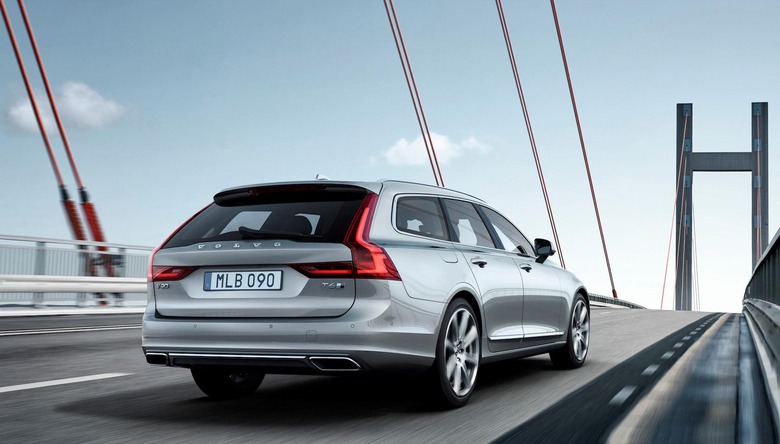 Volvo isn't saying exactly what the capacity of the V90 will be at this stage, but flexibility is a given. The rear seats have a 60/40 split, dropping down to create a flat trunk bed, and there are various pop-out and integrated hooks for tying down unruly loads.
Under the hood, meanwhile, there'll be a choice of engines. The T8 Twin Engine gas plug-in hybrid will be borrowed from the S90, tuned here for around 410 HP and an all-electric range of over 30 miles according to Volvo's predictions.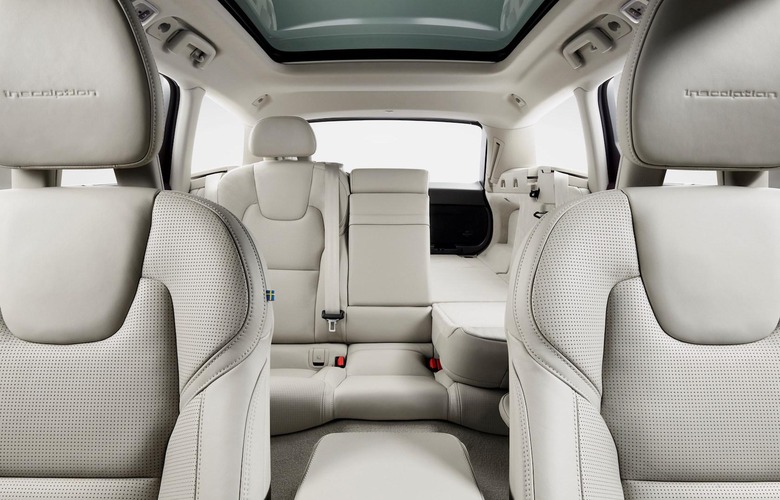 There'll also be a diesel V90, with a newly tuned, PowerPulse-equipped engine for greater performance.
As you'd expect the safety and driver convenience technology will also be copied across from the sedan. That means advanced obstacle-avoidance technologies – like the new system which can spot and auto-brake for large animals and pedestrians – in addition to Pilot Assist, Volvo's take on semi-autonomous driving.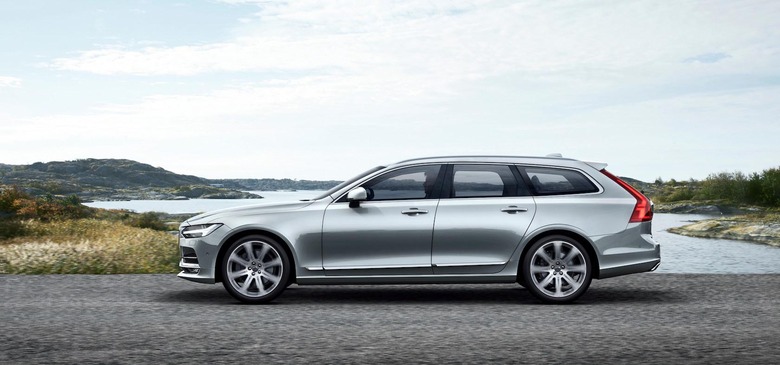 That system can take over highway driving duties, with a combination of traffic-following and lane-keeping to relieve the person behind the wheel of the more mundane elements of driving.
As for the dashboard, that'll have Volvo's latest Sensus infotainment system complete with CarPlay support.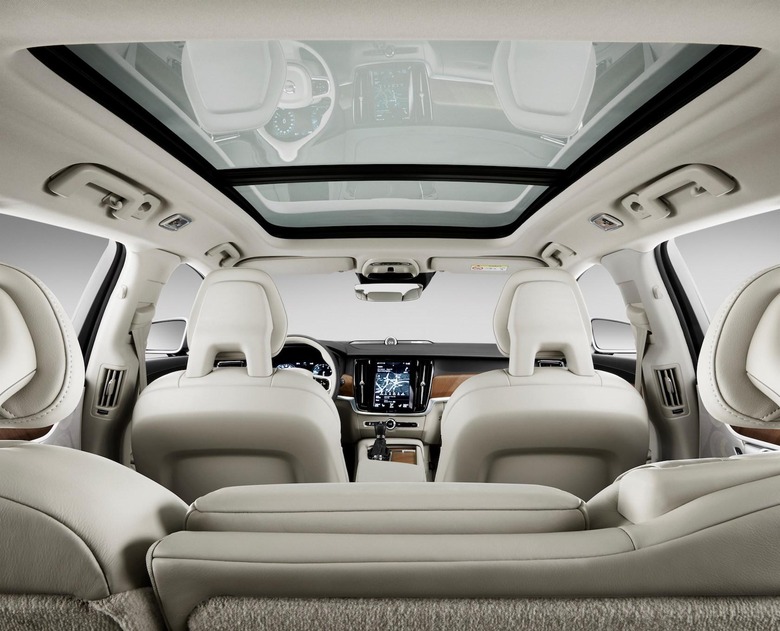 NOW READ: Volvo XC90 First-Drive
It's Volvo's third car based on the Scalable Product Architecture (SPA) platform that has underpinned the award-winning XC90 SUV and the S90 sedan, and the fact that it's a wagon rather than a fashionable crossover indicates the company isn't willing to give up on the form-factor quite yet.
In the pipeline is a revamp of the 60 series, also using the SPA platform, as well as a long-overdue refresh of the smaller 40 series, which will use a second platform dubbed Volvo's Compact Modular Architecture (CMA). Volvo also promises an all-electric car, though that's still 3-4 years out.
[gallerybanner p="427686"]