Volvo S90's take on self-driving is big animals and bad traffic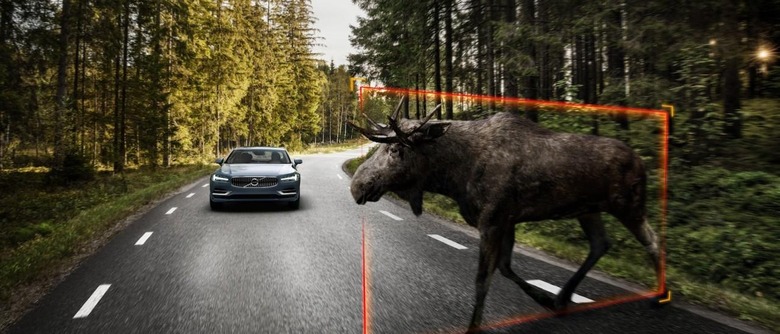 Volvo's new 2017 S90 isn't just the Swedish riposte to German luxury sedans, but a thoroughly Scandinavian take on increasingly intelligent cars. Unveiled earlier this week, the new car debuts the next significant step on Volvo's path to true autonomous driving, dubbed Pilot Assist.
Pilot Assist isn't a take-a-nap solution to dealing with congestion, but it should help go some way to alleviating traffic jam stress, Volvo says. It works at highway speeds of up to around 80 mph, and can track lane markings so as to automatically keep the S90 within the lines.
Volvo Pilot Assist:
Nonetheless, it's a clear indicator of where Volvo is looking to, and the company hasn't been particularly quiet in its self-driving vehicle ambitions.
Back at the LA Auto Show in November, for instance, Volvo demonstrated a concept dashboard intended to help the driver switch between autonomous and regular modes. Although Volvo Concept 26 isn't headed to production any time soon, the Swedish engineers did make sure that it would fit into the floor-plan of current vehicles such as the XC90.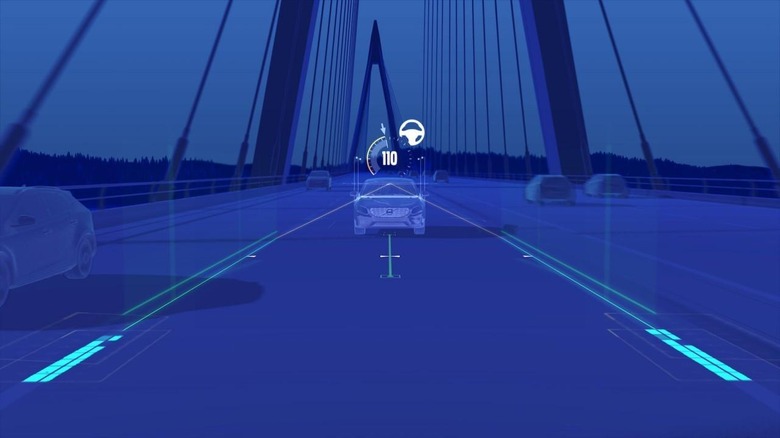 Elsewhere, the S90 shows other talents that would benefit a self-driving vehicle. Run-off Road Mitigation, for instance, helps avoid the car steering off the edge of the road, using the cameras built into the fascia to spot when the driver might not be on a safe path.
Volvo Run-off Road Mitigation:
NOW READ: Volvo XC90 first-drive
Then there are the more distinctly Swedish features. The S90 has "large animal detection" which, as you might have guessed, is being illustrated by a big elk.
It'll also track a moose or a horse, however, though smaller animals will probably still rely on an observant driver to spot them.
Volvo Animal Detection:
Volvo says it will fully detail the 2017 S90 at the Detroit Auto Show in January, 2016.