New Volvo S90 has Swedish take on luxe and autopilot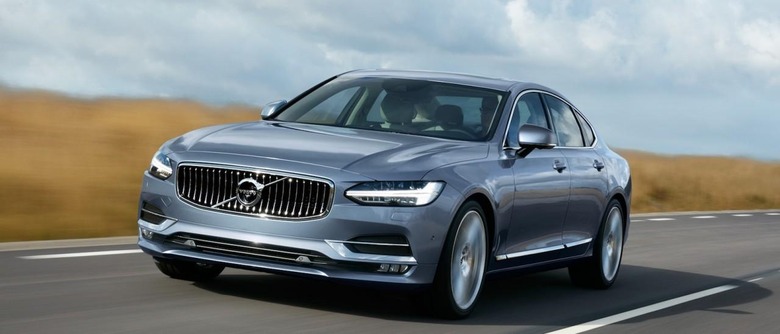 Volvo's Swedish parents might be self-effacing, but the car firm is hoping to put the frighteners on Mercedes and Audi with the new S90. A bold and curvy luxury sedan, the new flagship for Volvo's line-up has been revealed today, complete with styling cues borrowed from the XC90 SUV and a semi-autonomous drive feature, dubbed Pilot Assist.
Pilot Assist doesn't quite make the S90 a self-driving car, but it's getting closer. Intended, like Tesla's Auto Pilot, to operate on the highway at speeds of up to 80 mph, it can track lane markings and automatically keep the car within the lines.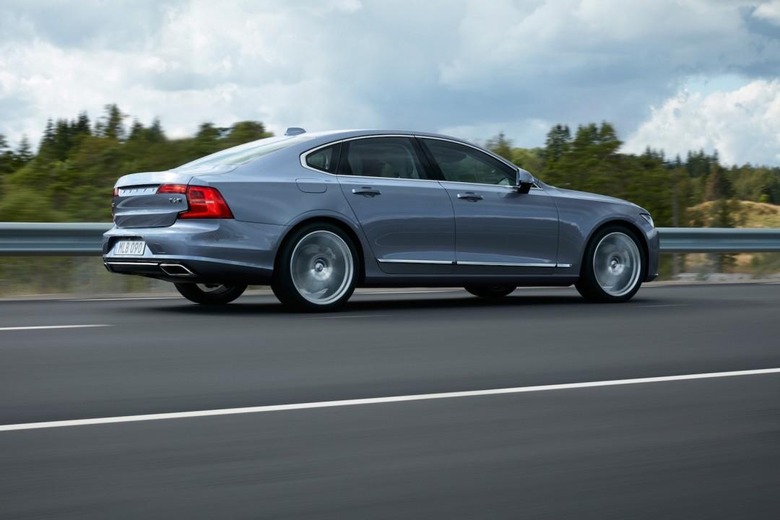 Meanwhile, speed is controlled too, and the system no longer requires another car ahead in order to follow.
Under the lengthy hood there's a T8 Twin Engine plug-in hybrid engine, something else previewed on the XC90. A 2.0-liter gasoline engine is linked to electric motors on the rear axel, with an 8-speed automatic transmission.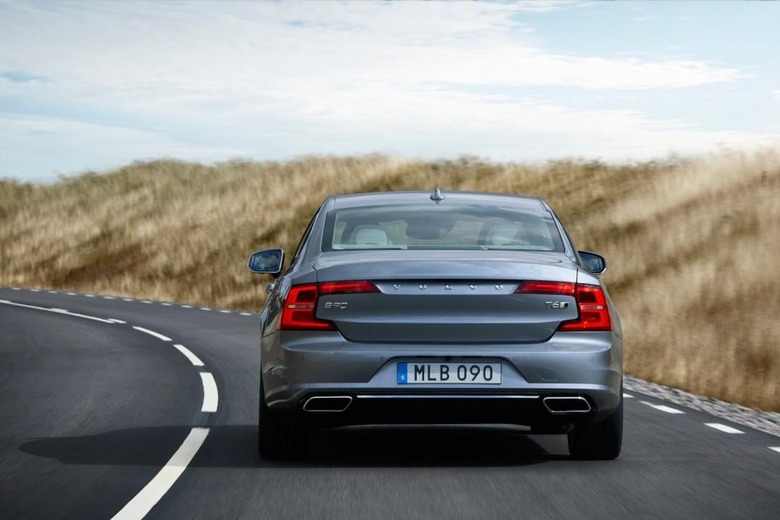 The system can operate in three different modes, the most frugal being all-electric, or "Pure" in Volvo's nomenclature. However, "Hybrid" mixes together gas and electric power for everyday performance, while "Power" throws in the full might of both drivetrains.
Total all-electric range is yet to be disclosed.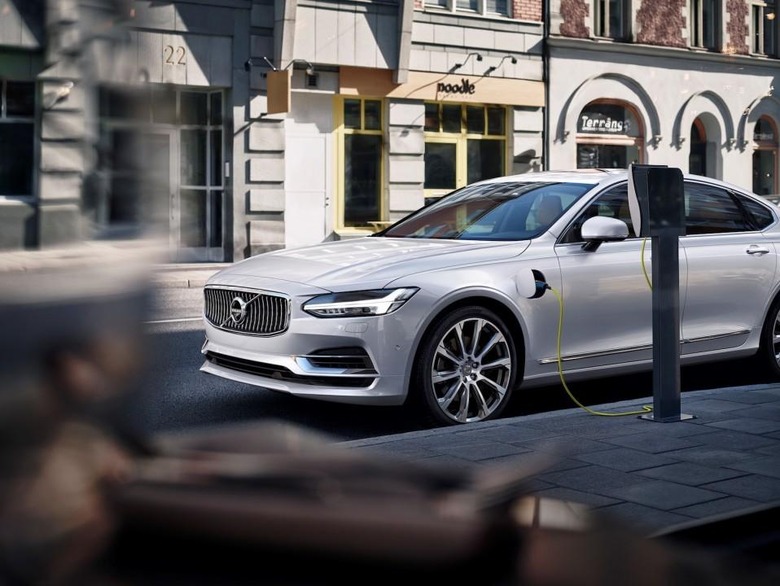 As you'd expect from Volvo, it's paired with a variety of safety systems. City Safety gets a new "large animal detection" feature that can spot horses, elk, or moose during the day or at night.
There's also automatic braking in emergencies, and a variety of pedestrian-spotting systems if you're driving in the city rather than on a remote Swedish highway.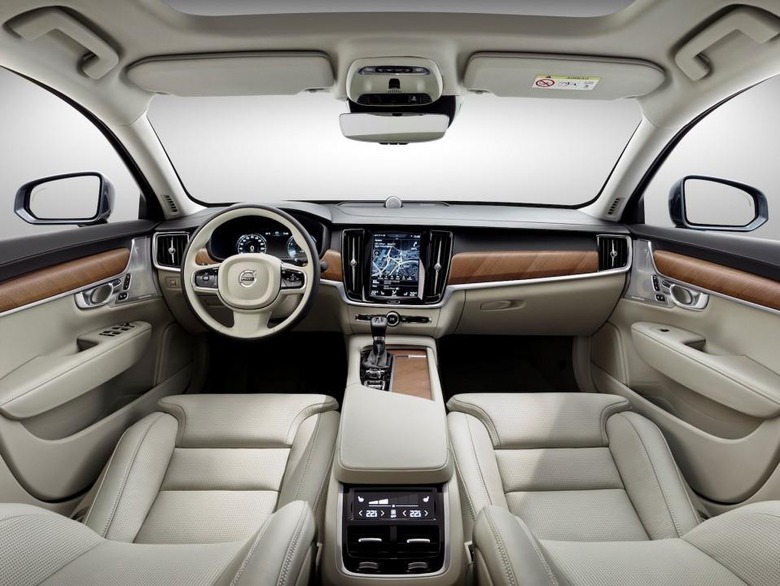 Inside, the XC90 donates more of its spirit, with lots of Scandinavian-style light wood and brushed aluminum. Volvo's Sensus infotainment system takes pride of place in the center stack.
Legroom in the rear hasn't been revealed yet, but we're expecting significant amounts given the S90's limo ambitions.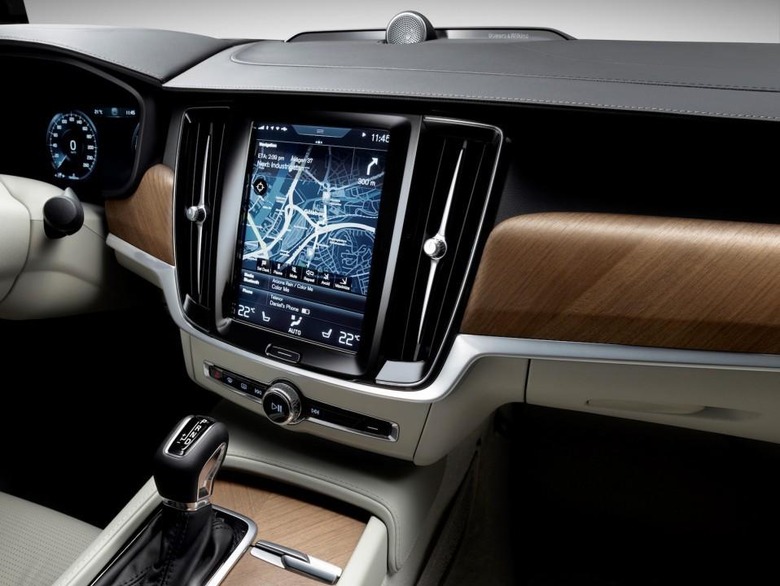 Volvo will officially unveil the S90 – as well as detail things like when we can expect to see it show up on US forecourts – at the Detroit Auto Show in January, 2016.