When you're taking on the Germans in luxury sedans, you have to go big or go home, but Volvo has opted for both for the new S90. Making its public debut at the NAIAS in Detroit today, the S90 borrows its XC90 sibling's distinctively Swedish take on luxe travel, including a preview of the autonomous driving future Volvo has already said it will stake its reputation on.
Revealed for the first time in December last year, the S90 will feature both adaptive cruise control and distance alert, but it's Pilot Assist that's most intriguing.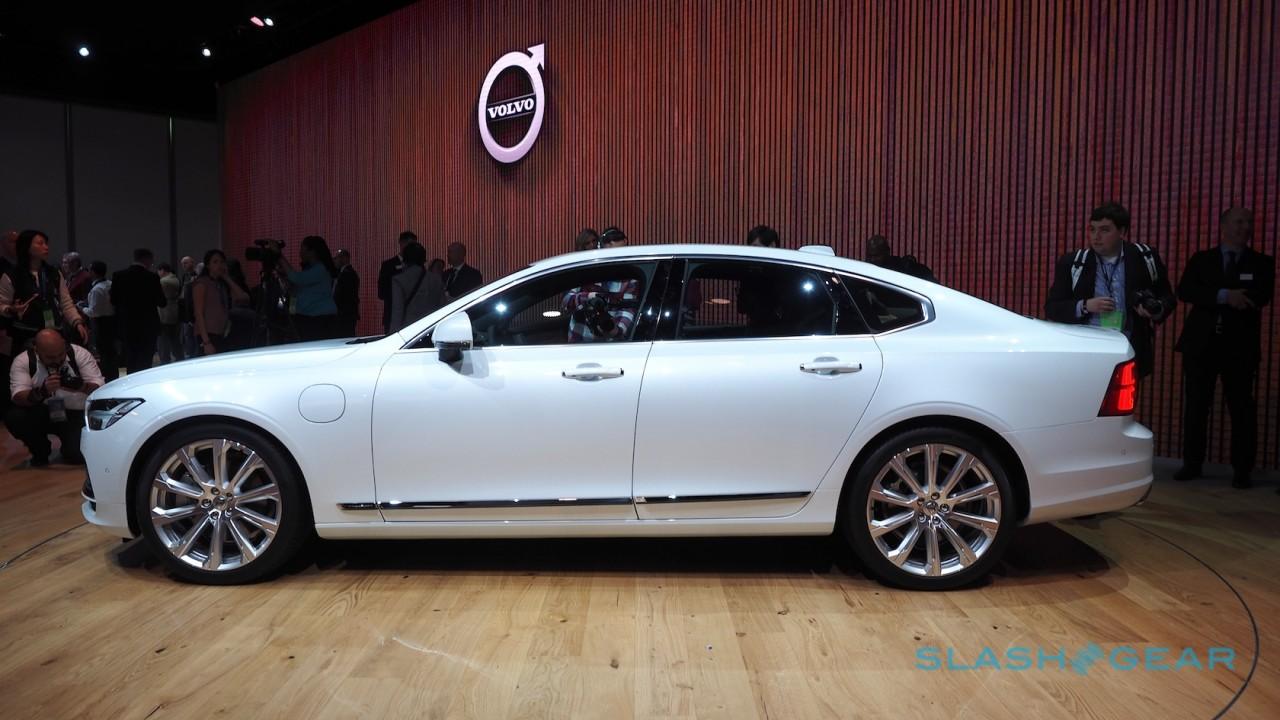 That can keep track of highway lane markings, keeping the S90 in the right spot at speeds of up to around 80 mph. Unlike some similar systems, Pilot Assist doesn't require a car in front to follow, though the driver is still expected to remain attentive and ready to take control should the car begin to struggle.
As for engines, Volvo has promised a T8 Twin Engine plug-in hybrid powertrain, which should balance performance and economy. Final numbers haven't been announced, but we're told to expect 410 HP. There'll also be more conventional powertrain options.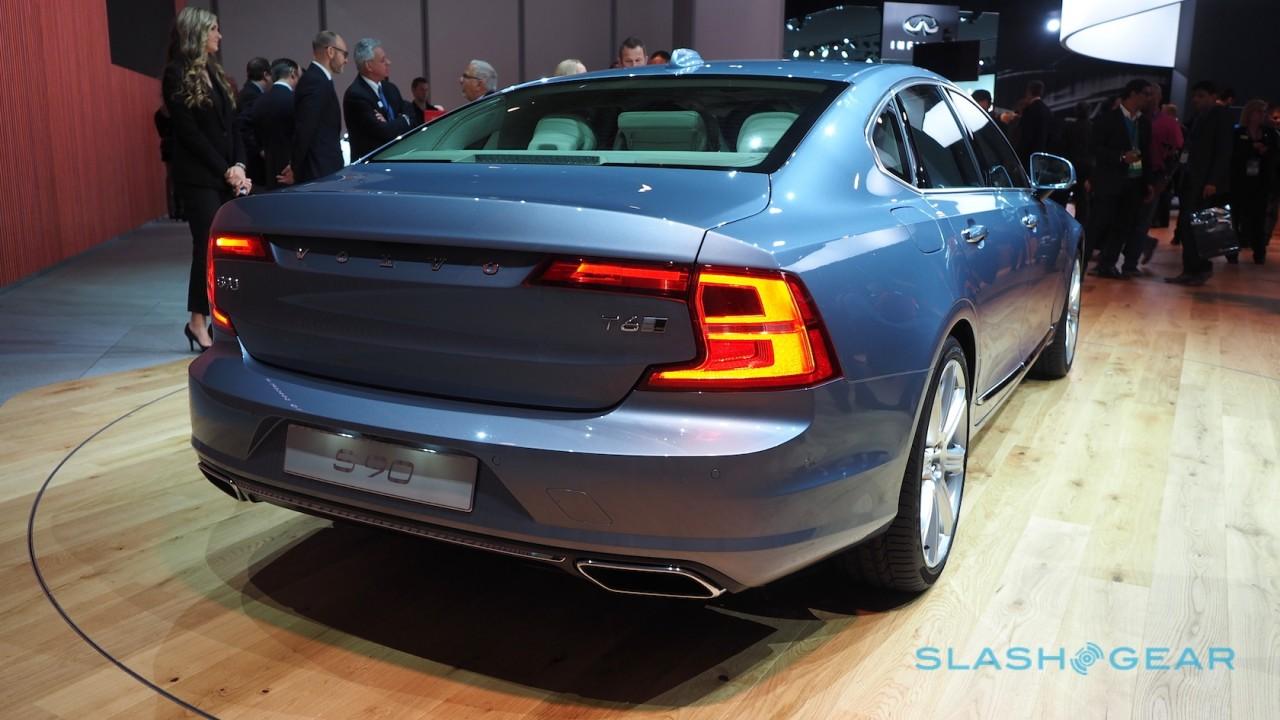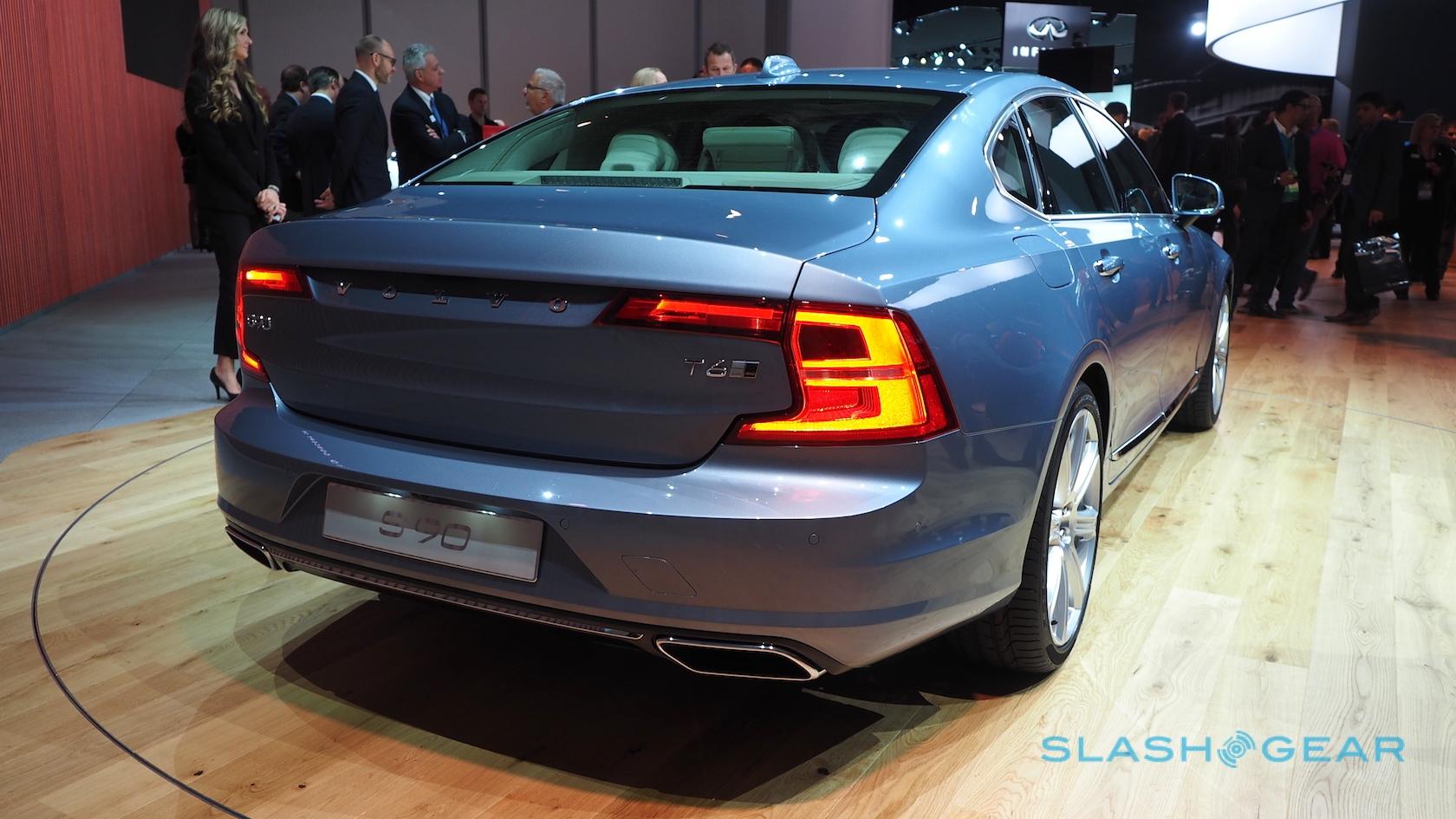 Since it's a Volvo, meanwhile, safety gets high billing too. Large animal detection has been tuned to spot horses, deer, and moose or elk, both in daytime and nighttime driving conditions, and is able to assist with braking.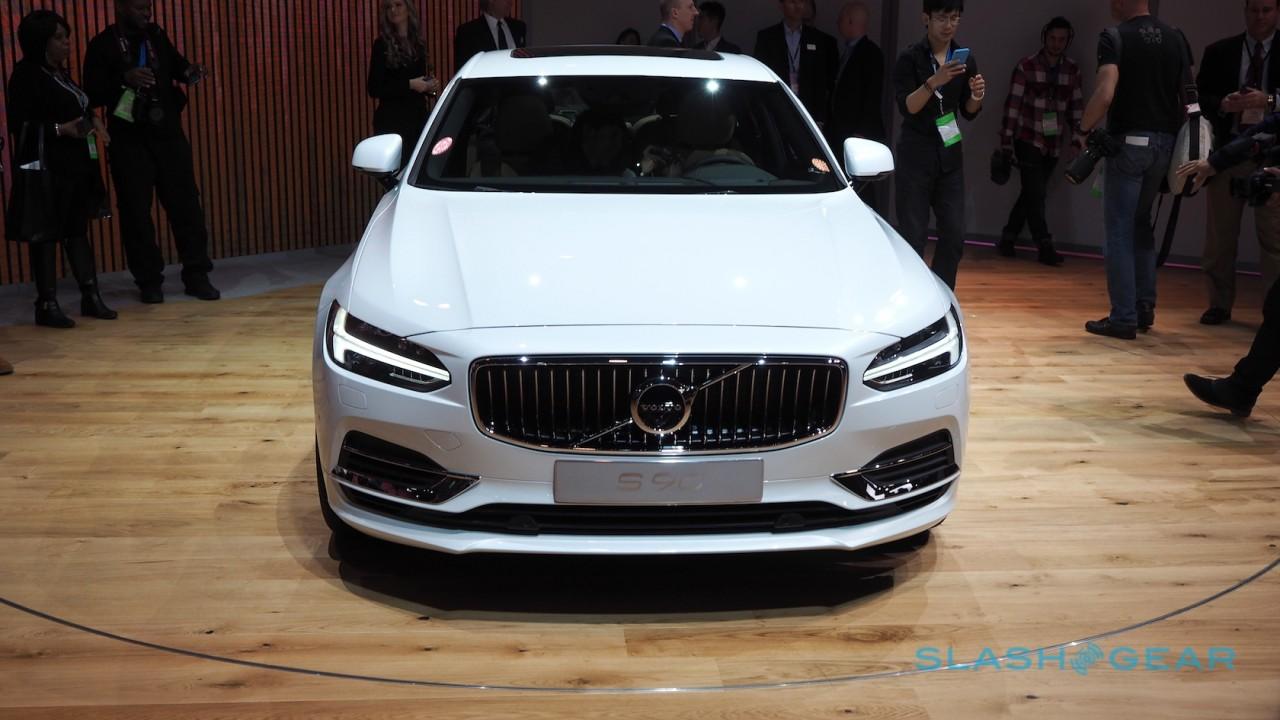 In the metal, it's a handsome beast. Volvo's "Thor's Hammer" headlamps look just as good on the S90 as they do on the XC90, while the sculpted grille is distinctive without being oversized.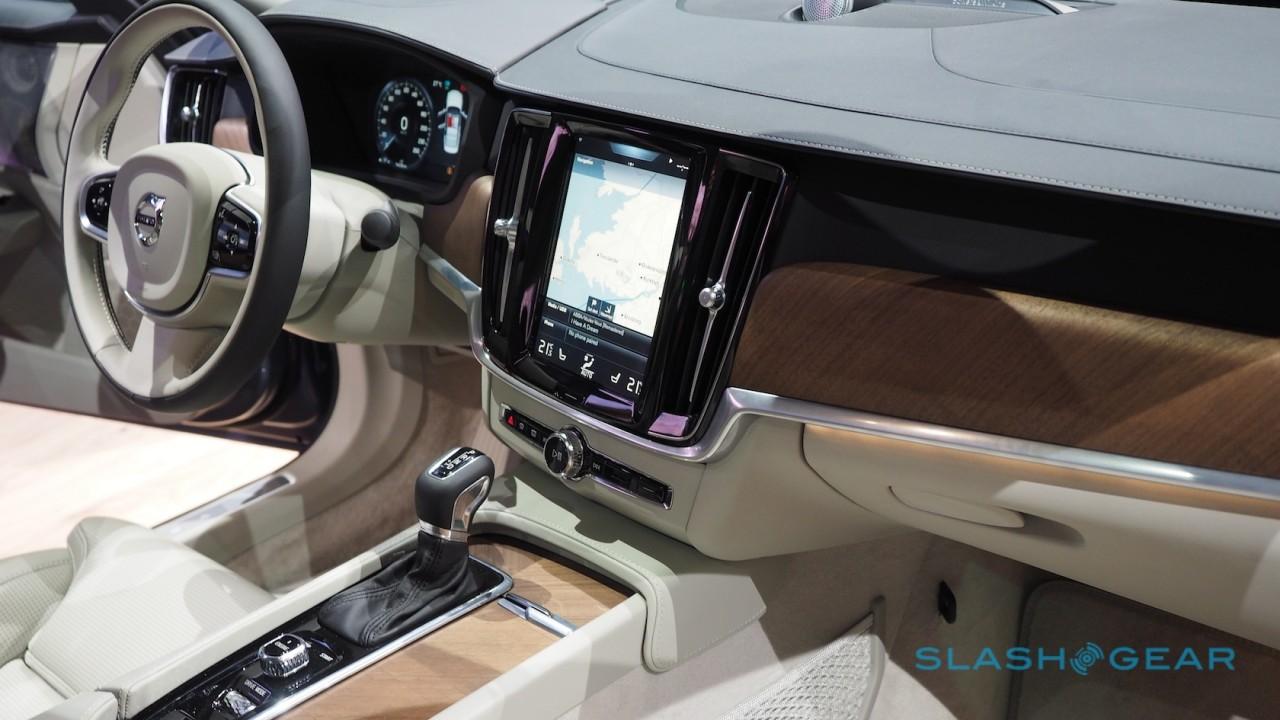 Inside, it's a surprisingly light place thanks to plenty of Scandinavian wood and pale leather, and the excellent Sensus infotainment system is carried over from the SUV, too. Testing the 19-speaker Bowers and Wilkins stereo will probably have to wait until we're off the show floor.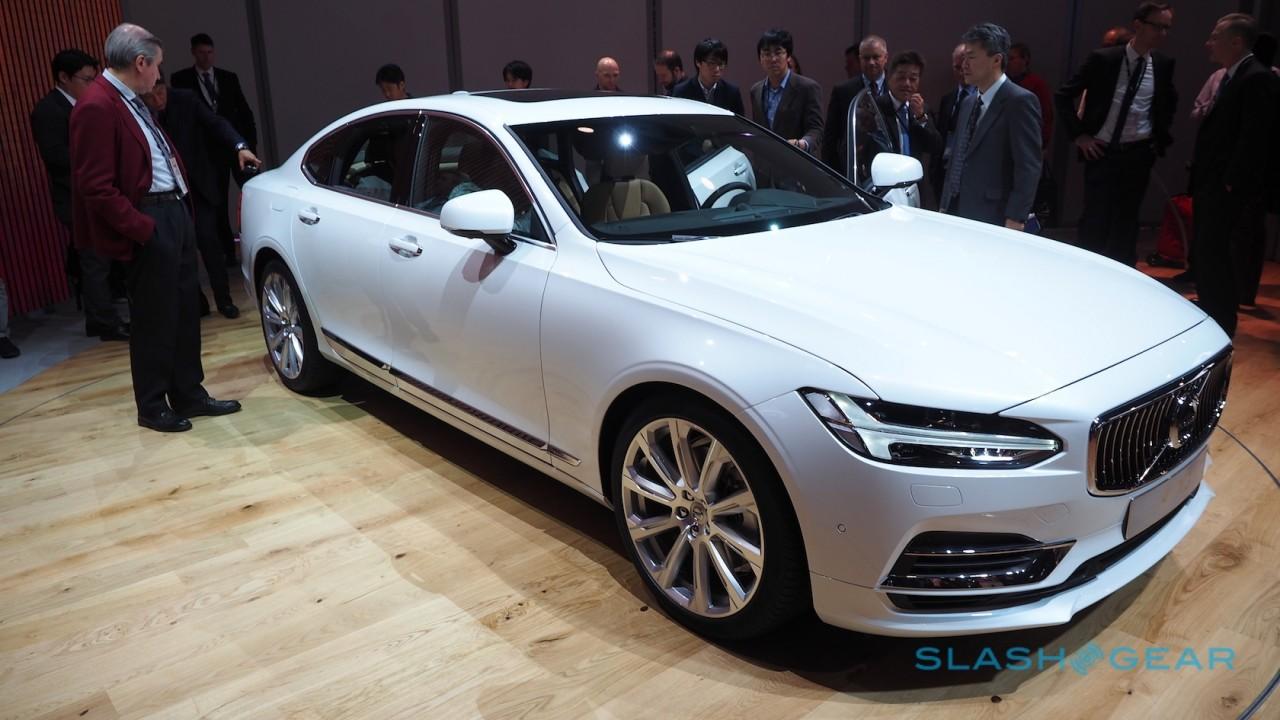 Volvo's positioning of the S90 in the grander scheme of luxury sedans is interesting, too. Although the official rivals are Mercedes-Benz's E-Class, BMW's 5 Series, and the Audi A6, Volvo execs tell us they predict a fair number of shoppers from the class above – S-Class, 7 Series, and A8 – to look to the Swedish alternative given its spec levels, size, and relative rarity.
The 2017 Volvo S90 will show up in dealerships this summer.